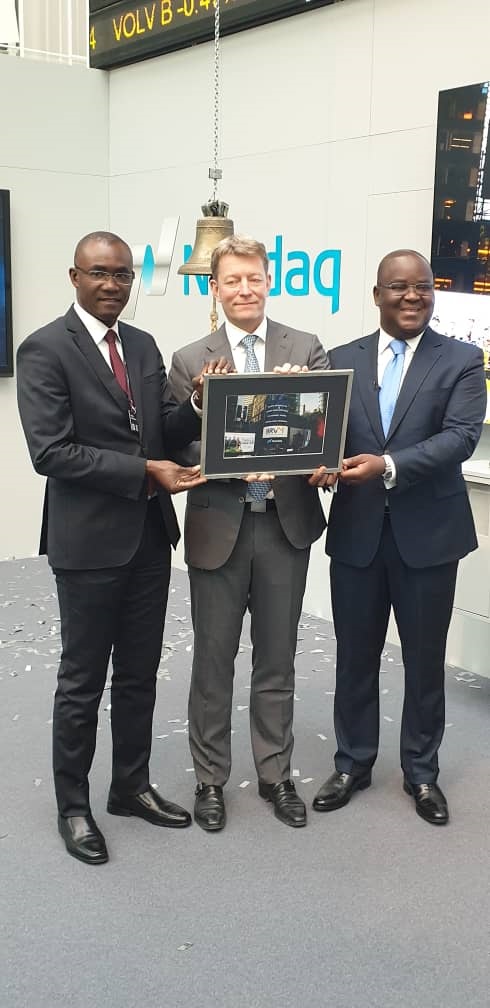 NASDAQ and the Regional Stock Exchange (BRVM) have signed an agreement for the provision of market surveillance technology to the BRVM. The BRVM will implement NASDAQ technology to monitor cross-market and multi-asset trading activities.
"We are excited to begin this new collaboration with NASDAQ using its world-leading SMARTS market surveillance technology," said Félix Edoh Kossi AMENOUNVE, Managing Director of the BRVM. "Over the past five (5) years, we have taken a number of aggressive steps to reinvigorate our market and increase investment opportunities in West African member states. The BRVM is seeking to implement its growth strategy for the period 2019-2020, notably by seeking opportunities to take advantage of new technologies
to create an even stronger and healthier capital market in our sub-region. "
"Implementing a benchmark monitoring solution is key to ensuring a secure and transparent trading environment in an integrated market like BRVM," said James MARTIN, Regional Director, EMEA, Market Technology, NASDAQ.
"As Abidjan continues to strengthen itself as an important financial capital in Africa, it stands out by implementing international best practices and market compliance standards. In addition, this new technological agreement with NASDAQ makes it clear to the African financial community that the BRVM is determined to move its market forward. "
NASDAQ's market technology is used by more than 250 global market management organizations and market players, including brokers, exchanges, clearing houses, central securities depositories and regulators, in more than 50 countries with advanced technology solutions.
About the BRVM
The Regional Stock Exchange (BRVM) was created on December 18, 1996 in Cotonou (BENIN). It is a fully integrated electronic market with 8 West African member countries: Benin, Burkina Faso, Côte d'Ivoire, Guinea Bissau, Mali, Niger, Senegal and Senegal. Togo. In addition to equity instruments (shares), the BRVM offers the issue and trading of debt instruments (bonds).
The BRVM offers investors a world-class trading environment with state-of-the-art trading and settlement systems. The BRVM assumes the vice-chairmanship of the Executive Committee of the Association of African Stock Exchanges (ASEA) and is a member of the West African Capital Markets Integration Council (WACMIC). Since November 2016, it has been included in the MSCI Frontier Markets Index. For more information, visit: www.brvm.org.
About NASDAQ
NASDAQ (NASDAQ: NDAQ) is a leading global provider of trading, clearing, trading technology, trading, information and public company services. Through its diversified portfolio of solutions, NASDAQ enables customers to plan, optimize and execute their business vision with confidence, using proven technologies that provide transparency and insight to navigate the global financial markets. today. Creator of the world's largest electronic stock market, its technology powers more than 100 markets in 50 countries and one in ten transactions worldwide. NASDAQ hosts approximately 4,000 total listings with a market value of approximately $ 15 billion. For more information, visit http://business.nasdaq.com.
Financial Afrik se propose de délivrer l'information financière stratégique aux cadres et dirigeants, à travers une newsletter quotidienne et un site web qui couvre toute la finance africaine.