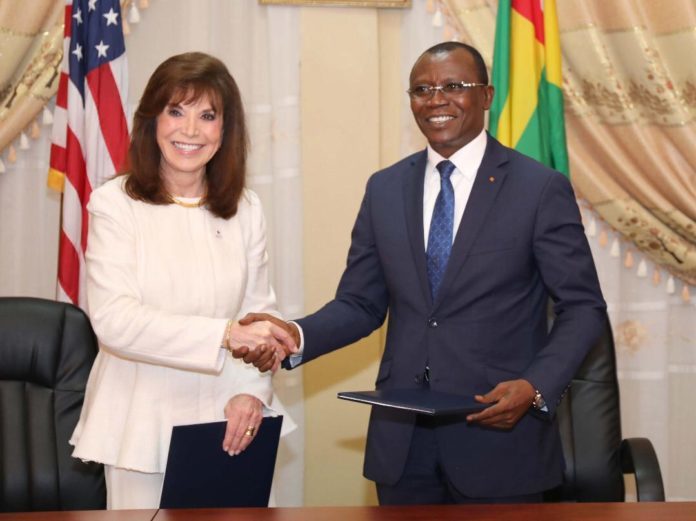 MCC Acting Executive Director Cynthia Huger and Togo's Minister of Economy and Finance Sani Yaya on Thursday signed a US $ 35 million grant agreement in Lome Threshold of Togo.
« We have noticed that Togo has made significant progress in recent years in the field of Tics and land. We come with this donation agreement to encourage it to do more, « said the US representative.
The goal is to reward the Togolese government in these efforts to improve in the areas of Information and Communication Technologies (ICT) and land. « The two areas covered by the Threshold program or the threshold program, namely land and information and communication technologies, are very important areas and part of a major reform program initiated by our own country. . We are delighted to have taken in hand these areas that you have identified and which are part of our partnership namely the MCC partnership, « commented Prime Minister Selom Klassou, who was chairing the signing ceremony. .
Called Threshold, this MCC grant program is designed for countries that have demonstrated a commitment to improving their policy performance. It comes in support of a grant agreement that was signed Thursday, February 7, between Togo and the MCC as part of Togo's threshold program.