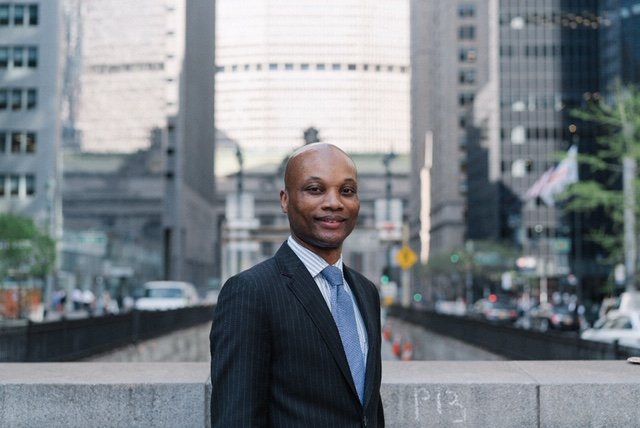 Noel K. Tshiani, a native of the Democratic Republic of Congo, has lived in the United States since 1996. He holds three university degrees in finance, marketing and political science, and has also participated in the executive education in finance program at the Wharton School of Business in Philadelphia, and another in entrepreneurship through the Kauffman Foundation in New York. Currently President of Agere Global, a New York-based investment advisory and business strategy firm, he is also the founder of Congo Business Network, an international network of Congolese professionals and entrepreneurs. Its mission is to connect the diaspora to the business world in Africa through Legal Tech, a concept he explains in this interview.
Les Dépêches du Bassin du Congo (LDBC): How important is Legal Tech in Africa?
Noel K. Tshiani (NKT): It is about making it easier and cheaper to access legal services in Africa, a development that will encourage more people to start a business and operate in the formal sector. In this way, this trend will lead to more robust and prosperous economies in the long term in countries such as Congo Kinshasa and Congo Brazzaville, Cameroon, Côte d'Ivoire, Algeria and elsewhere.
LDBC: You recently chaired an event on this innovative concept using LinkedIn Events and Cisco WebEx. Do you feel that the message has been well received?
NKT: In the United States of America, there are LegalZoom, Rocket Lawyer and Nolo, three companies that provide customized online legal solutions and legal documents to start-ups. By doing so, these companies provide an efficient and cost-effective way to access legal services that would otherwise cost a lot of money by hiring a lawyer to work on basic legal things that an entrepreneur needs to start, register or operate a business.
And it is important that the public sector and start-ups in Africa be informed about available technologies, how entrepreneurs can access them to be effective in their activities. This is the main objective that this conference sought to achieve.
LDBC: And you asked other speakers to successfully inspire the public, the diaspora in particular around the notion of Legal Tech…
NKT: For the success of this event, we had speakers who spoke about Legal Tech with credibility based on local experience in a specific country. Some speakers spoke about what they know based on their experience in the diaspora in Europe or the United States. According to the program, Stéphane Engueleguele, associate director at Dike Avocats, based in Paris; Junior Luyindula, CEO of Avocats.cd, based in Kinshasa; Ghislain Kuitchoua, managing director at Tribune Justice, based in Douala; Youssouf Ballo, CEO of Legafrik, based in Abidjan; Walid Ghanemi, CEO of Legal Doctrine, based in Algiers; and Ruddy Mukwamu, CEO of Pluritone, based in Johannesburg spoke successively on topics related to Legal Tech and technologies that can currently be used in this sector to succeed in business in Africa.
LDBC: A final word?
Thank you for the enormous time and effort you have devoted to conducting this interview. I will conclude by saying that I encourage professionals and entrepreneurs who participated in this event to apply what they learned. Legal Tech is a very important topic for all participants, and many people have developed relationships with other professionals and entrepreneurs around the world. These are the relationships and knowledge they will need to succeed in business in the diaspora and in Africa in all sectors of economic activity.
Interview conducted by Restra Poaty from Congo Digital.