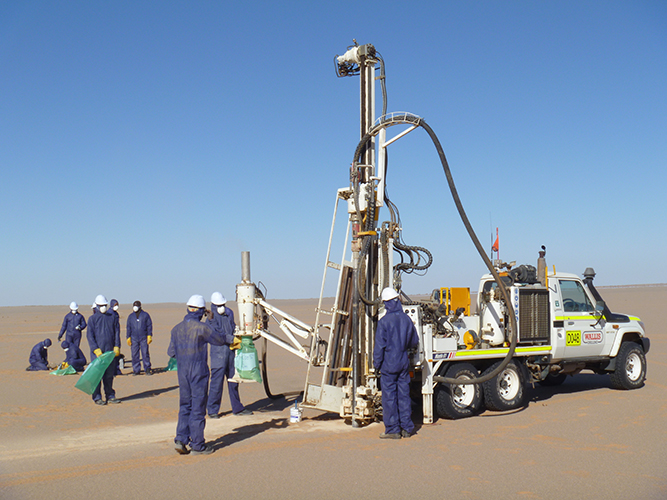 Australian uranium company Aura Energy will sell 800,000 pounds of uranium oxide (U3O8) to Curzon Uranium Trading (CUT) over a 7-year period during the production phase, according to an announcement made Tuesday (January 29th) by its managers.
According to the terms of an agreement with CUT, the unit price will be more than 44 USD / lb and the company will also provide an additional optional production of 1.8 million pounds.
This offer will allow Aura Energy to be successful as the unit selling price exceeds the cash price of the pound of uranium and the total operating costs of the Tiris project. For Aura Executive Chairman Peter Reeve, this agreement is a step towards Tiris' uranium production.
Recall that the company is in a phase of identifying the stages of the uranium mining project discovered in the Mauritanian region of Tiris-Zemmour, valued at 65 million pounds. The establishment which owns 100% of the exploitation project hopes to deliver its first productions by the year 2020.