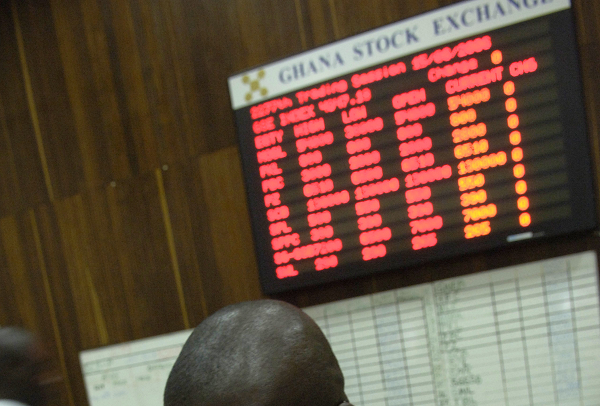 The Ghana Stock Exchange (GSE) raised in 2018 a total of 2 billion Ghanaian cedis (400 million USD), announced its managing director, Kofi Yamoah.
The GSE owes this performance to the registration of two new companies that allowed it to collect $ 233 million, including MTN Ghana (228 million) and Digicut (5.6 million). The remaining 167 million are supplemented by the issue of additional shares of nine other companies, including Access Bank, Societe Generale, Republic Bank and Standard Chartered Bank.
Also, with negative growth of -0.29%, the composite GSE index remained stable in 2018. At the same time, the financial index lost, in 2017, 6.79%, against 52.73% and 49.51% previously.
The Ghana Stock Exchange has also attracted corporate interest with the issuance of fixed income securities and a host of corporate transactions, including rights and bonus issues by publicly traded banks to meet the new requirement. capital of the Central Bank.
"The composite and financial indices underperformed due to high interest rates, the strength of the US dollar versus the cedi, the focus on recapitalizations, and the cleaning of the banking sector by the BoG, and mixed results the main titles that govern the GSE composite index, "Yamoah said.
It should be noted that the GSE intends for the current year to introduce securities lending and borrowing activities, to deploy a mobile application for the secondary trading of listed securities and to improve market compliance by brokers and issuers through to the use of technology.
journaliste économique, titulaire d'un Master II en Communication et Journalisme de l'Institut Supérieur des Sciences de l'Information et de la Communication de Dakar (ISSIC). Grande amatrice de lecture et de musique. Féministe dans l'âme et passionnée de mode.