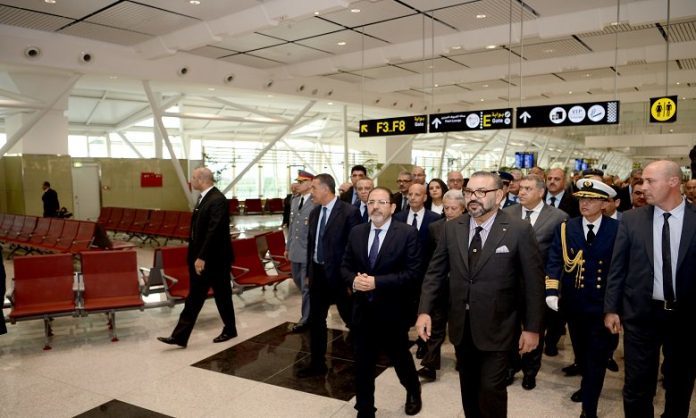 On 22 January 2019, King Mohammed VI inaugurated Terminal 1 at Mohammed V International Airport in Casablanca as part of an extension, redevelopment and modernization project that required an investment of nearly 2 billion dirhams. (about 183 million euros).
Funded primarily from National Airport Office (ONDA) capital, the site is expecting 14 million passengers annually, and will serve as a major airport hub in the region and in Africa. It is built on an area of ​​76,000 m² and has eight new aircraft parking spaces, including three dedicated to the Airbus 380.
At the same time, the sovereign launched the commissioning of the Regional Control Center (CCR) for the safety of air navigation in Agadir, as well as the new air terminals at Guelmim, Zagora and Errachidia Moulay Ali Cherif airports. ONDA.
According to the Moroccan authorities, these projects are part of the strategy put in place by the national airport office to expand the capacity of regional airports and to generalize international criteria in the field of aviation, aviation safety and air transport. airports, and the quality of services.