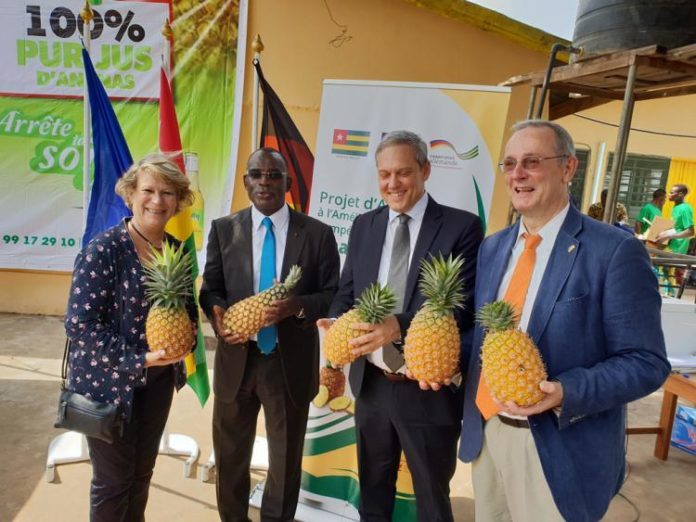 The Minister of Industry and Tourism, Ihou Attigbé, chaired on January 17, 2019 in Adangbé in the pineapple processing unit "Afrik Excel", the launching ceremony of the project to support the improvement of the competitiveness of the pineapple industry in Togo. The project is co-financed by the European Union and Germany respectively for 4.7 million euros and 1.25 million euros over a four-year period.
It is part of the program of the European Union for competitiveness of West Africa, says one. The program aims to promote the integration of the countries of the region into regional and international trade.
Moreover, it adds, it is "consistent with the ambitions of the Togolese government translated into axis 2 of the national development plan (PND 2018-2022) which is to develop poles of agricultural transformation, manufacturing and manufacturing. extractive industries.
"By supporting the competitiveness of the pineapple industry in Togo, we will create markets for more than 4,000 agricultural producers, to which will be added the thousands of jobs resulting from the process of processing and marketing Pineapple," he said. Cristina Martins Barreira, the head of the European Union delegation in Togo.
It should be noted that Minister Ihou Attigbé has expressed his wish to set up a policy in favor of the competitiveness of vegetable and fruit sectors and to improve an environment conducive to companies producing, processing and marketing agricultural products.