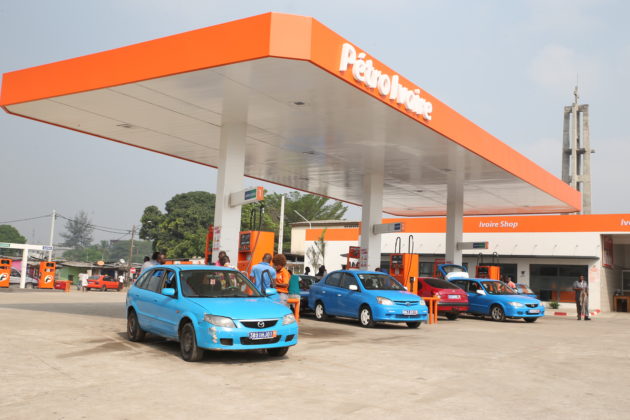 The Kadio-Morokro family, founder of Petro Ivoire, takes over the majority of the company with the exit of the capital of the funds of Amethis and West Africa Emerging Markets Growth Fund. An operation implemented thanks to a 19 million euro mezzanine financing from Vantage Capital.
Vantage Capital, Africa's largest mezzanine fund manager based in South Africa, announces on November 3 that it has granted mezzanine financing of 19 million euros, or 12.46 billion FCFA to Petro Ivoire, one of the leaders distribution of oil and gas products from Côte d'Ivoire.
This financing enabled the founding family Kadio-Morokro to take a majority stake in the company's capital with the exit of two private equity funds, Amethis and West Africa Emerging Markets Growth Fund.
"Vantage is proud to have organized the first ever buy-out of its management by leverage management in French-speaking West Africa. Mezzanine financing granted by Vantage (…) allowed private equity funds to exit profitably from the capital of the company and the founding family to acquire a majority stake in its own company without having to spend a huge sum of money ", said Luc Albinski, managing partner at Vantage Capital.
Petro Ivoire, with this development, intends to strengthen its position on the Ivorian market and work on its regional expansion, said Sebastien Kadio-Morokro, the managing director.
With this operation, a first in a French-speaking African country, Vantage Capital completes its tenth mezzanine financing transaction for $ 138 million in Côte d'Ivoire, Ghana, Nigeria, Uganda, Kenya Mauritius, Namibia and Botswana.
Founded in 1994 by Mathieu Kadio-Morokro, Petro Ivoire, now headed by Sébastien Kadio-Morokro – one of the World Economic Forum's top ten "Young World Leaders" in sub-Saharan Africa – has the third network of service stations (after multinationals Total and Vivo Energy) and is the leader of the country's gas distribution.
It should also be noted that the transaction saw the acquisition of Petro Ivoire, along with the founding family, of Geogas Entreprise SAS, an international gas trading company based in France.