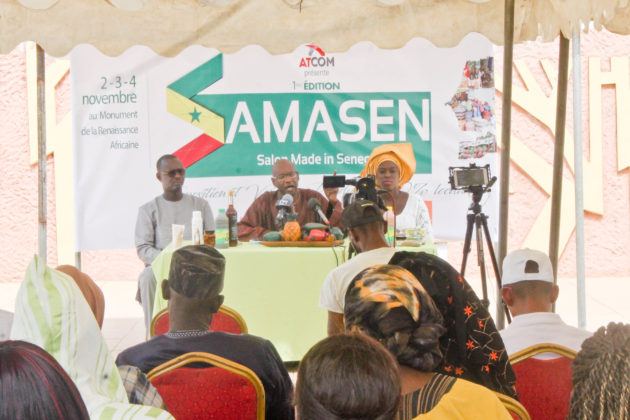 The products of the soil had the honor, this 2 November 2018, on the esplanade of the Monument of the African Renaissance on the occasion of the opening of the Salon Samasen. The goal is to focus on the products « Made In Senegal », says Amina Thiam, the promoter of the event and presidency of the agency Atcom.
Note the strong presence of local structures such as SONES, CBAO, and various promoters of local products in food, decoration and textile clothing. The presence of the Union of traders of Senegal, Unacois Yessal, through its general manager, Alla Dieng, testifies to the importance of such an initiative among local operators. « The state and its structures should accompany and encourage such initiatives, » said Mr. Dieng faced a large audience.
Financial Afrik se propose de délivrer l'information financière stratégique aux cadres et dirigeants, à travers une newsletter quotidienne et un site web qui couvre toute la finance africaine.