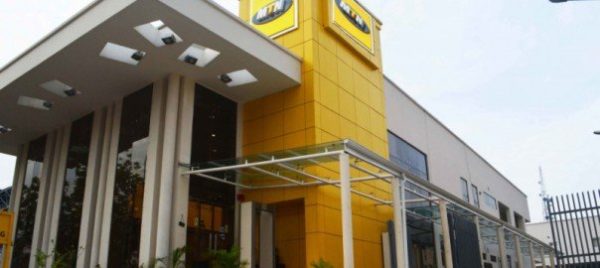 Attacked by the Nigerian regulatory authorities, MTN reconfirmed its intention to list its local subsidiary on the stock exchange.
Staying the course, whatever the cost: it is the line that has decided to adopt MTN in Nigeria, a country in which the South African operator has to face the wrath of the regulatory authorities [1], who demand it a cumulative amount exceeding $ 10 billion. Despite this adversity, which may have cast doubts on its plans, the company confirmed Monday, through its CEO Rob Shuter, its intention to float its local subsidiary – it holds at 79% – at the Lagos Stock Exchange. Without, however, providing a timetable for the time being. "The MTN Nigeria quotation project has been challenged by recent difficulties in the country. However, MTN remains committed to this operation and preparations are continuing in this respect, "said the manager yesterday in his quarterly earnings statement. A strategy of strategic maintenance that could ultimately prove invaluable in the resolution of the dispute with the Nigerian authorities, since "by expanding the shareholding base to Nigerian investors, the IPO of MTN Nigeria could push the complaining parties to more compromises, "decrypt the teams of the investment bank African Alliance. Straight in his boots, Rob Shuter nevertheless wished to recall that he remained "resolved" to prove that no offense had been committed and that MTN "would continue to vigorously defend this position".
At the operational level, MTN Nigeria had an excellent quarter, increasing service revenues by 17.4% year-on-year. The increase was mainly due to a 52.5% increase in data revenues and a 21.5% increase in voice revenues. The number of MTN Nigeria subscribers increased by 1.5% during the quarter to just over 56 million.