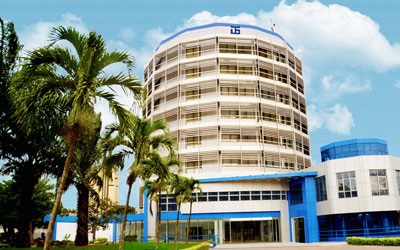 The Togolese government is returning its jacket. Public banks announced in 2015 to be merged will finally be privatized, as initially planned, in 2011.
This option, announced the Council of Ministers of 3 October 2018, « is consistent with the government's desire to gradually withdraw from the productive sectors to make way for the private sector as part of its policy of partnership with the private sector » on the one hand, and secondly, « because of the current opportunities in the banking market and the opportunity cost that would be the first option for the state ».
The first option was, in effect, to restore the two institutions, the Togolese Bank for Trade and Industry (BTCI) and the Togolese Bank Union (UTB), before their merger. To this end, Lomé offered in 2016, the services of the French Patrick Mestrallet, the former chief executive of Oragroup.
But according to the information we received, the Banking Commission of the West African Economic and Monetary Union has not authorized the operation. Hence the idea of ​​putting these institutions back on the market.
In August 2015, the International Monetary Fund (IMF) had already found a merger option much more expensive, demanding that a plan for the sale of assets and the transfer of BTCI's liabilities be implemented. « The recapitalization of a long insolvent bank, which continues to have essentially the same direction, is not a viable long-term solution, » he warned.
This is the second time that the state has sought to sell these banks. Officially initiated in 2011, the privatization process of the public banks of Togo had allowed the transfer of the Togolese Development Bank (BTD) to Oragroup for about 20 billion FCFA), and that of the International Bank of Africa (BIA-Togo ) Moroccan group Attijariwafa for 15 billion.
But the situation of the two banks that remained in the fold of the State did not allow to finalize its process. If for the UTB, more fit, the financial offers were below expectations, the financial situation of the BTCI being more worrying, dissuaded several potential buyers, taking the few few interested in making unacceptable offers for the government.