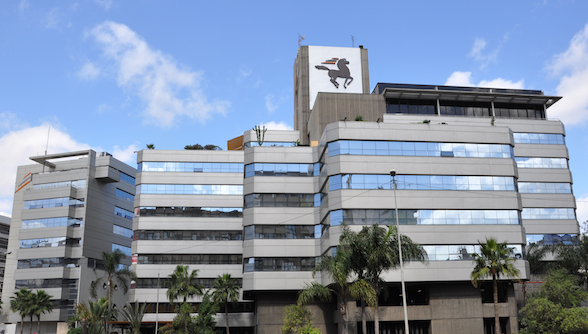 The Central People's Bank (PCO) is about to add 4 new banks to its African portfolio. The Moroccan group has indeed seen its offer retained by the French BPCE which will give up its African subsidiaries in Cameroon, Madagascar, Congo and Tunisia.
The agreement was concluded on September 25 in Paris and comes to crown exclusive negotiations initiated between the two parties. It opens the way for the acquisition of 68.5% of the capital of the International Bank of Cameroon for Savings and Credit (BICEC), the third largest banking player in the country. In Madagascar, 71% of the assets of the Malagasy Bank of the Indian Ocean (BMOI), the fourth largest banking player in the country, are concerned. In Congo, BCP will absorb the International Commercial Bank (BCI), the 4th banking player. And finally in Tunisia, 60% of the capital of the Tunisian-Kuwaiti Bank (BTK), a historical player in the banking sector of the country, will enter the portfolio of BCP.
The four banks have close to 2,000 employees, 117 branches and business centers, and at the end of 2017, generated aggregate net banking income of about MAD 2 billion, or around € 160 million.
These transactions, which are subject to the usual regulatory approvals in Morocco and in the various countries where the banks concerned are present (as well as to the representative bodies of Groupe BPCE employees in France), once finalized, will crown the BCP's African strategy. will expand its geographic coverage to 17 countries on the continent.
Concluded a few months after the acquisition of the Mascarene Bank based in Mauritius, these agreements are « in line with the strategic vision defined for the international which aims to build the continent's largest banking group, with solidarity and with strong local roots « welcomes the Moroccan banking group.
It should be noted that the agreements were signed at the headquarters of the BPCE Mutual Group by Kamal MOKDAD, General Manager of the BCP Group in charge of International Affairs, and Laurent MIGNON and Jean-Pierre LEVAYER, respectively Chairman of the BPCE Group Executive Board and Chief Executive Officer of BPCE. International, in the presence of Mohamed BENCHAABOUN.
Rédacteur en chef de Financial Afrik. Basé à Lomé, Nephthali Messanh Ledy représente Financial Afrik depuis deux ans. Outre l'économie et les finances africaines, il est passionné de l'actualité internationale. Diplômé en Commerce International et en Marketing – Communication, il s'intéresse également aux réseaux sociaux et au football.