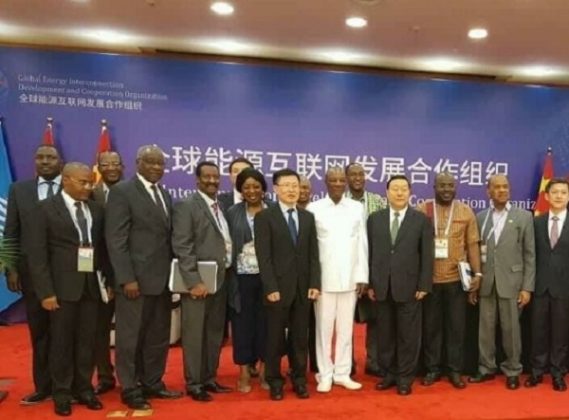 On the sidelines of the Forum on China-Africa Cooperation, which opened on Monday, September 3, 2018 in Beijing, under the presidency of Xi JinPing, Guinean President Alpha Condé took the opportunity to sign several agreements with his Chinese counterpart. .
These agreements concern a memorandum on cooperation under the Silk Road Economic Belt Initiative; a memorandum of understanding to support food security with assistance of US $ 6 million and an economic and technical cooperation agreement for the supply of potable water to the city of Conakry.
Guinea also signed two days earlier, another "Strategic Cooperation Partnership" agreement with the Organization for Development and Global Cooperation on Energy Interconnection (GEIDCO).
The Middle Kingdom, which is the largest trading partner of the continent, has put 60 billion dollars for the African countries in the form of government aid, investment and financing from Chinese companies and financial institutions, according to Chinese officials.
President XI is prioritizing industrial promotion, infrastructure connectivity, trade facilitation and ecological development on the continent.
Je suis Mamadou Aliou Diallo, journaliste- Blogueur, Web activiste et acteur de la société civile (ONG). Diplômé de l'ISMGB (Institut supérieur des Mines et Géologie de Boké) avec une licence en Génie Traitement- Métallurgie; Formation en Communication et journalisme à JMJ-Communication, Administrateur du site Guinée économie et signe pour le site d'informations en ligne Guineeconakry.info (GCI), un site distingué à plusieurs reprises, meilleur site internet Guinéen, cité et référencé par plusieurs médias internationaux.