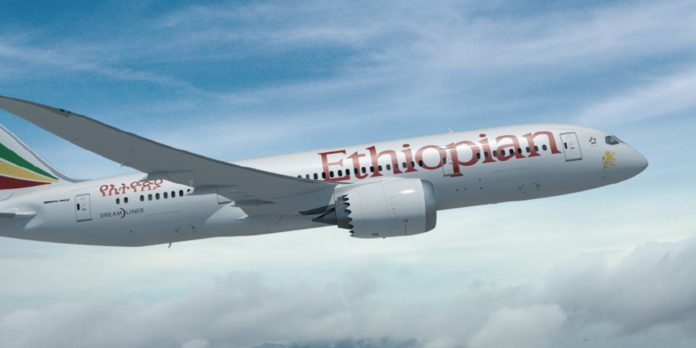 Ethiopian Airlines initialed Monday, June 25 in Addis Ababa, several contracts with General Electric (GE), Honeywell and the US Trade Development Agency (USTDA).
The first contract is for the purchase of « twelve General Electric engines worth $ 444 million, as well as a 10-year $ 473.5 million maintenance contract. »
The second with Honeywell is for $ 10.2 million for the expansion of the Addis Ababa International Airport and $ 7.2 million for a service contract for auxiliary groups in Addis Ababa. power.
USTDA to Partner with Saber Corporation to Provide Technical Assistance Grant for Airline Solutions Training Program for Ethiopian Airlines Enterprise: Up to $ 21.2 Million in Funding for IT Solutions , consulting services and industrial best practices.
According to Gilbert Kaplan, Undersecretary of State for Trade, « Ethiopian Airlines is a great partner for the US Department of Commerce and the American business community. »
Tewolde GebreMariam, CEO of the Ethiopian Airlines group, said the company « is the most important source of trade relations between the United States and Ethiopia. » These relationships span the entire commercial aviation sector, from aircraft, engines, navigation and flight tracking systems.
Note that these agreements will strengthen trade relations between US firms and Ethiopian Airlines Group and represent billions of US dollars in business and thousands of jobs.
It should also be recalled that the Ethiopian carrier remains the most important source of trade relations between the United States and Ethiopia.
journaliste économique, titulaire d'un Master II en Communication et Journalisme de l'Institut Supérieur des Sciences de l'Information et de la Communication de Dakar (ISSIC). Grande amatrice de lecture et de musique. Féministe dans l'âme et passionnée de mode.