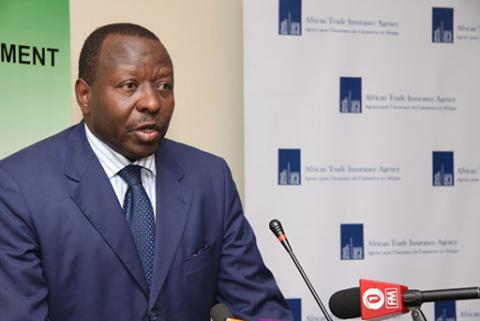 ABIDJAN, June 25, 2018 – The African Trade Insurance Agency (ACA) will hold its 18th Ordinary General Assembly in Abidjan, co-hosted by the Government of Côte d'Ivoire. This country is the second West African country to become a member and ACA plans to open an office there later this year as well as a regional office in Cotonou.
In Côte d'Ivoire, ACA has supported a US $ 30 million loan that will allow a government agency to import the materials needed for a road construction project. ACA has also secured a $ 15 million loan to help the country refine the oil, which will be consumed domestically and exported to neighboring countries. These projects are in addition to a large number of transactions that ACA plans to support in the coming months.
ACA is a unique organization. Its shareholding includes African countries as well as international and African companies. The ACA was established in 2001 by COMESA member countries with World Bank funding to provide investment / political risk insurance to investors, as political risks were perceived as the greatest risk. obstacle to the attraction of foreign direct investment in Africa. ACA has expanded its range of solutions over time, adding credit insurance to help its African member governments increase trade and trade with each other.
The African Development Bank (AfDB), which is also a shareholder of ACA, has become a strategic partner of ACA by providing concessional financing to countries wishing to become members of ACA. In 2015, the ADB Group approved a combined concessional loan of US $ 30 million to enable Benin, Côte d'Ivoire and Ethiopia to subscribe to ACA's capital. Benin has thus been able to increase its capital contribution, and Côte d'Ivoire and Benin have been able to complete their application for ACA membership.
The Bank is also increasingly involved with ACA in priority projects, especially when ACA provided the USD 159 million loan to Ethiopian Airlines to support the expansion of its fleet of aircraft.
"The ACA is an institution that will often go unnoticed by many people, even though we are often the biggest player in a financial package of most countries and investors. We are in a way a bridge that facilitates trade and investment within the continent and to the continent, "said Mr. George Otieno, Director General of ACA.
At the two-day events that will begin on June 27, through the organization's Round Table of Investors, ACA will host an impressive panel of international speakers and African Finance Ministers.
To succeed in Africa, one must master the political and financial context. Success also depends on the ability to effectively mitigate investor risk. This applies as much to public sector governments as to investors and private sector companies.
As governments continue to invest in improving the continent's infrastructure, so do investors and corporations. But these kinds of activities can not happen on a large scale without an insurance cover. This is where private and multilateral insurers, as well as development finance institutions, are currently involved. And they are working more and more closely with insurers to fill capacity gaps and provide solutions to governments.
The Africa Trade Assurance Agency (ACA) is the only African multilateral investment insurer. It helps to provide innovative solutions to the public and private sectors to ensure that investments and trade continue to be made in the continent. In this context, ACA has unique access to governments and global financial institutions. This is the raison d'être of the ACA Annual Roundtable: bringing together major investors and funders, and African governments, to openly discuss for a whole day how to mitigate African risks in order to unlock the opportunities of the continent.
On Thursday, June 28, the ACA will hold its 18th Annual General Meeting, at which delegates will review and approve the 2017 ACA Financial Statements and deliberate on several resolutions. The ACA also plans to announce its intention to pay dividends to its shareholders for the first time this year. She will also present the new Board of Directors and its new President, Dr. Yohannes Ayalew Birru, Director General of the Ethiopian Development Research Institute.
SPEAKERS OF ACA'S 5th ANNUAL ROUND TABLE OF INVESTORS
• Mr. Taiwo Adeniji, Senior Director, Investments Group, Africa Finance Corporation
• Dr. Robert Besseling, Managing Director, EXX Africa
• Mr Jean Louis Ekra, former President, Afreximbank (Côte d'Ivoire)
• Mr. Olivier Eweck, Director, Department of Syndications, African Development Bank
• Mr. Muhamet Bamba Fall, Associate Director and Chief Underwriter, Operations Group, MIGA
• Ms. Nisrin Hala, Chief for Africa, SMBC
• Stuart Hulks, SVP, Distribution and Syndication, Standard Bank
• Mrs. Maryam Khosrowshahi, General Manager, Chief, CEEMEA Sovereign DCM – Deutsche Bank (UK)
• Manuel López, Managing Director, Global Bank Surety Syndication International Leader Surety Practice, Credit Specialties, Marsh
• Mr. Brunno Maradei, Senior Investment Officer, European Investment Bank
• Mr. Christopher Marks, Managing Director and Head, Emerging Markets, EMEA, MUFG
• Mrs. Geetha Muralidhar, President and General Manager, ECGC Limited
• Mr. Gardner Rusike, Associate Director, Sovereign Ratings International Public Finance, S & P
• Mr. Jan Martin Witte, Director, KfW South Africa
• Mr. Stanislas Zézé, President, Bloomfield Investments (West African SME Credit Agency)
About the Agency for Trade Assurance in Africa
The ACA was established in 2001 by African states to cover credit and investment risks related to conducting business in Africa. The ACA provides Political Risk Insurance, Guarantees, Credit Insurance and Insurance against political violence, terrorism and sabotage.
Until 2016, ACA supported US $ 35 billion worth of trade and investment in Africa in various sectors such as agribusiness, energy, exports, housing, infrastructure , manufacturing, mining and telecommunications. Since 2018, ACA has maintained a 'A / positive' Standard & Poor's rating for financial strength and counterparty credit.