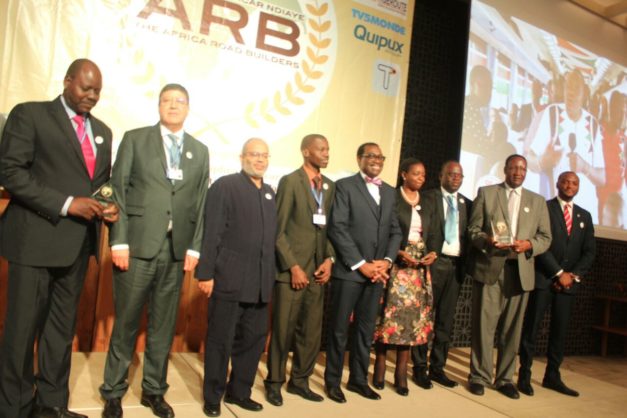 African Development Bank President Akinwumi Adesina presented the Africa Road Builders -Babacar Ndiaye trophy to the Kenyan delegation on the sidelines of a ceremony held in Busan, South Korea, on May 23, 2018.
The Babacar Ndiaye 2018 Trophy is awarded to Kenyan President Uhuru Kenyatta, rewarding the development of road, rail and airport infrastructure in this key East African country.
Kenya Road, Kenya Railways Station and Lapsset Development Authority (which manages the corridor connecting South Sudan to Lamu Port) were present at the ceremony.
The event held in the prestigious setting of the Park Hotel Busan was preceded by a strategic panel on the role of investment in development. Led by Dr. Carlos Lopes, the debate was rich in interventions. We will come back to it.
Financial Afrik se propose de délivrer l'information financière stratégique aux cadres et dirigeants, à travers une newsletter quotidienne et un site web qui couvre toute la finance africaine.