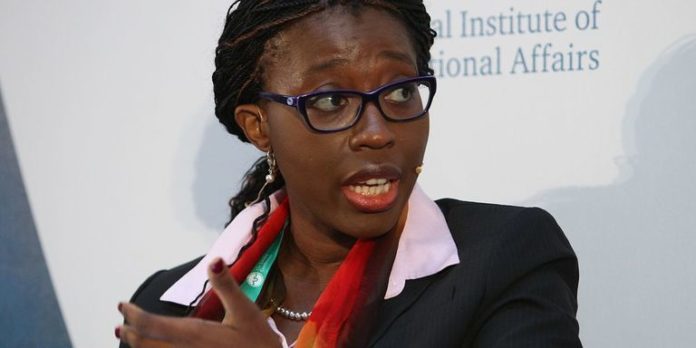 In her remarks at the opening of the African Water Week in Addis Ababa, May 7, 2018, Vera Songwe, Executive Secretary of the Economic Commission for Africa (ECA), deplores the mismanagement of resources in Africa. water that affects lives across the continent.
"Today, more than 300 million people do not have access to clean drinking water and many women and children spend long hours searching for water points and are denied the opportunity to out of extreme poverty, "says Ms. Songwe.
"Access to clean, safe drinking water is a human right, a fundamental basic need that must be available for human survival," she adds.
African Water Week is an initiative of the World Bank Group to promote sustainable solutions for water and sanitation in African countries.
Guang Zhe Chen, Senior Director of the World Water Practice at the World Bank, reminded participants of the need to recognize water as "the engine of economic growth, food security and human capital development".
Chen stresses the importance of developing quality water services in a sustainable and resilient way, noting that for this to happen, "we need to work with other sectors, partners and find public-private solutions".
Seleshi Bekele, Ethiopia's Minister of Water, Irrigation and Electricity, stresses the importance of public-private participation in the water sector and says that "the current approach to aid humanitarian aid is untenable ".
Bekele lists a number of water-related "priority" projects in Ethiopia, including the Climate Resilient WASH Program, which focuses on vulnerable regions of the country and accounts for 40 percent of its arid and semi-arid mass. -laughed at. The minister calls on the Bank and other development partners to "think about investing in the transformation strategy of the Ethiopian Government".
Ms. Songwe also expressed the importance of involving private investors in the field of water resources management in Africa.
It commends Ethiopia for some of its water resource management programs, especially those in which primary school children participate in a water testing and testing exercise.
"There is nothing better than to make children of this age understand the importance of this process," Songwe says. "This is a practice that can be replicated in other countries so that young people are aware of the effective management and use of water."
The Executive Secretary said that one of ECA's strategic directions today is to work on cross-border issues, and that "there is no bigger cross-border problem than water in the different basins of the world. continent like the Nile and Lake Chad ".
"We are working closely with governments to ensure that water in these transboundary areas is properly managed for the benefit of local people," she notes.
Ms. Songwe took the opportunity to congratulate the African Union and African Heads of State for deciding to work for the adoption in 2025 of a water program. It expresses "the hope that all the work we are doing now will go a long way in inspiring this important political agenda on which our heads of state have decided to focus".
"As we contribute to Africa Water Week, let's remember that this resource is for all 17 SDGs," Songwe says.
The African Water Week will take place from 7 to 11 May 2018.
Kapital Afrik intends to deliver strategic financial information to executives and managers, through a daily newsletter and a website that covers all African finance.