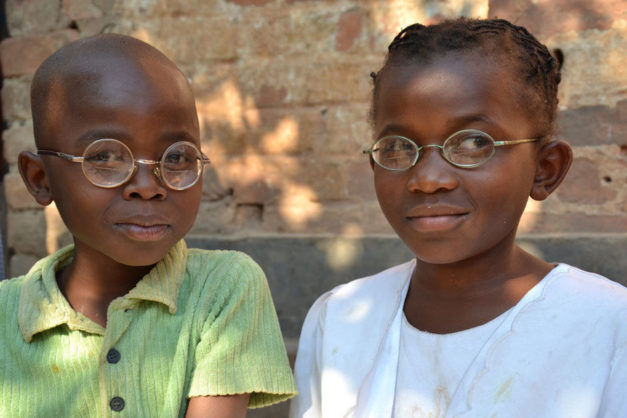 In anticipation of the launch of the 2nd generation (phase) of the Alliance for the Fight Against Avoidable Blindness (AFAB), the Islamic Development Bank (ISDB) and the Islamic Solidarity Fund for Development, ISFD, organized a meeting of coordination on 19-20 March 2018.
The official launch of AFAB 2ème Génération took place on the sidelines of the 43rd Annual Meeting of the Board of Governors of the IsDB Group in Tunis, Tunisia, 1-5 April 2018.
The Under-Secretary of State for Health of the Republic of Turkey, HE Professor Eyup Gumu, made a speech at the opening of the AFAB coordination meeting in Istanbul, in which 32 international organizations participated, governmental and non-governmental, in the presence of many elite ophthalmologists from the Republic of Turkey.
In his speech, HE Professor Eyup Gumus expressed his support for the second generation of the Alliance for the Fight Against Avoidable Blindness (AFAB) in 12 African countries, all members of the Islamic Development Bank Group; Burkina Faso, Chad, Cameroon, Ivory Coast, Djibouti, Guinea, Guinea-Bissau, Mauritania, Mali, Mozambique, Niger and Togo.
Turkey commits to participate in AFAB 2nd Generation by performing one million cataract surgeries in the next five years under the IDB's "Reverse Linkage Initiative" – ​​Turkey, a program focused on South cooperation -South.
Dr. Waleed Al Wohaib, Director General of ISFD, commented on why the second generation of AFAB was launched: "About 33 million people in Africa suffer from visual impairment, while nearly 75% of these cases can be prevented or treated, especially those related to cataracts. "
Elsewhere in his speech, Dr Walid Al Wohaib called AFAB a great success by making South-South cooperation a reality, which, thanks to its first generation, helped to screen and treat the eyes of more than 244,000 people and ensure the supply of medical equipment in 8 African countries, namely Benin, Cameroon, Burkina Faso, Chad, Djibouti, Guinea, Mali and Niger.
"In the first generation of the Alliance, the ISFD and its partners have been able to restore the sight of more than 49,000 blind people of different age groups," said Dr Walid Al Wohaib, Executive Director of the Alliance. 'ISFD.
The Director General of ISFD also stated that he expects that the second generation AFAB (2018-2022) objectives will be multiplied by ten, given the recent announcements made by HE Deputy Secretary of the Ministry of Health-Turkey and Dr. Abdullah Smit of Direct Aid, State of Kuwait, at the opening ceremony.
Many other announcements should come from partners from Azerbaijan, Austria, BADEA, Brazil, Egypt, Kuwait, Malaysia, Mali, Morocco, Libya, Palestine, Qatar, Saudi Arabia Arabia, Tunisia and the UAE.
Kapital Afrik intends to deliver strategic financial information to executives and managers, through a daily newsletter and a website that covers all African finance.