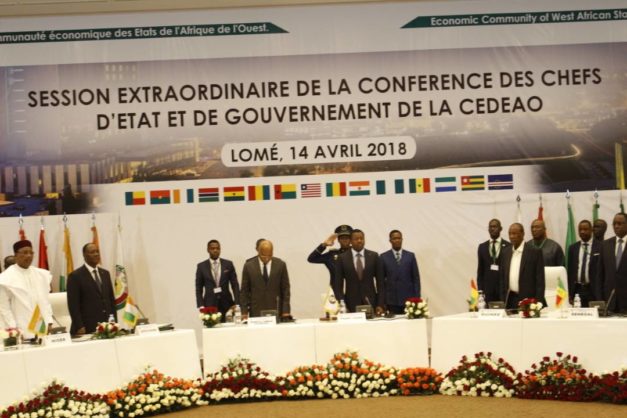 The President-in-Office of the Conference of ECOWAS Heads of State, Faure Gnassingbé, called on Saturday to maintain the thread of dialogue, and peace in Guinea Bissau.
« Our Guinean Bissau brothers can count on our attentive presence on their side, until they come to a concerted solution to help the country strengthen its institutions, and give the state, the means to function efficiently and effectively. respect for the laws, « he said at the opening of a special session held by the organization in Lome. Mainly devoted to the political crisis in this small country of West Africa, this meeting will have to take stock of the situation, and make decisions to that effect.
The Togolese president also welcomed « the involvement and leadership of President Alpha Condé in the Conakry agreement », signed in October 2016 by the actors of the crisis.
In his speech, Faure Gnassingbé also congratulated George Weah for his election, and Sierra Leone's political class for « its maturity » in choosing a new president.
Recall that these heads of state took, on February 1, 2018, sanctions against 19 personalities who « hinder the process of standardization » contained in an agreement signed in October 2016 in Conakry, under the mediation of Guinean Alpha Condé, himself present at the conference.
In total, 10 heads of state attended. In addition to the Togolese host, Faure Gnassingbe and the Guinean Alpha Condé, we note the Burkinabe Roch Marc Christian Kabore, the Liberian George Weah, the Nigerian Mahamadou Issifou, the Senegalese Macky Sall, the Ivorian Alassane Ouattara, the Malian Ibrahim Boubacar Keita, Beninese Patrice Talon and José Mario Vaz from Guinea Bissau.
Presiding to succeed Faure Gnassingbe next June, Nigerian Muhamadu Buhari was represented by his vice president, Yemi Osinbajo.