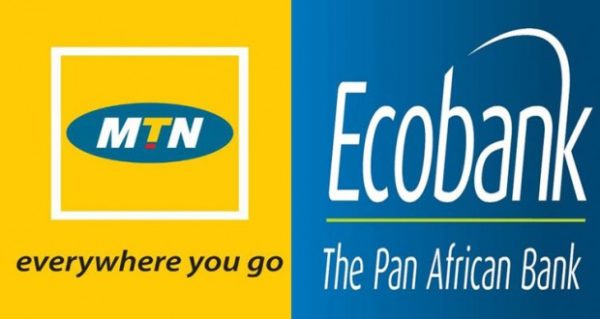 MTN Telecoms operator and pan-African banking group Ecobank announce a partnership to increase financial inclusion in Africa and provide banking services to the unbanked.
To do this, both institutions intend to offer mobile money transfer and digital banking services to their respective users by "leveraging each other's strengths to deliver more value to their respective customers on the continent," he said. they declared in a statement.
For new partners, "MTN's large subscriber base, comprehensive distribution, innovative digital products and mobile financial services are linked to Ecobank's innovative digital banking products to instantly provide bank accounts and remittances." through the largest African bank by network ".
In addition to allowing Ecobank and MTN Mobile Money customers to transfer money between mobile money portfolios and bank accounts, the new partnership will allow, among other things, to digitize international remittances, encourage product innovation in the field of mobile savings and credit, and offer digital payment solutions to consumers, merchants and businesses.
According to Ecobank CEO Ade Ayeyemi: "The changing landscape of digital banking and mobile telephony creates unique opportunities in the way customers are served. Africa will need to digitize financial services to quickly accelerate customer acquisition and sponsorship. "
journaliste économique, titulaire d'un Master II en Communication et Journalisme de l'Institut Supérieur des Sciences de l'Information et de la Communication de Dakar (ISSIC). Grande amatrice de lecture et de musique. Féministe dans l'âme et passionnée de mode.