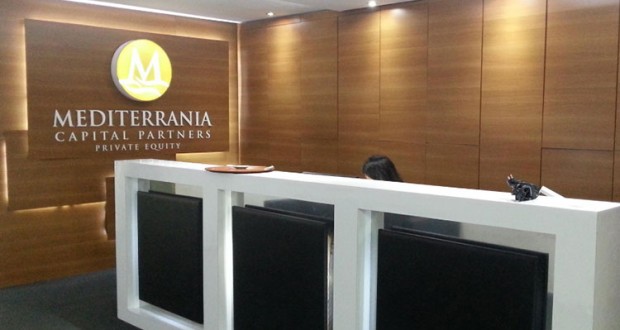 Mediterrania Capital Partners supports KMR Holding Pedagogique in building the largest private higher education platform in Morocco and French-speaking Africa.
Barcelona / Malta. Mediterrania Capital Partners, a private equity fund dedicated to the growth of SMEs in North Africa and sub-Saharan Africa, announces, in collaboration with its investment partner DPI, the acquisition of the International University of Casablanca (UIC) via KMR Holding Pedagogical, subject to regulatory approvals.
Founded in 2010 by Laureate Education, the world's largest network of institutions
Higher Education, in order to meet the growing needs of higher education in Morocco, UIC became during this period the first multidisciplinary private university in Morocco, and obtained the accreditation of the Moroccan Ministry of Education. Education.
KMR Holding Pedagogique, owner of the Private University of Marrakech (UPM), is managed by a team under the direction of the founder and CEO of the company, Mr. Mohamed Kabbadj. The group has been supported by DPI from 2014 and Mediterrania Capital Partners since the second half of the year 2016.
The acquisition of UIC is an integral part of KMR's mission, which aims to provide affordable, quality higher education and high employability to its students.
Daniel Viñas, Partner at Mediterrania Capital Partners, said: « Today, Africa lacks quality education centers at all levels (from kindergarten to 3
cycle) and demand on the continent continues to grow. We are pleased to continue to support KMR in its expansion goals with new investments such as the acquisition of UIC. The educational offer of this university is very complementary to that proposed by UPM in Morocco, and will allow the group to become the leader in the sector of private higher education, not only in Morocco but also in all of Francophone Africa.
This acquisition allows KMR to now host more than 7 500 students on four ultramodern campuses in Casablanca, Marrakech and Dakar. Seven areas of expertise tailored to the needs of countries and employers are offered: medicine and health sciences, engineering, business and management, hotels, art and culture, sports and executive programs.
The KMR platform provides African students with international visibility through a network of more than 240 recognized universities and colleges around the world, as well as multi-campus degree courses including courses in Africa. North, sub-Saharan Africa and Europe. It offers its students outstanding employability (80% in the three months following graduation, and 100% within six months) as well as qualifications equivalent to state diplomas.
Mohamed Kabbadj, CEO of KMR added: « We are delighted to continue our growth and welcome the UIC and its students to the KMR group. When we concluded this partnership, our ambition was to reach the number of 5 000 students, develop new 2e Cycle programs and expand our presence in Africa. Our investors have helped us exceed these goals in less than four years and we are excited to continue this growth, as well as the prospect of reaching 10 000 students.  »
About Mediterrania Capital Partners Headed by Albert Alsina, CEO and Founder, Mediterrania Capital Partners is a private equity fund dedicated to the growth of small and medium-sized enterprises (SMEs) in North Africa and sub-Saharan Africa. The company started its activity in 2008 under the name « Mediterrania Capital Fund », and has been evolving since 2013 as an independent structure.
With offices in Abidjan, Algiers, Barcelona, ​​Cairo, Casablanca and Malta, Mediterrania Capital Partners takes a practical and proactive approach in implementing the growth strategies of portfolio companies, both in corporate governance and in management the value creation process internally.
Mediterrania Capital Partners is a financial investment manager, regulated by the Financial Services Authority of Malta (MFSA) and the Financial Services Commission (FSC) of Mauritius.