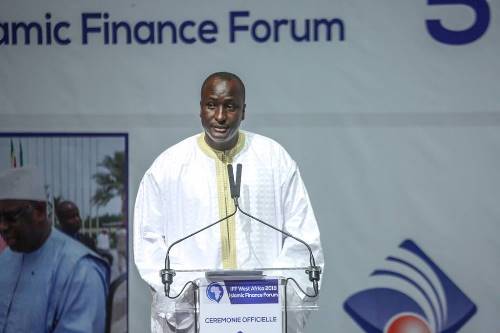 The West African Economic and Monetary Union (UEMOA) will soon have its first Islamic bank, according to statements by the president and CEO of the African Institute of Islamic Finance (AIIF), Senegalese Mohamed Lamine Mbacké.
"Beyond the training and the forum, the AIIF has other projects in the framework of Islamic finance. In this regard, the AIIF is pleased to announce, Mr. President of the Republic (Macky Sall), the imminent creation of an Islamic bank by UEMOA as part of its partnership with a group of experts with several years of experience in international finance, "Mbacké said.
Taking part, Monday, May 7, at the opening of the 5th International Forum on Islamic Finance of West Africa in the Senegalese capital, the head of the AAIF indicated that this "private initiative" aims to provide a "Strong contribution" in the government's desire to "build an Islamic financial industry".
He also announced "the launch of the first investment fund, compliant with shariah (Islamic legislation), in West Africa, in partnership with Impactis Capital, a merchant bank," in addition to a " project to create an Islamic microfinance transition with a capital of one billion FCFA with Turkish and Senegalese partners ".
Organized this year under the theme "Gulf Countries-West Africa: the bridge of direct investments", this 5th edition of the forum recorded the participation of the Senegalese Head of State, Macky Sall, as well as investors from the countries of the Gulf, institutional and private actors in the space of ECOWAS and the Islamic Development Bank (IDB).
journaliste économique, titulaire d'un Master II en Communication et Journalisme de l'Institut Supérieur des Sciences de l'Information et de la Communication de Dakar (ISSIC). Grande amatrice de lecture et de musique. Féministe dans l'âme et passionnée de mode.