It's been eight now years that Financial Afrik, parent group of Capital Afrik,  presents each year its ranking of those who are transforming Africa. Until 2017, this list was compiled by the editorial staff of Financial Afrik and its columnists external. On December 11, 2018, we designate for the first times the "Minister of the Economy and Finance of the Year» and "Financier of the Year" at end of a ceremony and a conference debate devoted to financial communication. Since then, the exercise has expanded from year to year and from country to country country with a first work of cooptation carried out by the committee of selection on the basis, not of turnover or wealth, not from the academic background or diplomas, but achievements over the last 12 months, the social and environmental impact and, for many self-made men, who sign the awakening of the continent, risk taking in Africa.
Like any choice relating to profiles belonging to different sectors, to businessmen of different sizes, this ranking certainly includes a part of subjectivity but perfectly assumed by the technicality of the selection and attenuated by the independence of the jury. This year's theme, "Africa in green finance", the central subject of the Lomé conference, echoes, a few weeks after the closing of COP 27, the great shift in the world economy. Until then based on fossil energy, the economy is seeking the best possible paths for a transition that will allow it to keep the rise in temperature below 2 degrees in 2100. In this perspective, there are fights in principle and strategic battles to win. It is a question of institutionalizing at the international level the loss-damage mechanism allowing rich countries to transfer a financial contribution necessary for the energy transition in the countries of the South. Africa, which accounts for only 3% of pollution in the world, must do everything to develop its solar, wind and water potential while ensuring that its gas reserves serve the common good of humanity. The 100 personalities presented here contribute to it, directly and indirectly.
---
List of trophies 
• Special Lifetime Achievement Award,
• Minister of Finance of the Year
• Development Banker of the Year
• Special Prize for Female Leadership
• CEO of the Year
• Financier of the Year
• Asset Manager of the Year
• The green deal of the year
• The deal of the year
• The Economist of the year
• The Fintech of the year
• Electronic banking integrator of the year
• Prize for the best SME
---
FINANCE MINISTERS OF THE YEAR
| | | | | |
| --- | --- | --- | --- | --- |
| Country | Growth | Debt/GDP | Inflation | Total |
| DRC | 6,1% | 16,49% | 11,7% | 47,91 |
| Nigeria | 3,5% | 23% | 20,8% | 29,7 |
| Benin | 6,3% | 49% | -1,3% | 28,6 |
| Togo | 5,9% | 60,28% | 6,9% | 8,72 |
| Seychelles | 10,6% | 72,85% | 4,78% | 2,97 |
| Maroc | 1,1% | 68,94% | 6,2% | -4,04 |
|   |   |   |   |   |
Methdolohy
The calculation of points is based on the difference between the debt of the country in question and the debt ceiling allowed (70%). This difference is positive for countries with a debt below 70% and negative for those below. The score thus obtained is added to the GDP growth rate less inflation. Source: World Bank, IMF, Fitch.
Nicolas Kazadi, DRC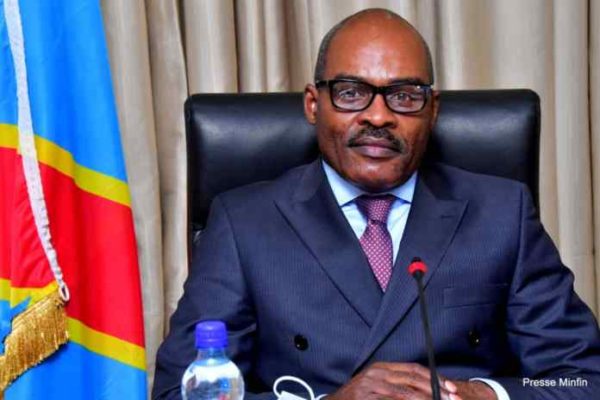 Nicolas Kazadi, 56, Minister of Finance of the Democratic Republic of Congo since 2021, has successfully initiated a series of major reforms and, with the Central Bank of Congo, to remove his country from the gray list of finance international. Since 2021, the DRC has concluded a three-year program with the International Monetary Fund. In early November, Kinshasa saw Moody's raise its rating from Caa1 to B3, with a stable outlook.Nicolas Kazadi, 56, Minister of Finance of the Democratic Republic of Congo since 2021, successfully initiated a series of major reforms and , with the Central Bank of Congo, to remove his country from the gray list of international finance. Since 2021, the DRC has concluded a three-year program with the International Monetary Fund. In early November, Kinshasa saw Moody's raise its rating from Caa1 to B3, with a stable outlook.
Zainab Ahmed, Nigeria
Zainab Ahmed, 60, Minister of Finance of Nigeria, became known for her initiatives to get the economy of her country out of all oil. According to the National Development Plan 2021-2025, the $100 billion development program will be spent on achieving the Sustainable Development Goals. The country's challenge is linked to debt control. Nigeria (B stable at Fitch) still needs to borrow $19 billion in 2023.
Romuald Wadagni, Benin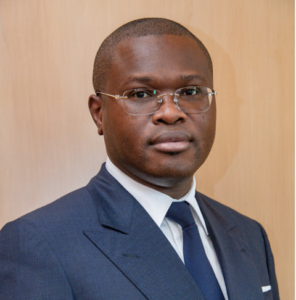 Romuald Wadagni, 46, minister of State in charge of the Economy and Finances du Benin, succeeded in 2021 in the first bond aligned with the sustainable development goals (SDGs) of Africa. In office since 2016, the minister successfully completed a program concrete reforms of the business climate cases which has strengthened the legal certainty of companies. Benin (B+stable outlook at Fitch) is the first African country to align its development program (PND) with the Sustainable Development Goals (SDGs).
Sani Yaya, Togo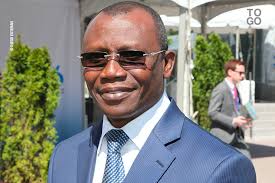 Minister of Economy and Finances of Togo since 2016, Sani Yaya, 59, distinguished himself in consolidating the vocation of Togo as as the logistics and financial hub of the sub region. The environment of renovated business explains the attractiveness of the place of Lomé with the investors. Thanks to targeted reforms, the port of Lomé has become the leading port infrastructure in the WAEMU zone. The country's economy is expected to grow by more than 6% in 2022. One of the major challenges ahead remains the reduction of public debt estimated at 72% of GDP in 2018. In 2019, Togo obtained its first financial rating (B with stable outlook) from Standard & Poor's. A graduate of the Center for Financial, Economic and Banking Studies (CEFEB) in Paris and holder, among other things, of a DESS in Management from the University of Paris 1 Panthéon-Sorbonne as well as a Master's in Economics from the University of Lomé, Sani Yaya worked for 6 years at the Central Bank of West African States (BCEAO), at the Banking Commission of the West African Economic and Monetary Union (UEMOA), at Ecobank, at NSIA and at the African Development Bank as a member of the Board of Governors.
Naadir Nigel Hamid Hassan, Seychelles
In office since November 2020, Naadir Nigel Hamid Hassan, 40, was part of the Finance team which initiated discussions to launch the process of Seychelles' accession to the World Trade Organization (WTO) as well as agreements trade with the European Union. It also initiated the process of significant tariff liberalization. Educated at the University of Manchester (2001-2005) and holder of a bachelor's degree with honors in international business, finance and economics and a master's degree in banking and finance at the University of Sitirling, he joined the Ministry of Finance in 2005, in the Department of Policy and Strategy. Subsequently, he joined the Central Bank of Seychelles (CBS) as a Public Debt Officer and was soon transferred to Financial Services Supervision as a Services Analyst. from 2007 to September 2009. He rose through the ranks as Senior Financial Services Analyst, Director and eventually Head of Department. After 14 years at CBS, in July 2020 he joined Cable and Wireless Seychelles as Chief Digital and Risk Officer. Since November 2020, he has overseen major macroeconomic reforms in the Seychelles with a view to diversifying the economy, which is overly dependent on tourism.
Nadia Fettah Alaoui, Maroc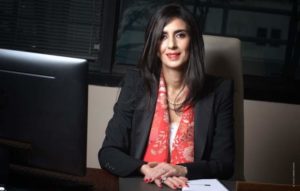 Moroccan Minister of Tourism, Handicrafts, Air Transport and Social Economy from 2019 to 2021 then Minister of Economy and Finance since October 2021, Nadia Fettah Alaoui, 51, is a graduate of the Ecole des Hautes Etudes Commerciales de Paris (HEC). At rank of its priorities, the improvement of tax fairness, the preservation of the macroeconomic balances of the kingdom and its signature in the international financial markets. In early November, Fitch Rating confirmed Morocco's BB+ rating with a stable outlook.
---
Special Lifetime Achievement Award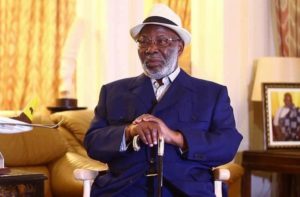 This special prize is awarded to , 88, a man who has devoted his life to the construction of institutions dedicated to integration such as BIDC, BOAD, Ecobank TI and, most recently, the Asky company. Trained at the Institut des Hautes Etudes d'Outremer and the Institut des Sciences Sociales du Travail at the University of Law and Economic Sciences in Paris, his first position was as Head of the Administrative District of Lomé. Then Director General of the Compensation Fund, Family Benefits and Industrial Accidents of Togo, ancestor of the National Social Security Fund (CNSS). In 1978, he was elected president of the Chamber of Commerce, Agriculture and Industry of Togo. From this post, he will be promoted to the presidency of the Federation of Chambers of Commerce and Industry of West Africa. In 1985, he co-founded the Ecobank Group with Henry Fajemirokun and Adeyemi Lawson. From 1996 to 2003, he was Chairman of the Board of Directors of the banking group and then Honorary Chairman. In 2010, he managed to put Asky on the baptismal font thanks to his lobbying and his leadership.
DEVELOPMENT BANKER OF THE YEAR
Sidi Ould Tah, BADEA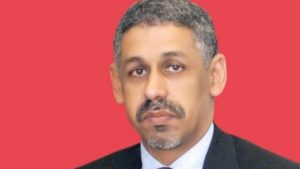 At the head of BADEA since April 7, 2015, Dr Sidi Ould TAH, 58, is leading the radical transformation of the institution. In early April 2022, the bank announced an increase in its authorized capital by 376%, from USD 4.2 billion to USD 20 billion. The focus is now on finance- development of the private sector and support initiatives for SMEs alongside the traditional activities devolved to States and financial institutions. Dr Ould Tah holds a doctorate in economics from the University of Nice-Sophia-Antipolis (France), and a D.E.A in economics from the University of Paris VII. He also holds a diploma in general economic studies, and a master's degree in economics, from the University of Nouakchott. Dr Ould TAH is fluent in three languages ​​namely Arabic, French and English. The financier began his career as an executive at the Mauritanian Bank for Development and Trade (BMDC) (1984-1986), then as a financial analyst at the Food Security Commission (1986). In 1987, he held the position of Administrative and Financial Director of the Municipality of Nouakchott. In 1988, Dr Ould TAH joined the Autonomous Port of Nouakchott where he served as Advisor to the General Manager and Director of the Internal Audit Department. In 2007 he was appointed Advisor to the Prime Minister, in charge of infrastructure and in July 2008, Minister of Economy and Finance. From August 2008 to April 2015, he served as Minister of Economic Affairs and Development of Mauritania until his election as head of BADEA.
Akinwumi Adesina, AfDB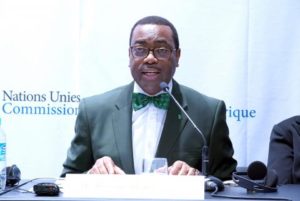 President of the African Development Bank Group (AfDB) since 2015, Dr. Akinwumi Adesina, 60, has rearticulated the strategic orientations of the pan-African institution around five priority areas, the high fives. The former Nigerian Minister of Agriculture, unanimously re-elected for a second five-year term on August 27, 2020, holds a Bachelor's degree in Agricultural Economics (First Class Honours) from the University of Ife (now (now Obafemi Awolowo University), Nigeria, in 1981. Dr Adesina is Masters (1985) and PhD in Agricultural Economics (1988) from Purdue University, United States of America, where he won the award for best doctoral dissertation for that year- the. Dr. Adesina was awarded the prestigious Rockefeller Foundation Social Science Fellowship in 1988, which launched him into his international career. With Dr. Adesina at the helm, the African Development Bank Group achieved the largest capital increase since its inception in 1964 when, on October 31, 2019, shareholders from 80 member countries raised the general capital to $93 billion. dollars to a historic $208 billion.
George Donkor, EBID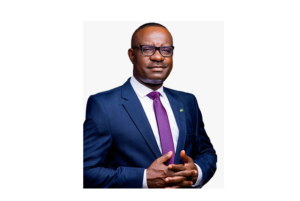 President of the ECOWAS Bank for Investment and Development (EBID) since February 3, 2020, George Agyekum Donkor, PhD/DBA, has cleaned up the institution's balance sheet and strengthened its fundraising program. At the beginning of November 2022, the bank approved its capital increase which will increase from 1.5 to 3.5 billion dollars from January 2023. EBID also upgraded its rating with rating agencies Moody's and Fitch Ratings in 2021 and 2022 from B2 (negative outlook) to B2 with stable outlook, despite the global economic recession induced by the Covid-19 pandemic and the war between Russia and Ukraine. DONKOR, served for seven (7) years as Vice President in charge of finance, administration and institutional services of the Bank.
Ibrahima Cheikh DIONG, Under Secretary General of the United Nations, DG of ARC
At the head of the African Risk Capacity Group (ARC), the specialized agency of the African Union for the anticipation and management of natural disasters in Africa, since mid-2020, the Senegalese Ibrahima Cheikh Diong has signed more than 15 protocols since taking office. In early December 2022, the pan-African mutual launched its parametric insurance product against high-intensity epidemic risks, namely Ebola and Marburg virus diseases.
Benedict Okey Oramah, Afreximbank
President of Afreximbank since September 2015, Benedict Okey Oramah, 61, has been actively involved in building African integration. After financing the installation of the ZLECA office in Accra (1 billion dollars), the purchase of vaccines by the African Union, the Cairo-based bank launched the pan-African payment and settlement system whose acronym English is PAPSS (pan-African payment and settlement system). the platform should reduce the continent's dependence on international currencies. Dr. Oramah holds an M.Sc. and Ph.D. in Agricultural Economics from Obafemi Awolowo University, Ile-Ife, Nigeria as well as a B.Sc. degree in Agricultural Economics from the University of 'Ibadan, Nigeria.




Admassu TADESSE, Trade and Development Bank (TDB Group)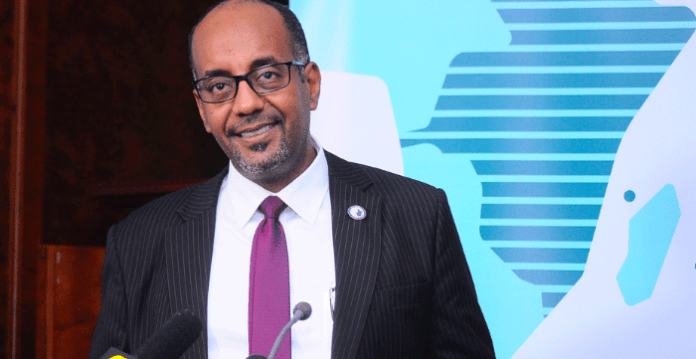 At the head of the Trade and Development Bank (TDB Group, ex-PTA Bank) since 2012, Admassu Tadesse, is the architect of the revival of this development institution. With the Bank, the graduate of the London School of Economics (LSE) and Harvard Business School (USA) broadened the Bank's shareholder base, raised the financing capacity and impact of the institution, and carried out its transformation from Bank to Group now comprising several subsidiaries. Thanks to its partnership strategy, the TDB has 44 sovereign and institutional shareholders and assets of 8 billion USD. In 2022, the TDB welcomed in its funding round Agaciro Development Fund (AgDF) as well as the sovereign fund of Rwanda and the National Social Security Fund of Tanzania, and also launched a new class of shares. TDB Groupe has 24 member states including 2 non-regional and 20 institutional shareholders.
---
SPECIAL AWARD FOR FEMALE LEADERSHIP
Rose Kayi Mivedor, Minister for Investment Promotion, Togo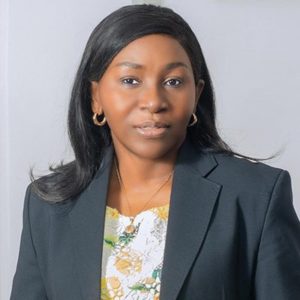 Minister in charge of investment promotion since November 2020, Rose Kayi Mivedor is committed to promoting her country. His roadmap is to promote Togo as an attractive country for investors, a daily job combining relational intelligence and lobbying. Before seeking her ministerial duties, Rose Kayi Mivedor, holder of a master's degree in Business Law from the University of Lille II and a postgraduate degree in Business Administration from the University of Paris I – Panthéon Sorbonne, evolved in the private sector. Her background makes her the preferred contact for investors. Legal assistant of the former National Investment Company (1996-2001) then Legal Manager of the SHELL Companies in Togo (Togo and Shell, STSL and COMPELL) from 2001 to 2006, she joined the banking sector from 2006. first as Director of Risks and then Director of Operations at Banque Atlantique Togo. Then, from 2012, Chief Operating Officer then General Manager of Diamond Bank, which became NSIA Bank. Well rated by her hierarchy and her collaborators, she joined Oragroup in 2016 as Deputy CEO in Togo before becoming CEO of Oragroup Gabon in March 2018. A career of 15 years in the banking sector which gives Rose Kayi Mivedor a 360 degree view of investor concerns.



---
The CEO'S OF THE YEAR
Arouna Nikiema, BBS Holding
CEO of Brigade Burkinabè de Surveillance (BBS), Arouna Nikiema, a lawyer by training, is the founder of a company with 11,000 employees in 11 African countries. In the Central African Republic, for example, Croisement SA, a subsidiary of BBS Holding, provides unarmed security missions for the benefit of MINUSCA. Arouna Nikiema is also president of the African Confederation of Private Security Activities (CAAPS) and of the Investors Without Borders (ISAF) network.
Cyrille NKontchou, Enko Capital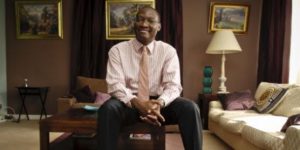 Cyrille Nkontchou is co-founder and managing partner of Enko Capital, an asset management company in Africa which manages Enko Africa Private Equity Fund and Enko Africa Debt Fund. He is also the Founder and Non-Executive Chairman of Enko Education, a pan-African network of K-12 schools in Africa. Mr. Nkontchou was previously Managing Director and Founder of LiquidAfrica Holdings Limited, a pan-African investment bank specializing in fundraising and trading across all African markets. Before launching LiquidAfrica in 2000, he was Head of Sub-Saharan Research at Merrill Lynch & Co. in London. He was named one of the best research analysts on the continent according to a poll conducted by the Financial Mail in 1999.
Ylias Akbaraly, Redland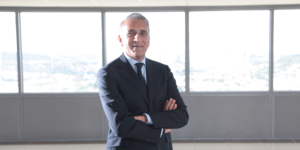 CEO of the Year at the last Financial Afrik Awards, Ylias Akbaraly, 63, is a Malagasy entrepreneur who has built a group that is now global in scope based in Mauritius with offices in Paris, Antananarivo, Dubai, Rabat, Cincinatti and Brescia. With the acquisition of Thomson Broadcast in August 2018, the Redland Group (holding of the Sipromad Group and Thomson Broadcast) has succeeded in transforming its family company into one of the most prosperous groups in Madagascar and the Indian Ocean. . In 2022, the group finalized the takeover of the American broadcasting leader GatesAir, the very first acquisition of the Sipromad-Thomson Broadcast group in the United States.
Mostafa Terrab, OCP Group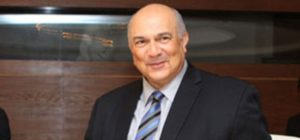 The president of the Office Chérifien des Phosphates (OCP), Africa's largest supplier of fertilizers, recently pledged to deliver $4 million worth of fertilizers to Africa over the period 2022-2023, i.e. 80% needs of the continent, at low prices. "This allocation will help ensure the right fertilizers are available across the continent, to boost yields for 44 million farmers in 35 countries, including Morocco, where the Group is based," it said. -we. This commitment symbolizes OCP's position towards Africa. A graduate of the French Ecole Nationale des Ponts et Chaussées and the Massachusetts Institute of Technology, Mostafa Terrab has a rich career that began in 1992 with a position as a state clerk in the royal cabinet. In 1996, he was co-opted into the G-14, a group of 14 high-level advisers to the royal palace. From 1998 to 2002, he headed the National Telecommunications Regulatory Agency (ANRT) before joining the World Bank. In 2006, King Mohammed VI appointed him head of OCP, then a major exporter of phosphate to India and Pakistan. Fifteen years later, OCP is the leading producer of fertilizers in the world and, beyond that, a promoter of knowledge through a network of first-rate schools and training centers.
Aliko Dangote, Dangote Group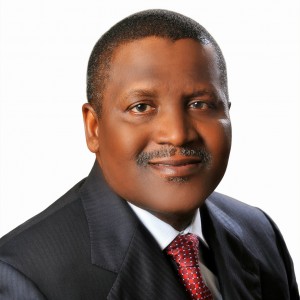 In 2023, Aliko Dangote should inaugurate the Lekki refinery, a petrochemical complex of 400,000 barrels per day at a total cost of 8 billion dollars, which should reduce Nigeria's excessive dependence on the outside. This investment, partly financed by debt, is an achievement for the Dangote Group, created in 1981 and evolving since then in an all-out diversification strategy. Initially, Aliko Dangote was an importer of sugar and rice. His experience of acquiring a bank in the late 1980s quickly turned bankrupt. The group builds a cement factory, a sugar refinery and a packaging plant for pasta that will make its fortune. In 2007, Dangote Cement was listed on the Nigerian Stock Exchange (NSE). In June 2013, his fortune exceeds 20 billion dollars. Nine years later, he is still the richest African in the world but must finalize his refinery and monitor his group's debt.
Strive Masiyiwa, Econet Global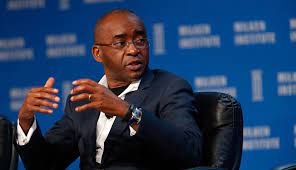 Strive Masiyiwa controls 52.85% of Econet Zimbabwe, the country's main telecommunications service provider with a presence also in Burundi, Lesotho and Botswana. The billionaire with a fortune valued at $3 billion also owns a 30% stake in EcoCash Holdings, a diversified smart technology company that harnesses digital and financial technologies to establish shared economies and encourage financial inclusion. The telecoms mania stood out during the Covid-19 pandemic by covering the salaries of doctors in his country and by getting involved at the continental level as special envoy to the African Union (AU) on the COVID-19 and Africa Vaccine Acquisition Task Team Coordinator. Since the end of February 2022, Masiyiwa has announced his withdrawal from the board of directors of Econet, a company listed on the stock exchange and more than ever dissociated from the personality of its founder.
Hassanein Hiridjee, Axian Group
Of Malagasy and French nationality, Hassanein Hiridjee is a graduate of the Paris Business School (ESCP). He held several positions in the financial sector in France before returning to Madagascar in 1997 to create his own property development company, First Immo. A shareholder in several companies, he bought BNI Madagascar, which previously belonged to the French group Crédit Agricole.
Naguib Sawiris, Mancha Fund
Mania telecoms and titular figure of the operator Orascom, the Egyptian billionaire confirms his recent interest in gold mining through the Mancha Fund endowed with 1.4 billion dollars. Based in Luxembourg, the Mancha Fund is specifically focused on the exploitation of gold and metals involved in the energy transition. In November 2022, the fund signed an "expression of interest agreement" with the government of Nigeria, a potential country on the same level as Sudan and South Sudan. Thus, despite his failure in the takeover of 51% of the Egyptian government company Shalateen Mining Company, suspended after nine months of negotiations, Naguib Sawirs firmly believes in it: the future is gold.
Mohamed Vall Ould Telmidi, SNIM Mauritanie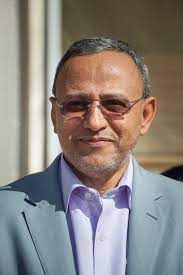 At the head of the National Industrial and Mining Company (SNIM) since March 2022, Mohamed Vall Mohamed TELMIDY has given the public mining company a shift towards the production of green steel. Thus, SNIM signed a memorandum with ArcelorMittal on May 24, 2022, relating to the feasibility study and the establishment of a pelletizing unit to produce green steel with a volume of 2.5 million tons. Former Managing Director of the Mauritanian Hydrocarbons and Mining Heritage Company (SMH PM), Mohamed Vall Ould Telmidi also has extensive knowledge of major issues relating to the mining and oil sectors in Mauritania. A state engineer, since June 2017 he has held the position of Commercial Director of SNIM, in charge of the Company's commercial and marketing policy. Mohamed Vall Mohamed TELMIDY was previously Director of the Company's operational offices for six years before becoming Director of the Production Division, in charge of all production and maintenance operations in Zouerate and Nouadhibou. A graduate of the National School of Mineral Industries (ENIM in Rabat, Morocco), he has followed several training courses in business management.
Mahamadou Bonkoungou, EBOMAF Group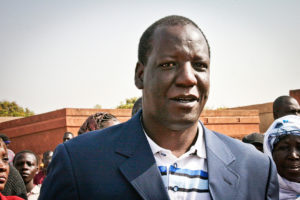 Founder of the EBOMAF Group (Entreprise Bonkoungou Mahamadou et fils) Mahamadou Bonkoungou, 56, created Ebomaf in 1988 in general trade. The entrepreneur honed his skills by selling household appliances, investing in gold, then in construction and, later, in air transport with Liza Transport International (Lti), a private jet rental company. Now present in the banking sector through IB Holding, a financial company with a share capital of 30 billion FCFA, the Bonkoungou group bought in 2021 90% of the Togolaisse Bank for Commerce and Industry (BTCI). During the same year, Mahamadou Bonkoungou launched in Djibouti the activities of IB Bank, formerly Banque de l'Habitat du Burkina Faso (BHBF), acquired and renamed in 2018.
Komé Cessé, Koira Holdings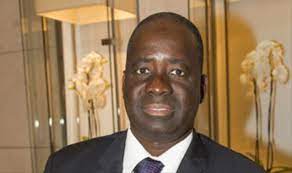 Hotel promoter and investor with the Radisson Blu and the Koira Hotel in Bamako (formerly Sheraton), the Radisson Blu in Abidjan, the Malian Komé Cessé symbolizes perseverance and success through hard work. Self-taught, the former shoe shiner and textile trader began investing in the hotel business in 2002 with Résidence Komé, a 50-room establishment in Bamako built in support of the national effort to host the African Cup of Nations. nations. Renovated and extended, this establishment will become the Radisson Blu with 190 rooms. At the beginning of November 2022, Komé Cessé donated 100 million FCFA to a telethon in favor of the social service of the Malian armies.
Mohamed Abdallahi Ould Yaha, Maurilog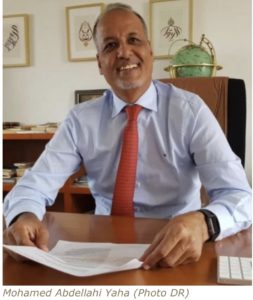 Founding President of Maurilog, a leader in port logistics, Mohamed Abdellahi Ould Yaha made his mark when he bought the activities of the German DB Shenker in 2014. The renamed Mauritania Logistic entity is gaining a foothold in port and oil logistics and investing in a platform that makes it essential today in the port of Nouakchott. Apart from Maurilog, Ould Yaha represents large groups in Mauritania like BP, Petronas and Schlumberger. Speaking Arabic, French, Spanish and English, the graduate of the National School of Mechanics (ENSM), General Delegate for the Promotion of Private Investment between 2007 and 2008, intends to develop his group in the area from the Mediterranean to West Africa.
Bernard Ayitee, Obara Capital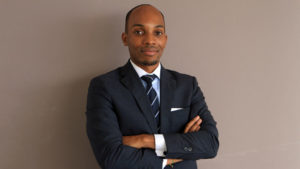 At the head of the hedge fund Obara Capital, the Beninese Bernard Ayitee is regularly talked about in the sub-region as part of the mobilization of funds for the marketing of cocoa and cotton. Formerly at BNP Paribas, this racy investment banker was vice-president of the Corporate and Institutional Banking department of BNP Paribas in Paris before occupying the position of Mergers & Acquisitions Director at KeysFinance Partners in Côte d'Ivoire, then created the African hedge fund Obara Capital in March 2018. During November 2022, he advised the trader Kineden on a record international syndicated loan of 40 million euros.
Sébastien Kadio-Morokro, Petro Ivoire

Sébastien Kadio-Morokro became head of Pétro Ivoire in 2010 when the company had only 150 employees and 28 stations to its credit. Petro Ivoire expanded in 2012, notably with the creation of a butane gas subsidiary within it, in this case the African Petroleum Products Storage Company (SAEPP). Today, the company has 76 stations and 500 employees as well as three storage spheres of 4500 tons of gas. It plans to be accompanied by local entrepreneurs and business leaders in the export of the Ivory label beyond the Ivorian borders, through the takeover of other oil companies. The goal is to compete with oil giants in terms of its competitiveness.
Anta Babacar Ngom, Sedima

Daughter of Babacar Ngom, president and founder of SEDIMA, Anta Babacar Ngom DIACK embodies the next generation of the leading group in poultry farming in Senegal. Under his leadership, Sedima continues its diversification, particularly towards catering with a partnership with KFC. Graduated with a Master 1 in Economics from York University in Toronto and a Master 2 in International Project Management and NICT in Paris, then an MBA in Communication at Sciences Po Paris2, she has the mission of leading the group to new levels by moving it from the status of national champion to that of regional leader.
---
NET BANKING INCOME (CEO category)
Mohamed El Kettani, President of Attijariwafa Bank
In 2007, he was appointed Chairman and CEO General of Attijariwafa. Mohamed El Kettani has permanently changed this institution from champion of Morocco to champion from Africa. Graduated from ENSTA – Paris Tech, Mohamed El-Kettani is a house manager who has actively participated in the merger between BCM and Wafa Bank, the big bang of banking renewal Moroccan, which will give birth to Attijariwafa Bank at the start of 2004. Today, the Attijariwafa bank group is present in 25 countries in Africa, Europe and the Middle East and has a network of 4306 branches.
Idrissa Nassa, Coris Bank International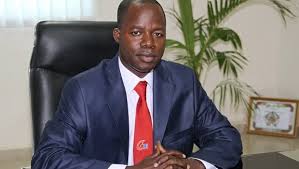 Successful self-made man, Idrissa Nassa was in the early 90s in commerce and international trade. From 2000, he embarked on the hotel and real estate business. In 2008, he invested in Financière du Burkina (FIB), an institution then in difficulty. Restructured and recapitalized, the FIB becomes Coris Bank International today one of the first banking establishments in the WAEMU zone. In December 2016, Coris Bank International entered the Stock Exchange (BRVM). In 2022, the bank appeared in the barometer of the African top 30.
Paul Fokam, Afriland First Bank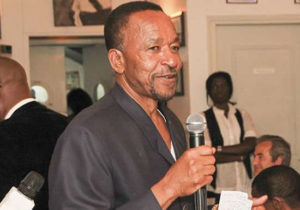 Paul Fokam's career is intertwined with the economic recovery of Africa. In 1986, he founded CCEI Bank, a Cameroonian bank which became Afriland First Bank in 2002. The Afriland First Group holding company based in Switzerland owns the Afriland First Bank banking network in Africa, present in 7 countries. Former lecturer at the Technical Banking Institute of the National Conservatory of Arts and Crafts in Paris, Paul Fokam, teacher of leadership and strategy, founded PK Fokam Institute of Excellence in 2006.
Thierno Seydou Nourou Sy, BNDE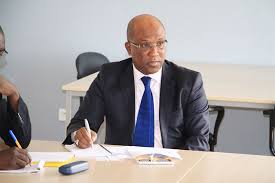 At the helm of the National Bank for Economic Development (BNDE) since 2014, Thierno Seydou Nourou Sy has translated the vision of the sovereign state into banking reality by becoming one of the leading lenders to SMEs in terms of outstanding debt ratios related to GNP. At the end of 2021, BNDE had a total balance sheet of 332 billion CFA francs. The level of credit to customers and microcredit companies stood at CFAF 157 billion. The bank's third 2022-2026 business plan is articulated around a vision in line with Senegal's economic development strategies.
Othman Benjelloun, BMCE Bank Of Africa
Second in fortune in Morocco and fifteenth in Africa with $1.9 billion, Othman Benjelloun, 91, bought the insurance company Royale Marocaine d'Assurances (RMA) in 1988. In 1995, he took over Banque Marocaine du Foreign trade thanks to privatization for make him more than 27 years later an African champion. The Benjelloun group revolves around the personal holding O Capital (formerly Financecom), present in banking (BMCE Bank Of Africa), insurance (RMA), telecoms (Orange Morocco), tourism (Risma, Aman Resorts ), media (Soread 2M, Medi1TB), Consulting (Valyans), transport (CTM) and Agriculture (BioBeef, Rwnch Andarouch). Benjelloun's new challenge is the construction in Salé of the largest tower of the O'Tower company, Morocco. The project being completed is developed by 48% owned by Bank Of Africa.
Henri Claude Oyima, BGFI Group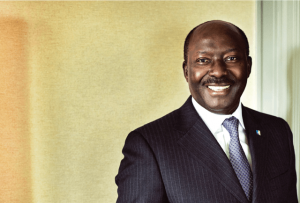 Brought to the head of the Gabonese Employers' Confederation (CPG) in mid-2022, Henri-Claude Oyima, 66, is also the CEO of BGFI Holding Corporation SA and Chairman of the Board of Directors of the Stock Exchange of Central Africa (BVMAC). Trained in finance in the USA, at the University of Washington, he obtained his Bachelor's degree in administration sciences and a Master's degree in banking. He joined Citibank New York in 1982 then joined the BGFI group (then Paribas Gabon) in 1983. Two years later, he was called to Gabon to be appointed Deputy Managing Director and Head of the Port Gentil branch. The bank, present in 11 countries, plans to go public on the BVMAC in what must be a major event in African finance.
Alain Nkontchou, Ecobank TI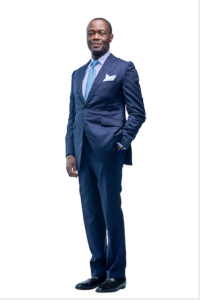 A Cameroonian financier who has made a career in private equity, Alain Nkontchou, 59, has been chairman of the board of directors of the pan-African group Ecobank since mid-2020. In tandem with Ade Ayeyemi, he is one of the executives who have succeeded in instilling growth momentum at Ecobank. Trained in France (at Supelec and then at the Ecole Supérieure de Commerce de Paris), he spent the first part of his career in Europe, particularly in London, with JP Morgan and Crédit Suisse. In 2008, he created Enko Capital Management LLP, an investment company dedicated to Africa and which manages more than 900 million dollars in assets. Alain Nkontchou has worked in several prestigious brands such as JP Morgan, Global Macro Trading and BlueCrest Capital Management.
Diane Karusisi, Bank of Kigali (BK)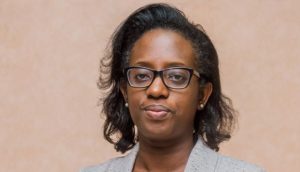 Diane Karusisi, 45, has been the managing director of Bank of Kigali (BK), Rwanda's largest commercial bank by assets, since 2016. Holder of a Masters in Econometrics and a Doctorate in Quantitative Economics from the University of Friborg (Switzerland), she worked as Chief Economist and Director of Strategy and Policy in the Office of the President of Rwanda. From 2000 to 2006, she was assistant professor of economic statistics at the University of Fribourg, Switzerland. From 2007 to 2009, she worked at Credit Suisse Asset Management in Zurich, as a bond portfolio engineer. In August 2009, she returned to Rwanda and was appointed Senior Advisor to the Director General of the National Institute of Statistics of Rwanda (INSR), Kigali.
Koné Dossongui, Atlantic Financial Group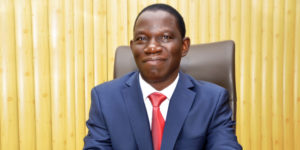 Koné Dossongui continues its spectacular comeback after the takeover in 2019 of the former CIC and Barclays in Côte d'Ivoire and of the former Amity Bank which became Banque Atlantique du Cameroun and, in 2020, of 3 BNP subsidiaries, namely the International Bank for Commerce and Industry in Mali (BICIM), the Bank for Industry and Commerce in the Comoros (BICC) and the International Bank for Commerce and Industry in Gabon (BICIG). Three years after this three-way snooker, the businessman advised by a limited staff led by Léon Koffi Konan, in charge of International Strategy, obtained approval in Madagascar through Atlantic Financial Group (AFG) . The bank will be called AFG BANK MADAGASCAR. A banking license is also expected for Côte d'Ivoire. AFG will be the first banking group in sub-Saharan Africa to be present in 3 regions, namely West Africa, Central Africa and the Indian Ocean.
Ferdinand Ngon Kemoum, Oragroup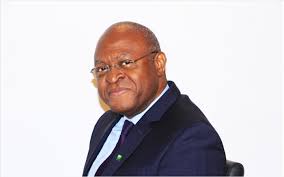 Ferdinand Ngon Kemoum is Managing Director of Oragroup SA, Holding of the Orabank banking group, present in West and Central Africa. He was previously Managing Director and partner at Emerging Capital Partners, the first American investment fund to have raised and invested more than $3 billion in Africa. He was also the Chairman and CEO of FINADEV Africa Holding, a microfinance group. Previously, Ferdinand Ngon Kemoum held management positions in several banks (Amity Bank Cameroon, LOITA Capital Partners International, Banque Continentale Africaine Rwanda) and investment funds, notably as Managing Director of Framlington Asset Management Central Africa growth Fund , a fund dedicated to CEMAC (Economic and Monetary Community of Central Africa). The Orabank group is present in 12 countries in West and Central Africa (Benin, Burkina Faso, Ivory Coast, Gabon, Guinea Conakry, Guinea Bissau, Mali, Mauritania, Niger, Senegal, Chad and Togo) and in four monetary zones (UEMOA, CEMAC, Guinea Conakry and Mauritania). With 166 bank branches, a management and intermediation company (SGI) and 2,080 employees, the group offers more than 500,000 customers a wide range of banking and financial products and services according to the principles of proximity and responsiveness.
Mustafa Rawji, Rawbank
Born in Kinshasa, Mustafa Rawji completed his secondary studies in London and obtained a master's degree in finance in Boston (Babson College). He began his career at Calyon Bank, first in Geneva, then in Paris. In 2002, he accompanied the creation of RAWBANK. Two years later, he took the initiative to acquire additional international banking experience and joined HSBC in Dubai, where he worked for five years as a commercial executive in the Corporate, Investment & Merchant Banking department. In September 2009, he joined RAWBANK as Deputy Secretary General. He successively held the positions of Chairman of the Credit Committee, Head of the Marketing & Communication Department and Chairman of the Quality Committee. At the end of 2013, he was appointed Director of Strategic Development and, in 2014, Vice-Chairman of the Management Committee. In July 2015, he was appointed Deputy Managing Director in charge of support and infrastructure. He was appointed Chief Executive Officer of Rawbank in 2020.
Dr Leila Bouamatou, Générale de Banque de Mauritanie (GBM)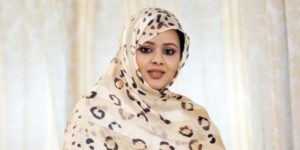 After a university career that took her to Switzerland, Tunisia, Spain and the United States, Dr. Leila Bouamatou returned to Mauritania to manage her father's bank, Générale de Banque de Mauritanie. She made her debut in 2009 as head of the Treasury of the General Bank of Mauritania (GBM). For five years, Leila Bouamatou has been Administrator and General Manager. A woman of temperament, she was able to restore this leading bank to its former glory. Winner of the "Banker of the Year" award from the Financial Afrik Awards in 2021, Leila Bouamatou knows it, she must make a name for herself in a conservative Aabe and African universe.
Mamadou Bocar Sy, Banque de l'Habitat du Sénégal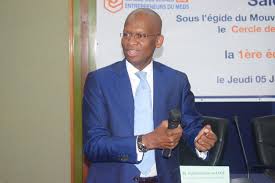 Managing Director of the Banque de l'Habitat du Senegal (BHS), Mamadou Bocar Sy is a long-term banker. His career began in the Credit Department of the Banque de l'Habitat du Sénégal in 1988. For 10 years, he developed strong expertise in financial analysis and modeling and mastered the various real estate financing instruments. In 1998, he joined the Senegalese subsidiary of BNP Paribas, BICIS as Deputy Director of the Department of Individual and Institutional Customers, in charge of the Real Estate Financing division and thus participated in the development of strategies and development plans for the subsidiary's real estate activity. It was in 2004 that the first Real Estate Department was born within a universal bank in Senegal and it was only natural that the decision to entrust it with the reins was taken. He also sat on the BHS Board of Directors on behalf of BICIS before returning in 2006 as Deputy Managing Director. It accentuates the operational strength of the BHS, initiates projects to improve the quality of service and strengthens the proximity of the BHS with the promoters.
James Mwangui, Equity Bank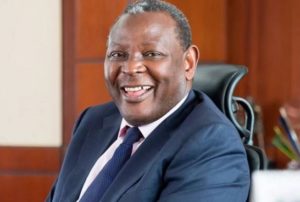 James Mwangi, 60, is the current Group Managing Director and Group Chief Executive of Equity Group Holdings Plc, the banking conglomerate with 14 million customers as of December 2019. Founding Chairman of Kenya Vision 2030 Delivery Board from 2007 to 2019, tasked with ensuring that Kenya becomes a middle-income country with a high standard of living by 2030, He is a member of the National Presidential Task Force on Kenya's COVID-19 Emergency Response Fund . and chairman of its health committee. Mwangi is also the current Chancellor of Meru University College of Science and Technology. Recently, the bank set up 3 million dollars to create a social housing and agricultural program, the Equity Bank sustainable program.
African Integration Multi-Risk Insurance (CEO Category)
Paul Hanratty, Sanlam
CEO of Sanlam, the leading insurance group in Africa, Paul Hanratty has been in the financial sector for 198 years in South Africa, the rest of Africa, the United Kingdom and elsewhere. He was appointed Group Chief Executive of Sanlam on July 1, 2020 and has been a member of the Board of Directors since 2017. He has been an independent non-executive director of MTN since 2016 and is the non-executive chairman of Intelligent Debt. Beyond the positions he holds in some of the most successful companies in the country, Paul is also a Fellow of the Institute of Actuaries (FIA).
Jean Kacou Diagou, NSIA
Jean Kacou DIAGOU, 76, graduated from the National School of Insurance in Paris in 1972, first proved himself as an employee. Thus, in 1981, he was Director General of the African Union, a subsidiary of the UAP. In 1992, he was appointed director and vice-president of the African Union group. In 1995, he founded the New Inter-African Insurance Company (NSIA). A year later, the NSIA acquired the Ivorian subsidiary of Assurance Générale de France sur ledépart. Today, the NSIA has 32 subsidiaries in 12 countries and operates in insurance and banking.
Richard Lowe, Activa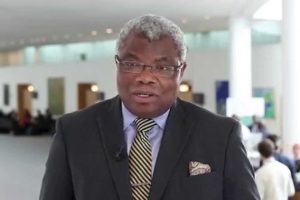 Founder of the Activa company in 1998, Richard Lowe, a graduate of ESSEC Paris, is a former executive of the Cameroonian subsidiary of the AGF Afrique group. In 1996, he resigned and founded his group two years later. In 2002, the group launched Activa Vie anticipating what would be the big wave of the decade. Activa now has 7 subsidiaries in six countries: Cameroon, Ghana, Conakry, Liberia, Sierra Leone and DRC. Activa is also a member of the Globus network (commercial platforms in Paris and Douala), based on common standards and quality service. Present today in 37 countries, this platform has been reinforced since 2011 with Globus Ré, the reinsurance company of the network whose objective is to offer traceability in terms of reinsurance coverage for international partners and customers.
Maïmouna Barry Baldé, NSIA Assurances Guinée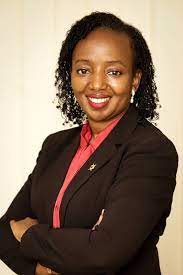 (Next generation) Managing Director of NSIA Assurances Guinea since 2021, Maïmouna Barry Baldé oversees all of the Group's insurance activities in Guinea. Maïmouna Barry Baldé has 15 years of experience in the financial and insurance sector. She joined the NSIA Group in 2015 as Deputy Managing Director of NSIA Assurances Guinea, before taking up the position of Managing Director of the new subsidiary NSIA Vie Assurances Guinea since September 30, 2019. Previously, she held the position of Managing Director Financier of the Congolese subsidiary of Bank of Africa (BOA) and worked in financial audit for the firm PwC in Guinea in the Democratic Republic of Congo. Maïmouna Barry is a graduate of the Higher Institute of Commerce and Business Administration (ISCAE) in Casablanca.
Loïc KENGNE WAFO, Director of SAAR Assurances Côte d'Ivoire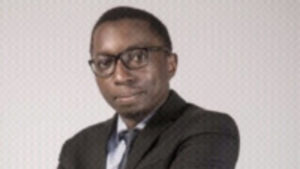 (Next generation) Holder of a Master's degree in Law and an MBA in INSURANCE, Loïc KENGNE WAFO, 30, joined the insurance sector as account manager and then in charge of compliance within the SAAR ASSURANCES group in Cameroon. Today, at 30, the Managing Director of SAAR ASSURANCES and SAAR VIE in Côte d'Ivoire, the leading market in the CIMA zone, is recognized by his peers. His great achievement was undoubtedly the launch of the very first TAKAFUL insurance window in the Republic of Guinea. This product has recruited 50,000 customers. Also among his achievements, the launch of a Mobile insurance agency in Conakry.
The BARONS OF THE FINANCIAL MARKETS (CEO CATEGORY)
Leila Fourie, Bourse de Johannesburg (JSE)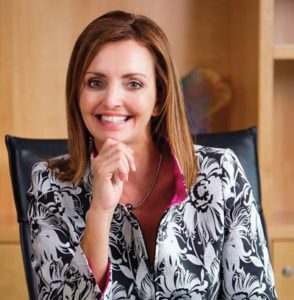 Dr Leila Fourie is the group CEO of the Johannesburg Stock Exchange (JSE), the largest stock exchange on the African continent with 80% of its market capitalization. Dr Fourie is responsible for developing and executing the JSE's corporate strategy ensuring that the South African financial center remains a competitive exchange and a platform for growth and access to capital. Leila sits on the board of numerous corporate boards in South Africa, including CSD Strate and Business Leadership South Africa. Leila is also Co-Chair of the UN Secretary General's Committee – Global Investors for Sustainable Development (GISD).
Nezha HAYAT, Moroccan Capital Market Authority (AMMC)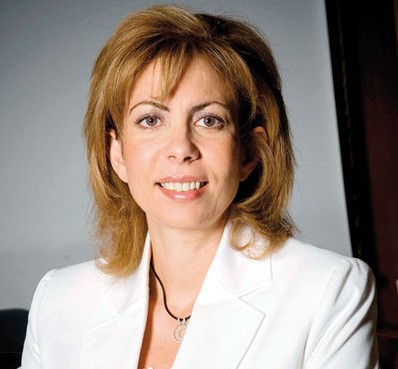 President of the Moroccan Capital Market Authority since 2016 and Vice-President of the Africa and Middle East Regional Committee (AMERC) of the International Organization of Securities Commissions (IOSCO), Ms. Nezha HAYAT is a graduate of ESSEC Paris. Her career began at Banco Atlantico (Spain) in the international division as head of international risks and restructured debt portfolio (1985-1988).From 1988 to 1990, she held the position of corporate finance manager in two brokerage firms in Madrid (Inverfinanzas, then Bravo y Garayalde). In 1990, she was a bank director at Banco Inversion in Marbella and in 1993, deputy director of the offshore unit of the Banque Nationale de Paris in Tangier. She then joined Société Générale Marocaine de Banques in October 1995 and launched its asset management and stock market intermediation activities, following the reform of the capital markets in Morocco and the privatization of the Casablanca. In 1999, she was elected president of the Association Professionnelle des Sociétés de Bourse (APSB). Distinguished Global Leader for Tomorrow by the World Economic Forum in Davos in 2000, Nezha Hayat is one of the founders of the Moroccan Association of Women Entrepreneurs (AFEM) in 2000. Nezha Hayat was decorated with the Wissam Al Arch category officer by His Majesty King Mohammed VI. In 2019, she received the decoration of Commander of the Spanish Civil Merit Order.
Bilel Sahnoun, Tunisian Stock Exchange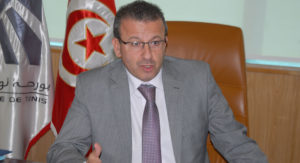 An engineering graduate from the Ecole Centrale de Lyon and an MBA from the Mediterranean School of Business, Bilel Sahnoun began his career in 1990 with Union Bancaire pour le Commerce et l'Industrie (UBCI), a subsidiary of the BNP – PARIBAS Group where he rose through the ranks of the general inspection of large companies. Since February 2015, he has been Managing Director of the Tunis Stock Exchange (BVMT). Under his leadership, the financial center has set up a capital market place committee, including the CMF, the AIB, and Tunisie Clearing. Also under his direction, the launch of a financial market regulatory reform mission with the support of the EBRD, the access of the BVMT to the status of full member of the World Federation of Exchanges (WFE ), the upgrading of Tunisia's rating with the main international index providers FTSE and MSCI, the launch of a stock market and capital market perception study in collaboration with the Konrad Adenauer Foundation (KAS) and the establishment of an MOU with NASDAQ DUBAI for the issuance of Sukuks by Tunisia.
Obaid Amrane, Moroccan Sovereign Fund Ithmar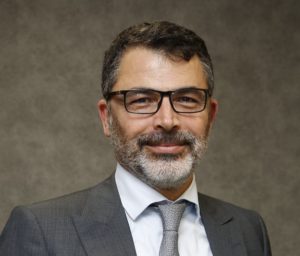 The CEO of the Moroccan sovereign wealth fund of Ithmar Capital, Obaid Amrane, has been since June 2022, leader of the African Forum of Sovereign Investors. Objective, explore investment opportunities and mobilize more capital for the benefit of the African continent and its development. An agricultural engineer from the Hassan-II Agronomic and Veterinary Institute, Obaid Amrane went through the Finance Inspectorate, the Treasury Department, before landing in 2010 at MASEN (Solar Agency) as a member of the management board.
Dr. Felix Edoh Kossi Amenounvé, BRVM
At the head of the Regional Securities Exchange (BRVM) of the West African Economic and Monetary Union (UEMOA) since October 2012, Felix Edoh Kossi Amenounvé, 55, also outgoing president of the African Securities Exchanges Association (ASEA ), is one of the activists of the interconnection of African financial centers. Under his leadership, ASEA obtained the launch of the AELP Link interconnection platform on November 18, 2022, with the membership of 7 stock exchanges. Namely, the Regional Stock Exchange (Brvm), Casablanca stock exchange (Cse), The Egyptian exchange (Egx), Johannesburg stock exchange (Jse), Nairobi securities exchange (Nse), Nigerian exchange limited (Ngx) and the Stock Exchange of Mauritius (Sem).
Abena Amoah, Ghana Stock Exchange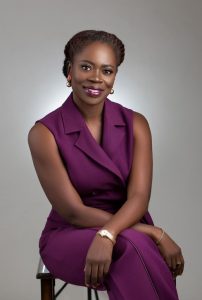 Brought to the Ghana Stock Exchange (GSE) in mid-October 2022, Abena Amoah has a wealth of experience of over 24 years in the financial markets industry including in stock market listings and transactions, M&A advisory, investment research, asset management, private equity placement, etc. Ms. Amoah takes office at a time when the Exchange is implementing two major programs: a three-year strategic plan to move from a frontier market to an emerging market; and the demutualization of the Exchange, a strategic transition that will result in a group of related companies, including a limited liability company to manage market operations and a company limited by guarantee to undertake public education activities and other market development activities.
Said Ibrahimi, Casablanca Finance City Authority (CFCA)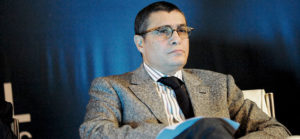 Managing Director of Casablanca Finance City Authority (CFCA), Saïd Ibrahimi has made Casablanca Finance City the first business community with an African vocation. More than 200 companies are now members of CFC. A graduate of the Ecole Centrale (economics option, 1981), Saïd Ibrahimi has spent his entire career in banking and the senior civil service. An executive at BNP in Paris, then at the Moroccan subsidiary BMCI, he was Managing Director of the Moroccan Bank for Africa and the Orient (BMAO) then of the Caisse Nationale de Crédit Agricole (CNCA). In 2003, he was appointed general treasurer of the kingdom.
Nguéto Tiraina Yambaye, FAGACE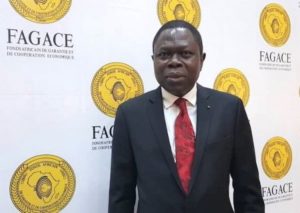 In office since 2020, Nguéto Tiraina Yambaye is continuing his reform program in order to strengthen the activities of the African Guarantee and Economic Cooperation Fund (FAGACE). The institution today brings together 14 countries of intervention, around fifty partner financial institutions and presents more than 400 billion CFA francs in commitments and more than 2,000 billion CFA francs in credits mobilized for the benefit of the economies of its States. members. An economist with 25 years of experience at the international and national level, Nguéto Tiraina Yambaye was notably Minister of Economy, Planning and Development in his country, Chad, and Administrator of the IMF.
---
THE FINANCIAL OF THE YEAR
Serge Ekué, BOAD
President of the West African Development Bank (BOAD) since August 2020, Serge Ekué, 56, is a long-term financier. From 2016 to 2020, he led Natixis' Corporate and Investment Banking (CIB) activities for the United Kingdom in London. He combined this responsibility with that of Market Solutions for Europe, the Middle East and Africa (EMEA) and Director of the Africa and Russia Department for Global Banking. A recognized expert in Financial Markets and Capital Markets, Serge led Natixis' Markets Activities for the Asia-Pacific region for nearly six years (2010-2016) before assuming the General Management of the bank based in Hong- Kong. Serge Ekué holds an Executive MBA from HEC Paris, a DESS in Banking and Finance from Paris V and a diploma from the Institute of Political Studies in Bordeaux.
Sim Tshabalala, Standard Bank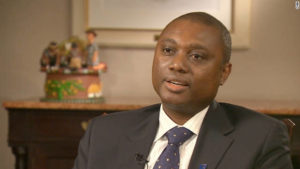 Sim Tshabalala joined the group in 2000 within the project finance division of SCMB and in 2001 he was appointed to the group's executive committee. Between 2001 and 2006 he was Managing Director of Stanbic Africa, and in 2006 was appointed Managing Director of PBB. In June 2008, he was appointed Managing Director of SBSA, a position he held until January 2018. In March 2013, he was appointed Joint Group Managing Director of SBG, alongside Ben Kruger until September 2017, when he took over as the group's sole managing director. Standard Bank posted record overall profit of R15.3 billion for the six months to June 30, 2022, up 33% from the prior period. The Group intends to soon set up in Morocco and Egypt.
Kamal Mokdad, Banque Centrale Populaire, Maroc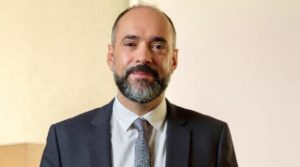 Kamal Mokdad, 48, Managing Director of Banque Centrale Populaire in Morocco, in charge of management and international development, has piloted the institution's latest acquisitions since 2018. The latest deal from the number two in the banking sector dates back to 2019 with the acquisition of three banks, notably in the Democratic Republic of Congo (DRC), Mauritius and Madagascar, thus bringing the number of countries in which Banque Populaire is present to 18. A supporter of African integration, Kamal Mokdad is also chairman of the board of directors of the Casablanca Stock Exchange.
Dr. Frannie Leautier, Southbridge
Dr. Frannie Léautier, 56, Partner and Vice President of SouthBridge Group and CEO of SouthBridge Investments, worked for 15 years at the World Bank Group (WBG). She was chief of staff to the president and vice-president there for seven years. Dr. Frannie Léautier was Senior Vice President and Chief Operating Officer at the African Development Bank (AfDB). Subsequently, she held several senior positions within the Trade and Development Bank (TDB) group, including Vice Chairman of the Board, Special Advisor to the Chairman, before becoming the first Chief Operating Officer of TDB and directing the bank's asset management business. In early November 2022, SouthBridge Investments partnered with the Arab Bank for Economic Development in Africa (BADEA) to announce the creation of a $2 billion fund for landscape and forest restoration in Africa.
Simon Tiemtoré, Vista
A former executive of Afreximbank, Simon Tiemtoré created the Lilium Capital investment fund based in New York. In 2015, the fund acquired the struggling First International banking group, which it spun off into Vista Bank. After taking over the BNP Paribas subsidiaries in Burkina Faso and Mali, Simon Tiemtoré is in the running to take over Oragroup, a systemic West African banking group.
Dr. Slim Feriani, Djibouti Sovereign Fund (FSD)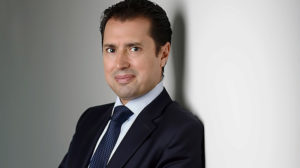 With 33 years of international experience in the financial markets (stock and bond markets) and banking, Tunisian Dr Slim Feriani, 57, has been Managing Director of the Djibouti Sovereign Fund since November 2021. The former Tunisian Minister of Industry, Energy, Mines, Renewable Energies and SMEs (2017-2020), chose to make the sovereign fund's first investments in Djibouti Telecom (of which he is Chairman of the Board of Directors), a strategic operator in a country crossed by 8 major submarine cables. The other interest of the FSD relates to the management of 60% of the resources of the Social Security Fund. Similarly, the sovereign wealth fund owns 40% of the Great Horn Investment Holding (GHIM), which includes 27 countries. Dr. Feriani holds an MBA (Master in Business Administration) and a Ph.D. (American State Doctorate) in finance, investment and international finance from George Washington University in Washington D.C., where he taught courses in these specialty areas and later served on the advisory board of its School of Business.
Yerim Sow, Teyliom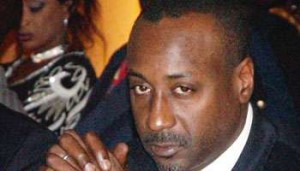 Over the 2021-2022 interval, businessman Yerim Sow, 55, continued to develop his activities as a promoter of the banking and hotel sector. On the first pole, Bridge Bank Group Côte-d'Ivoire (Bbg-Ci) of which he is the majority shareholder, is established in Dakar. The banking group launched in 2006 got a boost from the IFC, a subsidiary of the World Bank. In the hotel sector, Noom Hotel, with 1,500 employees and a fleet of 795 rooms, is continuing to develop its hotel brands, which cover all ranges from 3 to 5 stars.
ASSET MANAGER AND BROKER OF THE YEAR
Marc Kamgaing, Harvest
With 241 billion FCFA of assets under management at the end of 2021, and 70% market share in the CEMAC (Economic and Monetary Community of Central Africa) zone, the company led by Cameroonian Marc KAMGAING is the leader in the zone. "We have the widest range of investment products on the market with 5 FCPs including 4 with guaranteed capital", explains the founder. Created in 2017, HARVEST ASSET MANAGEMENT is the very first independent portfolio management company in Cameroon, approved by COSUMAF (financial market supervisory authority) and active throughout the CEMAC zone. In 2022, the asset management company multiplied its capital by 2.5 to bring it to 500 million CFA francs.
Marie Odile Sene Kantoussan, CGF Bourse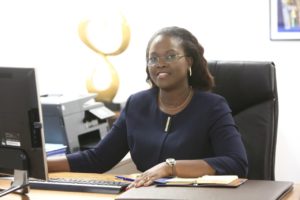 At the head of the CGF Bourse, a leading brokerage firm in the regional financial market, Marie Odile Séne and her team of seasoned financiers line up several feats of arms. Over the last five years, CGF Bourse justifies brokers having carried out the largest volumes of transactions. In April 2022, CGF Bourse arranged and closed a sukuk of 330 billion CFA francs for the benefit of the State of Senegal, a record operation in the West African zone (UEMOA). Beyond the direct animation of the market, CGF Bourse is currently participating in the establishment of a popular savings fund in Senegal aimed at mobilizing 1000 billion FCFA from nationals. With 23 years of experience, Marie Odile Sene is convinced that financial education is the cornerstone of better financial inclusion. Hence the "EducFinance" program launched in partnership with Financial Afrik.
Jean-François Brou, SOAGA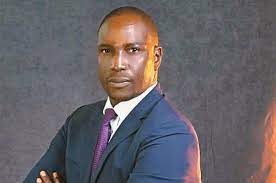 Jean-François Brou, SOAGA The West African Asset Management Company (SOAGA) has net assets under management exceeding 100 billion CFA francs. Under the impetus of its managing director, Jean-François Brou, in office since 2014, the institution affiliated with BOAD continues its ascent. Holder of a master's degree in Economics and Financial Engineering and another master's degree in Market Activities and also a winner of the Strategic Business Unit Management program at HEC, Mr. Brou first honed his skills internationally, at Natixis in as a young analyst, then at Amundi as an assistant portfolio manager before taking up the position of Team Leader in Interest Rate Derivatives at STATE STREET GLOBAL ADVISORS. Once back on the continent, he will first assume the position of Managing Director at ECOBANK ASSET MANAGEMENT before taking over the management of SOAGA.
Kadidiatou Fadika-Coulibaly, Hudson & Cie
At the head of SGI Hudson & Cie (Hudson), the oldest independent brokerage firm in the Regional Financial Market, Kadidiatou Fadika-Coulibaly began his career with this institution in 1998 as a research officer in the management of the 'financial engineering. Holder of several degrees, including an MBA from Howard University, she has maintained Hudson's position in the forefront of the most active intermediaries by volume of transactions. Hudson offers a wide range of services in Stock Brokerage, Investment Banking, Analysis and Research as well as Asset Management.
Ababacar S Diaw, Impaxis Securities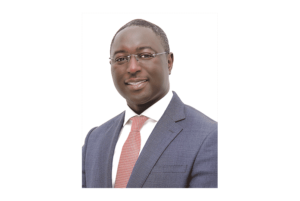 Ababacar S Diaw leads the Impaxis Group where he distinguished himself in 2021 and 2022 by arranging the two largest corporate issues on the market for the benefit of Sonatel and BIDC. Expert in Financial Engineering with more than twenty years of experience in Corporate and Investment Banking (BFI) activities with expertise in M&A, Ababacar has arranged several transactions, financial arrangements and fundraising with clients involved in the Energy, Financial Services, Consumer Goods, Retail, Telecommunications and Real Estate. He has covered through his experiences Europe, the Middle East and Africa with comprehensive expertise in both Advisory and Capital Markets investment banking operations. Before joining the Impaxis Group in 2012, Ababacar was an investment banker in the Mergers & Acquisitions department of HSBC in Paris, France.
Christian DIN DIKA, Emrald Securities Services (ESS)
Emrald Securities Services (ESS) is a multi-business financial group founded by Christian DIN DIKA, a known financier. ESS's main businesses cover financial advice, financial intermediation, account keeping and management, and asset and wealth management. A former member of Africa Bright Securities and Attijari Securities Central Africa (ASCA), Christian Din Dika worked for nine years at the Douala Stock Exchange.
THE GREEN DEAL OF THE YEAR
Patrick V. Verkooijen, GCA
Head of the African Climate Initiative, Patrick V. Verkooijen is the CEO of the Global Center on Adaptation, a very active Dutch climate foundation. In this role, he works closely with Ban Ki-moon, architect of the Paris Agreement as the 8th Secretary General of the United Nations and Chairman of the Board of GCA. Last September, the GCA committed to the Africa Adaptation Acceleration Program (AAAP), which aims to mobilize $25 billion for the climate.
Akim Mohamed Daouda, FGIS
The Gabonese Strategic Investment Fund (FGIS) led by Akim Mohamed Daouda became in June 2022 the first African sovereign wealth fund to join the net zero asset owner alliance created by the United Nations. With close to $2 billion in assets under management, FGIS aims to achieve net zero greenhouse gas emissions across its portfolio by 2050, set milestones every five years and submit an annual monitoring report. Gabon, which has 88% of its territory covered by forests, absorbed 187 million tonnes of CO2 between 2010 and 2018. In its future projects, the FGIS plans to launch a sovereign green bond between 100 and 200 million dollars. The proceeds of the operation will finance the construction of hydroelectric power stations in the country. In December 2022, the Façade Maritime du Champ Triomphal (FMCT), a subsidiary of the Gabonese Fund for Strategic Investments (FGIS) and Africa Bright Development, a subsidiary of the independent investment bank Africa Bright Group, entered into a partnership for the construction of two eco-responsible buildings on the site of the Baie des Rois, maritime city center of the Gabonese capital.
Alain Ebobissé , Africa 50
The Africa 50 fund led by Alain Ebobosio brings innovations in the field of infrastructure dedicated to renewable energies. In 2019, alongside Scatec and Norfund, Africa50 financed six power plants at the Benban solar park in Egypt. At the time, it was the largest solar power plant in the world to use bifacial technology which captures light from both sides of the panel. And recently, this project benefited from a refinancing which was the first green bond issued for non-recourse infrastructure financing in Africa. Similarly, in Cameroon, Africa50 has invested in the Nachtigal power plant, currently under construction. It is the largest predominantly privately owned hydropower plant in Africa. This project, the total cost of which is estimated at 1.2 billion euros, was financed with equity by the partners and no less than 11 international financial institutions and 4 local commercial banks, including Attijariwafa Bank, participated in it.
Jules Ngankam, AGF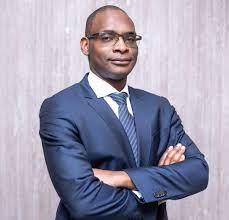 The African Garantee Fund (AGF) and the Nordic Development Fund (NDF) were one of the first institutions to issue green guarantees whose objective is to encourage African financial institutions to invest in the transition ecological by financing SMEs that carry out low-carbon innovations. The coverage of green guarantees can derogate from AGF's traditional rule of intervention based on balanced risk sharing (maximum coverage of 50% of financing) and reach 75% of financing depending on the expected social and environmental impact of the project to be financed. The guarantee products offered fall into three categories: loan guarantees, invested capital guarantees and resource raising guarantees.
Paulo Gomes, Panafrican Conservation Trust Fund
Paulo Gomes is at the helm of the Panafrican Conservation Trust Fund (PCTF) in the process of being set up with a target size of 2 billion dollars. This fund is intended for the conservation of protected areas in Africa. The innovative structure reconciles Paulo Gomes with green finance, he who sat on the first board of directors of the Green Climate Fund (GCF). As a reminder, "Africa has 6 million hectares of protected areas", explains Paulo Gomes, former executive director at the World Bank. Panafrican Conservation Trust Fund will have as technical partner Africa Wild Foundation chaired by former Ethiopian Prime Minister Haile Mariam Dessalegn. The first announced contributor to the fund is a certain Paul Kagame, President of Rwanda. In addition to Paulo Gomes, the PCTF fund has in its steering committee, in addition to the former Prime Minister of Ethiopia, the former President of the AfDB, Donald Kaberuka, co-founder of Southbridge.
---
THE DEAL OF THE YEAR
Naoufal Bensalah, Africa Bright Securities (ABS)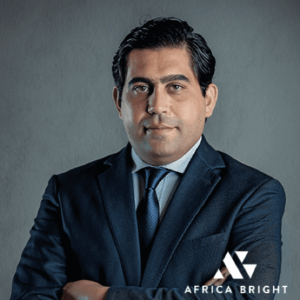 A rising financial company in Central Africa, Africa Bright Securities (ABS) has completed a prosperous year with, in particular, the role of leader in the operation of the IPO of the Gabonese SCG-Ré, a first, alongside others significant operations. Thus, the company headed by Naoufal Bensalah successfully carried out the first green bond issues in the CEMAC zone on behalf of the Gabonese company Façade Maritime du Champ Triomphal (FMCT). The operation related to two "FMCT 2021-2026" green bond loans, for a total amount of 20,000,000,000 (Twenty Billion), remunerated at the annual rate of 7.50% gross over a period of 5 years, including 2 deferred in capital.
Pathé Dione of the SUNU Group in the takeover of BICIS
The Sunu Group of the very discreet Senegalese financier Pathé Dione signed an agreement at the end of July 2022 for the acquisition of 54.11% of the shares of the French BNP Paribas in the International Bank for Commerce and Industry of Senegal (BICIS), a subsidiary Senegalese. This strategic operation, which follows the acquisition of a bank in Togo and 5 Allianz subsidiaries in Africa, makes the group one of the next leaders in bancassurance in the CIMA zone. SUNU Group is a pan-African financial services group. It is present in 17 countries in West and Central Africa. With around thirty companies, including 9 life insurance companies, 17 non-life insurance companies, 1 bank, 1 microfinance company, 2 health management companies, the Group has been the leader for several years in life insurance in French-speaking sub-Saharan Africa. It offers life insurance solutions, property and casualty insurance, banking products and services, health management and asset management solutions.
Jean-Luc Konan in the takeover of the Caterpillar network
At the head of a consortium, businessman Jean-Louis Konan, founder of Cofina, took over Caterpillar dealership activities in mid-November, including the JA Delmas entity and the Network of African Companies ensuring the sale and after-sales in 11 West African countries. At the end of the operation, Jean-Luc Konan was appointed by Caterpillar as the new dealer in the region. In 2013, Jean-Luc Konan created the COFINA Group, an accredited mesofinance institution, leader in West and Central Africa in the financing of Small and Medium Enterprises. The COFINA Group is present in 9 countries (Senegal, Ivory Coast, Burkina Faso, Mali, Guinea, Togo, Gabon and Congo with a representative office in France) and employs nearly 1,500 people.
The BNI, CNPS, IPS-CGRAE, CDC-CI consortium in the takeover of BICICI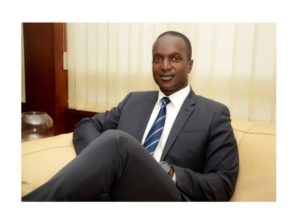 In September 2022, Youssouf FADIGA, CEO of the BNI, at the head of a consortium comprising Charles Denis KOUASSI, Director General of the CNPS, Abdrahamane T. BERTE, Director General of the IPS CGRAE and Lassina FOFANA, Director General of the CDC-CI has concluded the agreement to take over 67.49% of BICICI from the BNP Paribas Group (59.79%) and Proparco (7.70%). The public consortium thus formed expresses the ambition of the State of Côte d'Ivoire to constitute a solid banking center to support the State in its development policy. The operation, which remains subject to the green light of the regulators and to the appreciation of the market, makes the directors mentioned above personalities to follow in 2023.
Cheikh Sanankoua, Managing Partner HC Capital for the first green bond by private placement in West and Central Africa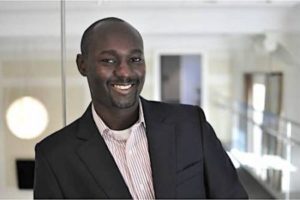 In August 2021, HC Capital Properties, a private investment and development company, initiated the first private initiative green bond issue in Francophone West and Central Africa. This exclusive program is produced for the benefit of Emergence Plaza, the company that owns the Cosmos Yopougon complex. Issued at a rate of 7.5% over 8 years, the funds, worth 10 billion CFA francs, will be used to refinance a loan from a local bank and support the development of the company by strengthening its resources. financial and operational. In a context where the African continent represents less than 1% of green bonds issued annually worldwide, this historic transaction sends a strong signal both to investors and to local companies keen to align their ecological and commercial objectives through alternatives. sustainable funding. HC Capital Properties plans to issue other green bonds to finance the development of new commercial complexes in French-speaking West and Central Africa.
AfricInvest for its exit in Bridge Group West Africa for the benefit of Teyliom Finance
In July 2022, the two funds AfricInvest II LLC and AfricInvest Financial Sector Fund Ltd exited their investment in Bridge Group West Africa "BGWA". This successful exit after 8 years of presence, illustrates a prosperous year. In May, the Tunisian fund raised $411 million through AfricInvest Fund IV, a historic amount for the private equity firm. As a reminder, the AfricInvest III fund closed in 2016 at 272 million euros. AfricInvest was founded by three partners including Aziz Mebarek (photo), a graduate of the Ecole Nationale des Ponts et Chaussées (Paris). To date, AfricInvest manages €1.5 billion across 18 funds and enjoys strong, long-term support from local and international investors, including leading development finance institutions in the United States and Europe.
Alberto Calderon, CEO of AngloGold Ashanti for his USD 250 million green bond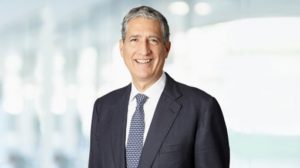 AngloGold Ashanti, a South African mining company headed by Alberto Calderon, announced in October its intention to issue a green bond of USD 250 to 300 million in the near future to finance its decarbonization projects in Africa and around the world. This initiative is part of the reduction of its greenhouse gas (GHG) emissions by 30% by 2030. To achieve its objectives, the mining giant has indicated that it will be based on the use clean energy intensive to supply electricity to its gold mines located in Africa and elsewhere in the world. The company has indicated that it will continue to reduce its carbon footprint, while improving the productive value of its subsidiaries.
ECONOMIST OF THE YEAR
Author of the book "Being a billionaire in Africa today" (African Presence), Michel LOBÉ EWANÉ evokes the history of wealth in Africa, "as old as that of humanity". "This story was written in particular by King Mansa Moussa who reigned at the beginning of the 14th century over the Mali Empire. He is considered the richest man of all time. His reign highlights how wealth and fortune are realities that have meaning, symbolism and history in Africa. Today, as more and more wealthy African businessmen and women reshape, transform and build the African continent by creating jobs, their image and legitimacy are often questionable. In "Being a billionaire in Africa today", Michel Lobé Ewané chose to do them justice, through testimonies and surveys carried out with these personalities from the world of finance, mining, telecommunications and industry. Former editor-in-chief of the magazine Forbes Afrique, the Cameroonian journalist has had a long experience acquired in particular at the BBC in London where he worked for ten years, at TV5 Monde in Paris and at Mutations, a Cameroonian daily for which he was the Director General. Today managing director for Africa of the American financier Joseph Sassoon Group, he also serves as adviser to Sheikh Ahmed Bin Faisal Al Qassimi of Dubai.
Mohsen Abdel Fattah, co-author of the book "The Economics of Sport in Africa"
Kako Nubukpo, Togo
Togolese Kako Nubukpo is unanimously named "Economist of the Year" by the jury of Finacial Afrik. A choice echoing his many initiatives, publications and work on African economies. His latest book, published in October by Odile Jacob in Paris, advocates ecological protectionism capable of encouraging local transformation. "Africa is subject to a gigantic challenge: to integrate in one generation 1 billion additional individuals in a context of low productivity, virtual absence of industry, accelerated urbanization, all topped by a climate crisis that has become permanent. ", we read in the cover page of the book. This "African emergency" requires inventing a new economic model, explains the author. Because Africa has too often been a guinea pig continent, subject to all kinds of predation. The unexpected behind closed doors of the Covid-19 crisis allowed him to rediscover the richness of his heritage. Armed with this lesson, it must now reinvent its development by relying on its common goods. Putting in place an African neo-protectionism and preserving its own resources (land, digital goods, etc.), ensuring its sovereignty – food by developing agroecology, monetary and financial with the creation of a debt agency – are all avenues for Africa is reclaiming its destiny. As a reminder, Kako Nubukpo is Commissioner in charge of the Department of Agriculture, Water Resources and the Environment of the West African Economic and Monetary Union (UEMOA). The author of L'Urgence africaine (Odile Jacob, 2019) was Minister in charge of Prospective and Public Policy Evaluation in Togo (2013-2015).
Lionel Zinsou, Southbridge
Lionel Zinsou, 68, is undoubtedly one of the best current analysts of the African macroeconomic context. Nephew of former Beninese President Émile Derlin Zinsou, a graduate of the École Nationale Supérieure (France), he had a career in banking, at the investment bank Rotschild then at PAI Partners. After a brief interlude in Beninese political life as Prime Minister Lionel Zinsou returns to business and launches SouthBridge Bank with Donald Kaberuka, former President of the African Development Bank.
Carlos Lopes, Economist
From 2012 to 2016, Carlos Lopes was Executive Secretary of the Economic Commission for Africa (ECA), giving this institution a focus on issues of integration and industrialization of Africa. Author of more than 25 books and essays on African economies, Carlos Lopes has been awarded three times as best African economist by Financial Afrik. Carlos has served in several institutions and foundations such as the Kofi Annan Foundation, the UNESCO International Institute for Educational Planning, the Bonn International Center for Conversion, the University Institute of Lisbon (ISCTE), the Ethos Institute, the Graduate Institute of International and Development Studies (Geneva), and journals such as African Geopolitics, African Sociological Review and African Identity.
Abdoulaye DIOP, WAEMU Commission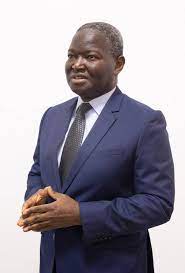 On April 14, 2021, he was appointed President of the WAEMU Commission by the Conference of Heads of State and Government of the Union. Born in 1961 in Dakar, Abdoulaye Diop is Principal Inspector of the Treasury, certified by the National School of Administration and Magistracy (ENAM) of Senegal. He is also a former resident of the CERDI of the University of Auvergne in Clermont Ferrand in France from where he graduated Major of his promotion with the Diploma of High Studies in Management of Economic Policy in 1997, his subject of research focused on economic convergence policies within the framework of sub-regional integration (UEMOA). Economist, financier and public finance specialist, he was Minister in charge of the Budget from 2009 to 2012. Until April 2021, he was Minister, Advisor to the Presidency of the Republic of Senegal in charge of economic, financial and budgetary issues .
Notable authors in 2022
Stanislas ZÉZÉ, Bloomfield Investment Corporation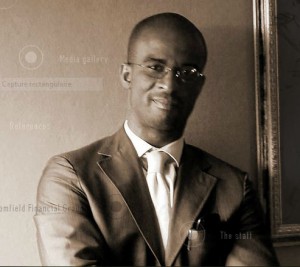 Chairman and CEO of Bloomfield Investment Corporation, Stanislas Zézé published in August 2022 his book entitled "the man with red socks". Economist and businessman, the organizer of the annual "Risk-Country" Forum does not hide behind curtains and stylistic clauses. The tone is there from the start: "The process of writing "The Man with Red Socks" was personally significant and enlightening for me. This is the story of my small victories, my hopes and my difficulties. It's also the story of who I really am, and I'm proud of it," says the man who, beyond having launched the first rating agency of the African Economic and Monetary Union (UEMOA) in 2007, in same time as Wara, installed a life & style trend in the austere world of finance. A man of conviction, Stanislas is a "Mujahid" of work. "The success of a hard-working, serious, focused, persevering and resilient entrepreneur is not a matter of luck, but rather a matter of time," he says in this self-published book. To these young Africans who dream of creating their own companies, these few words are intended. "Your project will not work Stan, it is too sophisticated as a project for Africa. These are the phrases I heard when I chose to be STAN ZÉZÉ". Co-authored with the writer Pacome Kipré, this book is a sharing of experience. Stanislas Zézé looks back on the key events, errors and difficulties encountered. So many ordeals that made him what he has become.
Michel Lobé, "Being a billionaire in Africa today"
Author of the book "Being a billionaire in Africa today" (African Presence), Michel LOBÉ EWANÉ evokes the history of wealth in Africa, "as old as that of humanity". "This story was written in particular by King Mansa Moussa who reigned at the beginning of the 14th century over the Mali Empire. He is considered the richest man of all time. His reign highlights how wealth and fortune are realities that have meaning, symbolism and history in Africa. Today, as more and more wealthy African businessmen and women reshape, transform and build the African continent by creating jobs, their image and legitimacy are often questionable. In "Being a billionaire in Africa today", Michel Lobé Ewané chose to do them justice, through testimonies and surveys carried out with these personalities from the world of finance, mining, telecommunications and industry. Former editor-in-chief of the magazine Forbes Afrique, the Cameroonian journalist has had a long experience acquired in particular at the BBC in London where he worked for ten years, at TV5 Monde in Paris and at Mutations, a Cameroonian daily for which he was the Director General. Today managing director for Africa of the American financier Joseph Sassoon Group, he also serves as adviser to Sheikh Ahmed Bin Faisal Al Qassimi of Dubai.
Mohsen Abdel Fattah, co-author of the book "The Economics of Sport in Africa"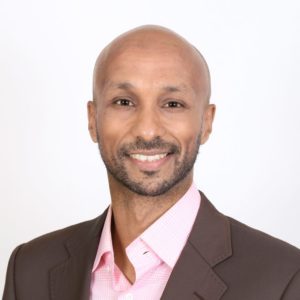 Prefaced by Makhtar Diop (SFI) and Rémy Rioux (AFD), Mohsen Abdel Fattah's book calls on the most eminent specialists in sport and the economy in Africa, notably Fatma Samoura (FIFA), Tidjane Thiam (IOC), Vera Songwe (UNECA), Abdou Diop (Mazars), the legend Didier Drogba, the economists Andreff, Akindes, Ze Belinga, whose contributions offer analyzes and pragmatic and innovative solutions. A book co-edited by Michel Desbordes, professor of sports marketing at the University of Paris-Saclay and at EM Lyon Business School and the African Sports & Creative Institute. The book written by Abdel Fattah and the African Sports & Creative Institute and Michel Desbordes elaborates 16 key recommendations to get out of the picking economy by drawing inspiration from success stories known as the Senegalese wrestling.
THE FINTECH OF THE YEAR
Dare Okoudjou, MFS Africa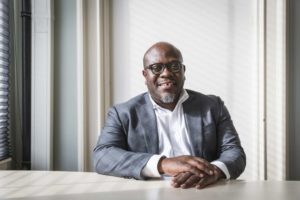 In 2022, the fintech MFS Africa founded by the Beninese Dare Okoudjou acquired for 34 million dollars (31.7 million euros), Global Technology Partners (GTP), a company of 63 people created in 2013 by the American Robert Merrick and domiciled in Tulsa, Oklahoma. With this acquisition, MFS Africa becomes one of the leading electronic payment players in Africa, having already supported GIMAC, the operator of the CEMAC zone and about to support GIM-UEMOA. Present in several African countries, MFS Africa operates the largest digital payments hub on the continent with more than 170 million mobile wallets in sub-Saharan Africa, providing unparalleled reach for financial service providers. According to the 2021 Mobile Money State of the Industry Report published by the GSMA (the international association representing the interests of over 750 mobile operators and manufacturers from 220 countries around the world), MFS Africa currently covers 60% of all mobile money wallets in the region.
Dina El Kadry, Alpha Digicredit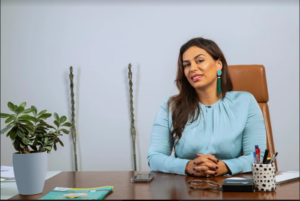 Dina El Kadry launched in 2020 the first mortgage intermediation platform in Senegal. Former director of real estate credit at the CBAO group Attijariwafa Bank, this finance and communication professional wants to facilitate the relationship, sometimes restrictive, between banks, real estate developers and candidates for acquisition. The Alpha platform, which has a mortgage intermediation authorization obtained from the financial authorities, has signed agreements with the largest banks in the market, which allows it to negotiate valuable rate reductions in favor of customers.
Elizabeth Rossiello, Aza Finance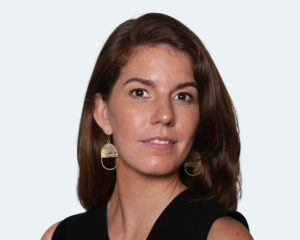 Elizabeth Rossiello is the founder and CEO of fintech AZA Finance (formerly BitPesa). Founded in Nairobi (Kenya) but based in London (UK) ever since, AZA Finance enables businesses to transfer money, exchange currencies, make payments and settle easily in all major African currencies and G20 (including digital currencies). A committed woman, Elizabeth Rossiello aims to broaden access to financial technologies. It should be noted that the bankruptcy of FTX in November 2022, partner platform, does not affect the activities of Aza Finance in any way. As a reminder, Aza has 23 entities across Africa, which makes it the leading non-bank provider of currencies.
Islam Shawky, Paymob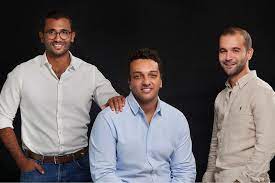 Founded in 2015 by Egyptian entrepreneurs Islam Shawky, Alain El Hajj and Mostafa Menessy, Paymob raised some $50 million in Series B funding in September 2022. The funding round was led by PayPal Ventures, Kora Capital and Clay Point. The transaction is one of the largest fundraisers in Egypt and the MENA region and brings Paymob's total funding to more than $68.5 million. New investors have joined the round, namely Helios Digital Ventures, British International Investment (formerly the CDC group) and Nclude, the venture capital fund launched by Global Ventures and three Egyptian banks.
Dozy Mmobuosi, Tingo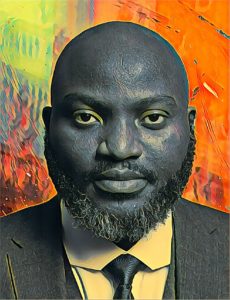 Tingo Inc, a Nigeria-based fintech company, is seeking $500 million to expand in Africa, in part through acquisitions of African companies. According to Dozy Mmobuosi, CEO of Tingo, this new financing should allow the company to mobilize nearly 100 million USD in favor of farmers, in particular women. In addition, Tingo intends to use other funds to ensure its expansion plan in twenty African countries over the next three years.
THE BEST SME OF THE YEAR
Ismael Siby, Marena Gold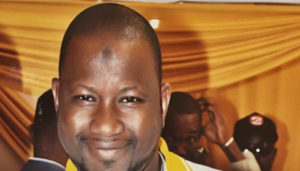 It owns the only gold ingot foundry in Mali. Trained in Hong Kong, Ismael Siby is the promoter of the gold refinery Marena Gold, a company with 100% Malian capital. Marena Gold has an average (volume) annual production of approximately 6,000 kg of refined gold, for an annual capacity of 28 tonnes. Marena Gold recently signed an agreement with the National Directorate of Geology and Mines (DNGM) under the direction of the Ministry of Mines, Energy and Water. Through this agreement, the refiner has designed an ambitious program for the expansion of small mines across Mali, the execution of which is in progress. The company expects the effective creation of three (3) mines per year.
Jesse Moore, M- Kopa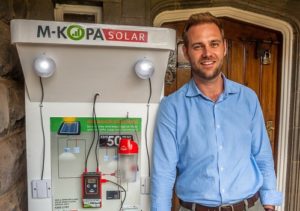 Jesse Moore is CEO and co-founder of M-KOPA Solar, the world's leading provider of pay-as-you-go energy services for off-grid customers. M-KOPA Solar enables customers off-grid to save money by replacing kerosene with affordable renewable energy. In less than 5 years, M-KOPA has connected half a million African homes to solar energy and adds more 500 additional households per day. In September 2022, a consortium of investors (Generation Investment Management, British International Investment, LGT Lightrock and LR Africa Holdings Limited), acquired a 40% stake in the fintech.
Mathias Léopoldie, Julaya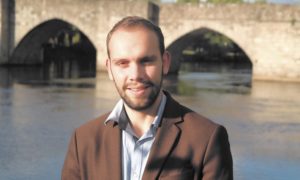 A year after its last fundraising of 2 million dollars, the company Julaya founded by the French Mathias Léopoldie has secured 5 million dollars of investments. The company that facilitates payments for small and medium enterprises, large companies and institutions in Senegal and Côte d'Ivoire, is on the right track. Julaya intends to extend its services to Benin, Togo and Burkina Faso.
Djiby Chimère Gueye, Colomb Group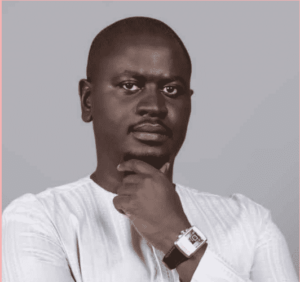 Djiby Chimère GUEYE created the Colombe group in 2004 in new areas. Today at the head of a conglomerate of 7 independent subsidiaries, all leaders in their respective sectors, the group has 2,000 jobs. Remember that La Colombe has had, since 2013, an authorization as an intermediary in banking operations. Since then, business seems to be smiling on him. The last subsidiary of the group, Colombe Academy of Technology, is also used to strengthen the skills and educational achievements of the group's employees, but not only, it is also the first private cyber-defense academy offering degrees in Data Science, Intelligence Artificial or Cybersecurity in Senegal.
---
MONETICS INTEGRATOR OF THE YEAR
Valentin Mbozo'o, GIMAC
Computer engineer by training and telecommunications engineer, graduate of the National Institute of Telecommunications and the Conservatory of Arts and Crafts of Paris, Valentin Mbozo'o participated as a private individual in the projects of the reform of systems and means of payment led by the Bank of Central African States (BEAC), through the Central African Electronic Banking Office (Omac) and the Central African Electronic Banking Company in charge of implementing the SMI (interbank electronic banking system ( After being selected by the BEAC, with the assistance of the recruitment firm APAVE, to the position of project manager for the second institutional reform of the Smi in June 2012, he was co-opted to the position of general manager. of the Groupement Interbancaire Monétique de l'Afrique Centrale (GIMAC) in December 2012. Under his leadership, CEMAC launched GIMACPay, an ecosystem decompartmentalizing all payment sub-systems in the sub-region, offering card, mobile money and money transfer interoperability services.
Ismail Bellali, General Manager of CMI (Morocco)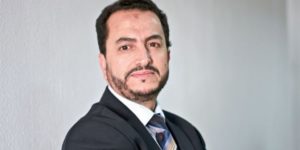 Director General of the Center Monétique Interbancaire (CMI) of Morocco since December 2021, Ismael Bellali, long Deputy Director General, was there in 2004 during the first beginnings of the organization then called Interbank. In November 2021, the CMI exceeded 100 million payment transactions for the first time in a calendar year. In addition, half of transactions are made contactless. Now, the course is on the tokenization of the bank card, a project started which should be completed in 2023.
Minegnan Coulibaly, GIM-UEMOA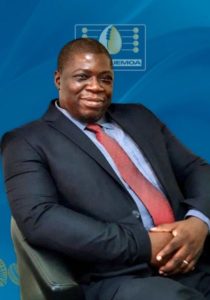 At the head of GIM-UEMOA since 2020, the Ivorian Minegnan Coulibaly is working on a complete interoperability project with the upcoming launch of GIMPay in partnership with GTP, a subsidiary of MFS Africa. With 115 interconnected establishments for interbanking, a volume of transactions of more than 11 million per year in number and 1,000 billion CFA Francs in cash (i.e. 1.5 billion euros, 2020 value), the banking group of West Africa is a major player in regional integration. Minegnan Coulibaly is a computer engineer by training, holder of an MBA from Essec Business School (France) and Mannheim Business School (Germany), with extensive experience in Integration solutions.
Bilel Darnaoui, Managing Director of the Electronic Banking Company of Tunisia (SMT)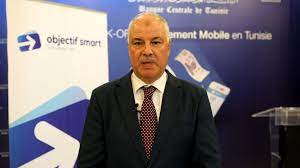 With 30 years of experience in the banking sector, Bilel Darnaoui heads the Société Monétique de Tunisie. During the year 2022, the country has taken decisive steps with the upgrade of its electronic payment platform aligned with the international system. The company, which performs 300,000 operations per day, including e-commerce, has also finalized the Tunisian national switch allowing the interoperability of mobile payment services.
FINANCIAL EXPERTISE CENTERS
Seyni Nafo, climate negotiator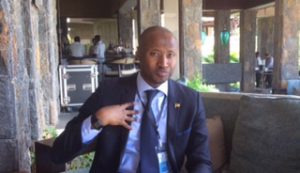 Spokesperson for the Africa group within the negotiations of the United Nations Framework Convention on Climate Change, Seyni Nafo, 41, is also coordinator of the "twin" African Adaptation Initiative (African Adaptation Initiative). A former trader, he spent part of his childhood in Chad and Saudi Arabia. Educated in a French school, then trained at the University of Chicago, in the United States, the Malian financier began his professional career in Chicago and then in Montreal, Canada. During the Paris climate agreements in 2015, Seyni Nafo, then 34, was the youngest negotiator at the conference.
Blaise AHOUNTCHÉDÉ, Afrik Créances
AFRIK CREANCES is a new Regional Financial Institution specialized in intermediation in banking and non-banking operations whose regional head office is located in Lomé (Togo). Chaired by Blaise Ahountchédé, AFRIK CREANCES is a real regional platform of innovative financial services in the field of intermediation, debt collection, credit brokerage, fundraising and resource mobilization, representation of brands, digitization, property administration, wealth management, etc. AFRIK CREANCES also has a support center for private initiatives of States and facilitation of access to financing for economic agents, in particular SMEs/SMIs. AFRIK CREANCES is present in four countries, namely Côte d'Ivoire, Mali, Senegal and Togo, and aims to cover 10 to 15 countries in the next five years.
Blaise Abel EZO'O ENGOLO, CIMA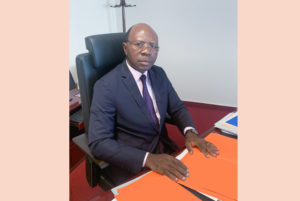 At the head of the Inter-African Conference of Insurance Markets (CIMA) since April 2021, Blaise Abel EZO'O ENGOLO has a 25-year career in finance. Holder of a Master's degree in Private Law from the University of Yaoundé and the Diploma of Advanced Studies Specialized in Insurance (DESS-A) from the Faculty of Law of the F. Rabelais University of Tours in France, Abel EZO'O ENGOLO worked at the Insurance Department of the Ministry of Finance. Alternately, as Inspector of Insurance, Head of Control Squad, Deputy Director of Approvals, Cooperation and Litigation and Director of Insurance, a position he held until his election as Secretary General of CIMA. Alongside his career in public administration, Blaise Abel EZO'O ENGOLO has assumed several responsibilities within the insurance industry in Africa. First Director on the board of AFRICA-RE, he then joined the board of directors of CICARE as Director and Chairman. A time Chairman of the Committee of Experts of CIMA, he held the position of Administrator, then Chairman of the Board and Chairman of juries at the International Insurance Institute of Yaoundé in Cameroon. President of the CEMAC Rose Card Decision-Making Body in Cameroon, Blaise Abel EZO'O ENGOLO also taught at the National School of Administration and Magistracy (ENAM) of Cameroon.
Youssoupha Diallo, EXCO GHA MAURITANIA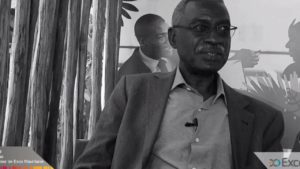 Youssoupha Diallo is the founder and partner of the firm Exco GHA Mauritania since 1991. Pan-African and passionate polyglot with a dozen languages ​​to his credit, he is also a founding member of the network of pan-African firms Exco Afrique and a former teacher trainer at the ITB (Technical Institute Bank). He has, among other things, created a training structure for grassroots development having carried out various training sessions on behalf of the AMINA Microcredit Program of the AfDB, the Education V Program, the UNDP, the CDHLCPI in favor of MFIs, the AFD , women's cooperatives and various final beneficiaries (rural and urban micro-financial structures). Accomplished professional with more than 40 years of professional experience, in the private and financial sector. He also has 20 years of experience in several banks of the then place, including BIAO, BMDC, BMAA, BMCI to name a few, with the positions held as Director of Credit and Studies, Chief Financial Officer, General Controller, Director of External Relations, General Inspector, etc.
Fabrice Kom Tchuenté, Finafrique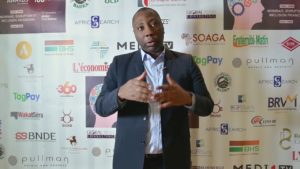 At the head of a network of around sixty experts since the opening of Finafrique capital in 2018, Fabrice Kom Tchuenté and his associates from 15 nationalities are mainly involved in finance, banking and financial inclusion. Alongside other institutions, Finafrique worked in the "Informal Bonds" project aimed at mobilizing resources for the African informal sector. The Inclusive Bond consists of a bond issue specifically intended to finance Very Small Enterprises and the Informal Sector. This issue has the particularity of being oriented according to a certain number of sectors (Crafts, Agriculture, Transport, etc.) but above all of being guaranteed by 3 stakeholders: The State (between 20% and 50%), the Institutions of International Funding (between 20% and 50%) and Informal Beneficiaries (up to 30%).
Abdou Diop, Mazars
Managing Partner of Mazars in Morocco, Abdou Diop, a graduate of the Higher Institute of Commerce and Business Administration (ISCAE in Casablanca), joined the Board of Directors of the Moroccan employers' confederation (CGEM) in 2015 as as President of the Africa and South-South Cooperation Commission. Senegalese by nationality, chartered accountant, Abdou joined Mazar in 1992. Three years later, he heads the Rabat office. In 2002, he was co-opted international partner on the sidelines of the General Meeting of Mazars Partners in Budapest. In January 2017, he was taken over as head of Mazar Maroc and joined the Africa board of the group, succeeding Kamal Mokdad. In 2019, he was appointed to lead, cumulatively to his activities, the Business Development of Mazars in Africa and the Middle East and the launch of Mazars' Financial Services activities in South Africa.
Denis CHEMILLIER-GENDREAU and Geraldine MERMOUX, Finactu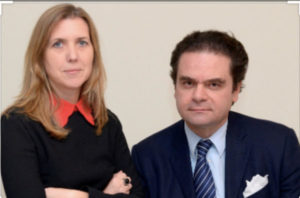 The Finactu group based in Casablanca Finance City has successfully completed several missions in 2022. The latest concerns the Caisses de Dépôts et Consignations of Côte d'Ivoire and Burkina Faso, with funding from the French Development Agency (AFD) . For the CDC of Côte d'Ivoire, it was a question of developing a complete modeling of the institution's 5-year business plan, putting into equation its strategic orientations on the one hand and the identification of its sources of financing, complemented by the precise actualization of their potential on the other hand. For the CDC of Burkina Faso, in addition to a 5-year business plan, it was a question of developing all the investment doctrines which govern the businesses of the Caisse – general interest investment, financial investments, role of agent – ​​from general principles to operational implementation. Founded in 1999, FINACTU – made up of companies in Geneva, Paris, Dubai and Casablanca – is a consulting group dedicated to Africa, specializing in strategic and operational consulting and corporate finance. To date, the group has acted on behalf of more than 200 clients in 30 emerging countries and in many areas: banking, insurance and reinsurance, private equity, social protection, public policies, agricultural sector, telecom, postal sector, education. , etc.
Anouar Hassoune, Global Credit Rating Company Limited (GCR)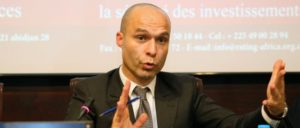 Under his leadership, West Africa Rating Agency (Wara), which he co-founded alongside the late Seydina Tandian, radically transformed to integrate a continental network by becoming a subsidiary of the South African agency Global Credit Rating Company Limited ( GCR), itself now 51% controlled by Moody's. Expert in credit analysis and Islamic finance, Anouar was from 2008 to 2011 Vice-President of Moody's Investors Service where he ensured the financial rating of Islamic banks and sovereigns of a certain number of emerging countries. Between 2001 and 2008, Anouar was an associate director with another financial rating agency, Standard & Poor's, where he contributed to broadening the rating coverage of Middle Eastern issuers and to deepening analytical methods and techniques applicable to institutions. Islamic financiers and sovereigns of this region.
Hamza Boukili, ICD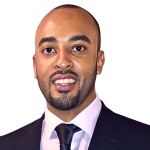 Finance professional with over 18 years of valuable experience gained in various positions roles and capabilities in the Middle East, Europe and Africa, Hamza Boukili has joined ICD, the private sector arm of the IDB Group, in 2013 as Principal and Head of Partnerships. Speaking four languages ​​(Arabic, French, English and Spanish), Hamza holds a Master's degree in International Financial Management (MS) from the Ecole Supérieure de Commerce de Lille (France) and a Bachelor of Arts (BA) in Business Administration at London South Bank University, UK.
Aissata Lam, APIM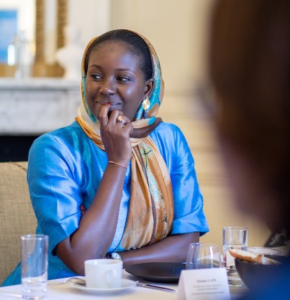 Director General of the Agency for the Promotion of Investments in Mauritania (APIM), the government entity in charge of national and foreign direct investments, as well as the country's investment climate, Aissata Lam embodies the renewal of a country with immense potential. . "Since the establishment of APIM, 5,217 companies have been created at the Single Window. With our joint efforts to formalize the informal sector with the Ministry of Economic Affairs and the Promotion of Productive Sectors, we should have better results, I hope, especially for women who are often the least formalized," she said. in an interview with Financial Afrik. A graduate of HEC Montreal in Business Administration, option finance and of Harvard University, Aissata Lam also worked at the Afican Risk Capacity, a pan-African multilateral institution in charge of the climate. Co-founder of the Junior Chamber of Commerce of Mauritania, Ms. Lam is also a member of the advisory boards of the G7 Council for Gender Equality led by French President Emmanuel Macron and of the Middle East Institute.
Latifa Elbouabdellaoui, CIDC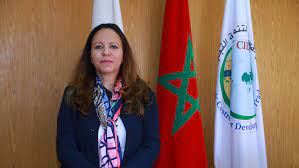 Director General of the Islamic Center for Development and Trade (CIDC), Latifa ELBOUABDELLAOUI is a graduate of the Higher Institute of Commerce and Business Administration (ISCAE). Previously, she officiated as Head of Division of Offshoring Professions at the Ministry of Industry, Trade and New Technologies then Director of International Trade Relations within the Ministry of Industry, Trade, Investment and the Digital Economy. Under the leadership of Mrs. Elbouabdellaoui, the ICDT is part of the objective of bringing into play the synergies between the different member regions of the Organization of Islamic Cooperation.
Alassane BA, Diarama Advisory Partners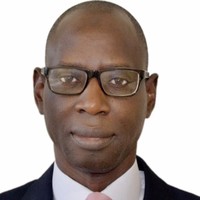 A senior investment banker with 30 years of experience in infrastructure, real estate and African capital markets, Alassane Bâ is a member of the investment committee of the African Infrastructure Investment Fund III managed by African Infrastructure Investment Managers, a subsidiary of Old Mutual in South Africa. CEO of Africa 50 from 2015 to 2016 and former CEO of Shelter Afrique from 2009 to 2014, Alassane Bâ is a member of the Board of Directors of the Holding ORAGROUP and, among others, Senior Advisor of the Banque Rwandaise de Développement (Rwanda) for the housing financing since 2021, member of the Board of Directors of Abidjan International Airport since 2017 and member of the Board of Directors of Polyclinique Internationale Sainte Anne (PISAM) Abidjan since 2020. Since July 2017, the graduate of the he University of Calgary and the Canadian Petroleum Institute in 2004, as well as the Center d'Etudes Economiques, Financières et Bancaires (CEFEB) in Marseille France, is Managing Director of Diarama Advisory Partners, specializing in investment advice for the Energy sectors , Transport, Real estate and banks.
---
COMMUNICATION AND NETWORKS
Didier Acouetey, Africa SME Forum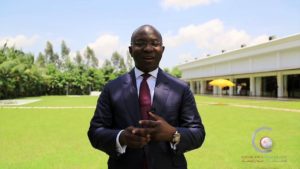 Head of the partners of the Coalition of African Small and Medium Enterprises (SMEs), Didier Acouetey mobilized more than 40 million US dollars (USD), or nearly 27 billion FCFA, to support SMEs in Africa, during of the 7th edition of Africa SME Champions Forum held in October 2022 in Uganda. The initiative co-organized by the Arab Bank for Economic Development in Africa (BADEA) and supported by AfricSearch, brought together more than 400 of the best African SMEs, institutional financing organizations, venture capitalists, angel investors and creators of ecosystems. In addition to his commitment to SMEs, Didier Acouetey is the boss of AfricSearch, a recruitment company that has placed many executives from the diaspora and the continent in strategic positions.
Seynabou Dia Sall, Global Mind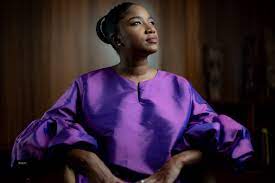 A graduate in business and organization management and a specialist in institutional communication, Seynabou DIA Sall founded Global Mind Consulting ten years ago, a consulting firm specializing in public relations and strategic support. From its offices in Gabon and Senegal, it supports economic and institutional actors, in Africa and internationally, in their positioning strategy, the definition of their messages and the enhancement of their image, in order to multiply the resonance and the impact of their actions. Among the actors of the ecosystem that she supports, we find major international groups, public institutions, companies and startups, foundations and associations, public figures… Her credo, change the narrative of Africa.
Aziz Daki, 360.ma/ 360 Afrique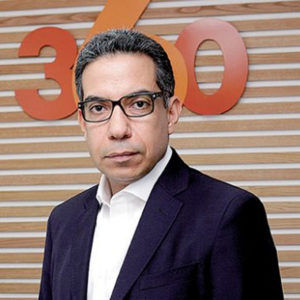 University, author of a doctoral thesis on the art criticism of Michel Leiris, Aziz Daki is the promoter of the online media 360.ma made up of a technical and editorial team in Casablanca and a vast network of correspondents in Africa. West and Center. An outstanding art critic, Aziz Daki hosted literary and cultural chronicles in the daily newspaperAujourd'hui Le Maroc, which have remained sources of reference to this day. Curator, former artistic director of the Mawazine festival, Aziz Daki is one of the most influential Moroccan editorialists.
Terhas Berhe, Brand Comms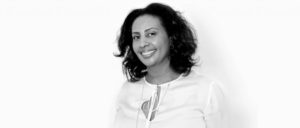 Born in Asmara (Eritrea), Terhas Berhe immigrated to Canada in 1988 with her high school diploma. Nine years later, he immigrated to the United Kingdom where she worked in communication strategies involving Africa. In 2003, he founded BrandComms specializing in African companies in the process of regional and international expansion by helping them develop iconic brands. Its client portfolio includes Ecobank, Afreximbank, Africa Finance Corporation, Africa Trade Insurance, Vista Bank, Nedbank, Ladol, Genesis Energy, Batonga, Cosmos, Wari, W8, Royal Air Maroc, Bank of Industry, Continental Re and GSK , in addition to some Fintech. A global communications agency, BrandComms employs 58 people in 6 locations including London, Abidjan, Accra, Cairo, Kigali and Lagos. With 25 years of experience in marketing and finance, Terhas Berhe, holder of a master's degree in Public Communication and Public Relations, has been honored on numerous occasions.
Coumba Dioukhane, communication expert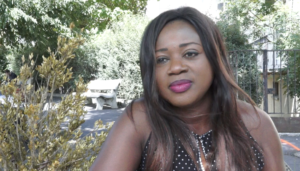 Coumba Dioukhane is an African from the very influential diaspora in France and Africa. Member of the party of she was adviser to the Ministry of European Affairs at the Quai d'Orsay in France and former adviser to the Minister of Agriculture. In Africa, Coumba supports the institutional communication of large groups. Coumba Dioukhane holds a master's degree in Applied Foreign Languages ​​(LEA).
Nicole Sulu, Makutano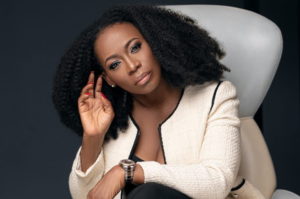 Nicole Sulu Tshiyoyo, 48, trained in business management in Belgium and in speech therapy at the Institut libre Marie Haps, took charge of the Nganda Hospital and Radiotherapy Center in 2001. In 2012, she took over the management of Sultani Hotel. Two years later, she founded the Makutano business network, a network of more than 600 businessmen and one of the only think tanks in the Democratic Republic of Congo. Beyond the feat of regularly bringing together, for 8 years, leaders from the public and private sectors around sectoral themes or specific business issues, Makutano brings together African and international investors and CEOs each year at the International Business Forum Makutano. Nicole Sulu was able to bring together the new generation Congolese economic elite, determined to change the situation. Nicole Sulu Tshiyoyo is one of the most influential people in Africa through the network.
Youssou Ndour, GFM group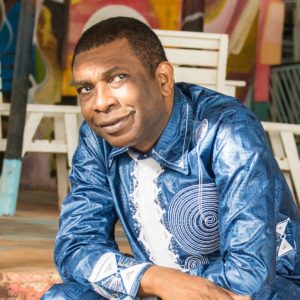 First in the hit parade of Senegalese music for at least four decades and leader of the private press in Senegal with his group GFM (printed press, radio and television), Youssou Ndour continues to develop his company by launching a factory in October 2022. printing and packaging, Impack & Safa Group in Diamniado. The work inaugurated on October 28 in the presence of President Macky Sall confirms Youssou Ndour in his position as Senegal's leading employer in the media and communication sector. The project will generate 150 direct jobs. If the amount of the investment has not been disclosed, its technical characteristics are known. The factory has a printing capacity of 40,000 sheets per hour and packaging with an average production of 35,000 boxes per hour.
Marc Adissou, New World TV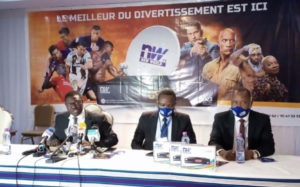 In March 2021, New World TV (NWT) made a remarkable entry into the small world of sports event broadcasters by acquiring, for around 15 million euros, the broadcasting rights in French-speaking Africa for the 2022 World Cup in Qatar. . The Togolese media group, publisher of 12 channels (information, sport, educational, cultural, entertainment, etc.), and also a satellite television operator, was founded by Marc Adissou, CEO and main shareholder since 2016 of SKA Telecom, main partner NWT technique.
Publishing Director of Kapital Afrik. In the African economic press for 17 years, Adama Wade had to work in Morocco in several editors. Captain at the Long Course of the Merchant Navy and holder of a Masters in Organizational Communication, Adama Wade has published an essay, "The Myth of Tarzan", which describes the geopolitical complex of Africa.