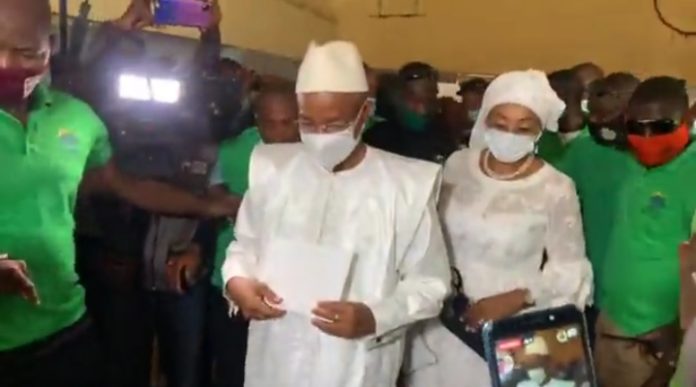 "Ladies and Gentlemen of the national and international press, despite the numerous frauds which marred yesterday's presidential elections in the Republic of Guinea, I came out victorious in the first round. I thank the members and supporters of the Alliance who accompanied me in this election as well as the entire people of Guinea for the confidence placed in me ".
It is with these words that Cellou Dalein Diallo, the president of the UFDG, has just proclaimed his victory following the presidential election on Sunday from his party headquarters.
The only body empowered to announce the results, the Independent National Electoral Commission (CENI) has not yet made a decision.
Financial Afrik se propose de délivrer l'information financière stratégique aux cadres et dirigeants, à travers une newsletter quotidienne et un site web qui couvre toute la finance africaine.