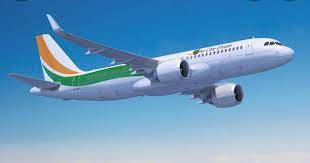 As revealed exclusively by Financial Afrik, an Air Côte d'Ivoire aircraft was immobilized on the tarmac at Bamako airport in response to the Oumar Diawara -BNI Gestion affair on the front page of our last issue.
For an hour and 15 minutes, negotiations went well to free the aircraft, an Airbus, from the precautionary seizure made by the counsel of businessman Oumar Diawara in execution of a judgment recently rendered by the Court. Justice of ECOWAS.
In its argument against the precautionary seizure, Côte d'Ivoire considers that the company that owns the aircraft, Air Côte d'Ivoire, is not the exclusive property of the State, which in fact only owns 57 of it. % alongside Air France, technical partner and strategic shareholder. It should be remembered that in the BNI Gestion case, the Ivorian jurisdiction through the judicial agent of the treasury did not hesitate to move the company from private to public status without evidence in order to cancel Diawara's arguments.
If in international jurisdictions, protective seizure is a matter for commercial courts, in
In the present case, negotiations took place at the summit against a judgment handed down in first and last resort with the authority of res judicata by an ECOWAS court and subsequent proceedings.
The junta was seized directly by the Ivorian authorities. Abidjan, which has undertaken to settle the dispute before Thursday, is now trying to override the diplomatic compromise reached by accelerating the criminal proceedings against businessman Oumar Diawara to condemn him on acts and orders declared void by the Court of Justice of ECOWAS. Which court, through its judgment rendered in first and last resort, had disowned Ivorian justice. This was against the Congolese-Malian businessman.
Moreover, the happy outcome of Bamako does not evacuate other seizures in the ECOWAS and CEMAC zones. If 14 ministers intervened to relaunch the aircraft immobilized in Bamako, how many will they do so in the days to come?