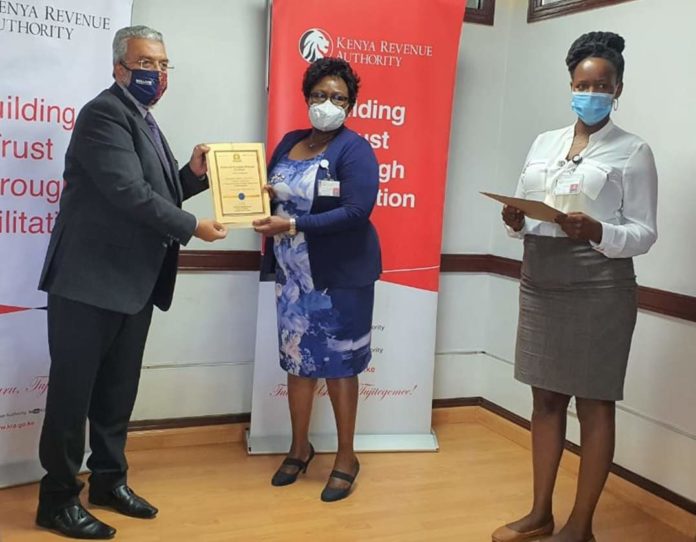 Bolloré Transport & Logistics has been recertified as a Regional Authorized Economic Operator (AEO) in East Africa.
The certification, which covers Kenya, Uganda, Rwanda, Burundi and Tanzania, recognizes Bolloré Transport & Logistics as a secure and reliable trade partner and offers the benefit of expedited clearance procedures through pre-arrival clearance, reduced physical inspection and priority service channels among other benefits.
"As a global logistics player operating in East Africa, the AEO certification allows us to extend the privilege of fast-tracked cargo handling to the numerous importers and exporters in our client base. It is a boost to efficiency in the regional supply chain" said Jason Reynard – Bolloré Transport & Logistics Regional CEO for East Africa.
The AEO program is a global initiative of the World Customs Organization (WCO) which aims to enhance safety and security in international trade by empowering traders to strive for the exclusive 'AEO Status' by ensuring high levels of compliance to customs regulations. Bolloré Transport & Logistics in Kenya was first certified in 2018.
About Bolloré Transport & Logistics in Kenya
Bolloré Transport & Logistics is a key player in transport and logistics in East Africa. The company relies on its network and expertise in managing corridors to the hinterland to ensure end-to-end transport of goods to the most remote areas. Bolloré Transport & Logistics in Kenya is present in the country's main cities with subsidiaries in Nairobi, Mombasa, Kisumu, Malaba, Busia, Lokichoggio, Namanga and Eldoret. In particular, the company offers value-added warehousing solutions and dedicated services for soft commodities. Thanks to this unique network of agencies and the quality of involvement of its teams in the field, Bolloré Transport & Logistics in Kenya works with his client to build multimodal transport solutions (including road transport) for the mining, oil, gas, telecommunications, humanitarian aid and energy sectors.
Financial Afrik se propose de délivrer l'information financière stratégique aux cadres et dirigeants, à travers une newsletter quotidienne et un site web qui couvre toute la finance africaine.