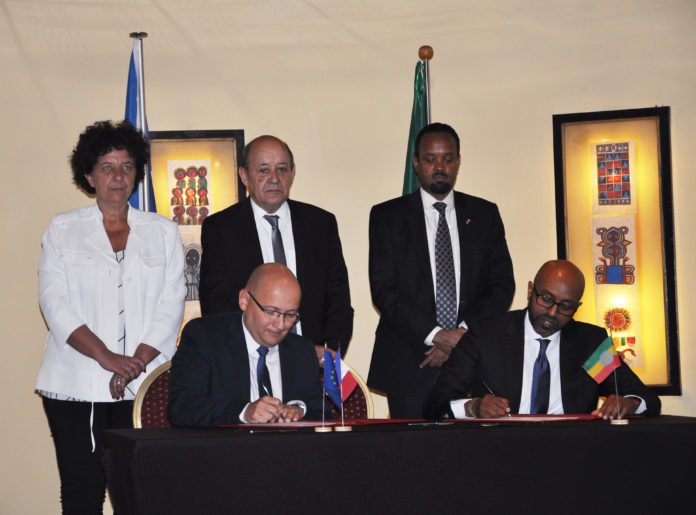 On Wednesday, March 13, 2019, Bolloré Transport & Logistics signed with CLS Logistics, its partner for over 11 years, a memorandum of understanding to create a joint venture.
The signing took place in Addis Ababa in the presence of Jean-Yves Le Drian, Minister for Europe and Foreign Affairs. Bolloré Transport & Logistics and CLS, which already provide transit and logistics services in Ethiopia, offer customers services that meet the highest international standards.
More generally, they aim to improve the supply chain of the country's strategic sectors, such as textiles, coffee, industrial projects and infrastructure, following the opening of the logistics sector in Ethiopia.
Financial Afrik se propose de délivrer l'information financière stratégique aux cadres et dirigeants, à travers une newsletter quotidienne et un site web qui couvre toute la finance africaine.