Ifrane (Marocco): Ifrane Forum 2023 "Building African economic champions
195
195 people viewed this event.
Ifrane Forum, the African Trade and Investment Summit, is holding another edition from 6 to 8 December in Ifrane under the theme: "Building African economic champions". This event will continue the reflection and action already underway on the issues and challenges of Africa's economic and social transformation.
This year's event will showcase companies that are performing well both regionally and internationally, and leaders who have successfully taken up the challenge of building regional economic giants, operating in vital economic sectors such as industry, agriculture, construction and public works, health, trade, infrastructure and technology.
Khadija Idrissi Janati, President of the Forum, said: "Ifrane Forum 2023 will be an opportunity to showcase African entrepreneurs who are on the right track to changing the continent's economic destiny and inspiring African youth for a sustainable development of Africa". She continued: "It's high time for Africa to make a paradigm shift in its development strategy by focusing on a more active participation of the private sector. Better support and greater recognition for the continent's men and women entrepreneurs is long overdue, to ensure a more prosperous and equitable Africa for future generations".
Over the three days of the forum, the challenges of Africa's economic and social transformation will be addressed on the basis of the experiences of these entrepreneurs. The speakers will attempt to answer a number of questions, including: What are the challenges and issues facing the African private sector? Can African businesses rise to the dual challenge of wealth creation and job creation? How can the African private sector seize the continent's natural and demographic opportunities?
The discussions will also provide an opportunity to understand the continent's responsibilities and the mechanisms that need to be put in place to encourage the development of continental champions: major African companies that are actively involved in the development of their home countries and the continent as a whole.
More than 200 participants from 25 African countries and the Diaspora are expected to attend this 2023 event, in addition to some forty guest speakers and fifteen start-ups.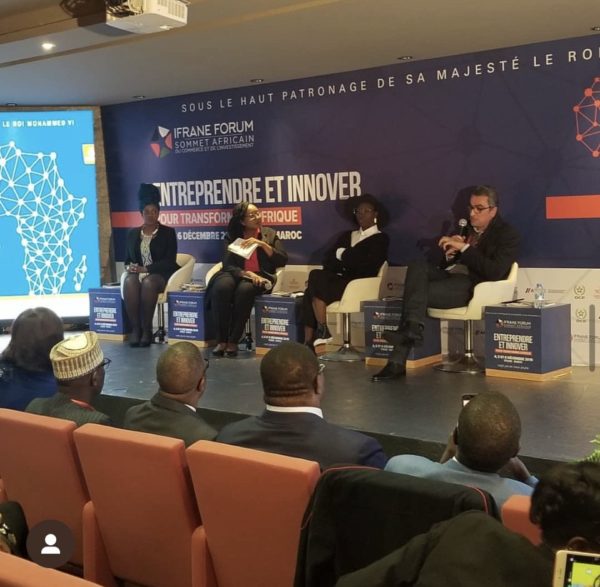 About Ifrane Forum:
The African Trade and Investment Summit, Ifrane Forum is a unique platform for pan-African meetings and reflection on the development of trade and investment in Africa.
Born of the conviction that the development of South-South cooperation depends first and foremost on a thorough understanding of the potential of each of Africa's economies and the creation of trust between the continent's operators, Ifrane Forum aims to be a forum for exchange, debate and the sharing of experience, with the ultimate goal of contributing to the continent's economic growth and the fulfilment of its citizens.
Through conferences, workshops and BtoB meetings, Ifrane Forum offers a host of opportunities for participants to expand their professional networks, identify new partners and forge lasting relationships.