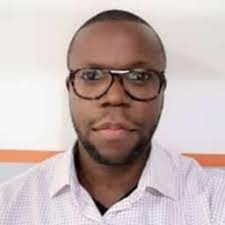 Betastore, a tech-enabled B2B retail platform helping small retailers source inventory and access financing, today announced the closing of a $2.5 million Pre-Series A round which saw investment from 500 Global, VestedWorld, and Loyal VC. Betastore plans to deploy this funding to continue its expansion across West and Central Africa. 
Founded in 2020, Betastore serves over 1.5 million small retailers that sell a combined $22 billion worth of merchandise in Nigeria annually. The company optimizes the procurement, financing, and delivery of a wide range of FMCG goods to these vendors via its tech-enabled platform, saving vendors time and money. With Betastore, small retailers can evaluate the pricing and availability of products in their local area and instantly place orders. Betastore then facilitates delivery within 24 hours.
The company has integrated and unified the informal supply chain infrastructure allowing it to scale rapidly without the need to manage its own warehouses or delivery fleet. Building on its successful launches in Ivory Coast and Senegal, BetaStore is leveraging its asset-light model to reach the milestone of servicing small retailers in 100 cities across Nigeria, Ivory Coast, and Senegal by the end of 2022. In the last 12 months, Betastore's merchant customer base has grown 10x and its revenue has grown 12x.
Steve Dakayi-Kamga, Co-founder and CEO, previously held senior roles in operations, warehousing, and commercial planning at Jumia Group. Co-founder Leo-Armel Tchoudjang held executive and leadership roles within the IFC-backed AccessHolding AG network in Africa. Leveraging its experience in scaling products in Africa, Betastore's multilingual team is based in offices across Nigeria, Senegal, and Ivory Coast, giving the company a first-mover foothold in these key markets.
"We are thrilled to have secured support from this diverse and distinguished group of institutional investors. Our team's experience in retail expansion, our foothold in
Francophone Africa, and our merchant-validated platform give us great confidence about our future growth. Betastore is building new infrastructures to grow Africa's key small-scale merchant sector while modernizing supply chains. We look forward to expanding with the support of our investors into new markets including Ghana, Democratic Republic of Congo, and Cameroon by the end of 2022."
"We believe Betastore's talented team is creating market efficiencies that have the potential to boost the growth of Africa's retailers. With Betastore, merchants can get greater transparency into wholesaler inventories and price points. 500 Global is excited to support Betastore as it expands across Nigeria and into Francophone West Africa and beyond," said Amit Bhatti, Principal at 500 Global.
Lavanya Anand, Principal at VestedWorld added, "Based on our observations in other emerging markets, we're very bullish on the digitization of the B2B retail sector. Steve and Leo, Betastore's Co-Founders, bring the perfect mix of operations, technology, and finance expertise to execute on our shared mission to empower the millions of FMCG retailers across Africa to operate more efficiently and grow their businesses."
Kamal Hassan, Managing Partner at Loyal VC added, "Betastore's ability to grow and deliver, month after month, challenge after challenge, has caused them to quickly rise to the top and move through stage after stage of our competitive funding process, causing us to lead or join round after round. Many people make big promises. Steve and Leo just deliver."
Kapital Afrik intends to deliver strategic financial information to executives and managers, through a daily newsletter and a website that covers all African finance.