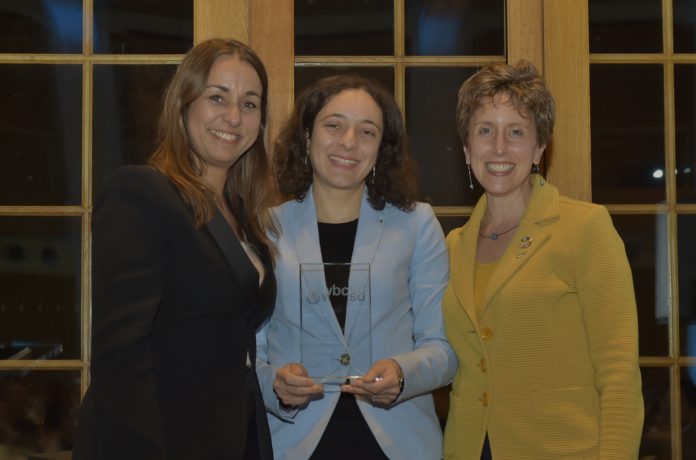 OCP Group, a leader in the global phosphate fertilizer market, has been awarded two prizes, recognizing its female leadership, as part of the WBCSD "2021 Leading Women Awards". WBCSD (World Business Council for Sustainable Development) is an international association of more than 200 forward-thinking multinationals aiming to promote sustainable development and working toward the achievement of the United Nations Sustainable Development Goals (SDGs). OCP Group has been a member of the association since 2019. 
The awards were presented to the winners this Wednesday, April 6, 2022, during an event held in Montreux (Switzerland) that gathered delegates from WBCSD member companies. The Excellence Award was presented to Ms. Hanane Mourchid, Director of Sustainability & Green Industrial Development. The Award for Exemplary Leadership during COVID-19 was granted to three laureates representing companies from all over the world, including Ms. Hassina Moukhariq, International Portfolio Lead at the OCP Foundation.
The Leading Women Awards highlight the leadership of women in WBCSD member companies who are working to contribute to a net-zero, sustainable, and equitable future. The awards are part of the WBCSD's contribution to Goal 5 of the United Nations Sustainable Development Goals, which aims to achieve gender equality and empower all women and girls by 2030.
The Excellence Award recognizes women leaders for their sustained and outstanding contributions to advancing sustainability in their companies. The Exemplary Leadership Award recognizes corporate women from around the world who have led with passion and impact during the COVID-19 crisis. A total of 59 nominations were issued for these two awards. A selection committee made up of representatives from WBCSD member companies around the world had the difficult task of choosing between the nominees.
The Leading Women Awards not only serve as public recognition of the achievements and contributions of the individual winners but also offer a scholarship to join the WBCSD's LEAP program, a training program to support them in taking on leadership positions in their companies and ensuring sustainability is integrated into both their leadership and corporate strategy.
Kapital Afrik intends to deliver strategic financial information to executives and managers, through a daily newsletter and a website that covers all African finance.