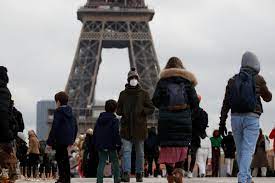 Experts from IHU Méditerranée Infection in Marseille, a facility run by Professor Didier Raoult, announced the discovery of a new variant of the coronavirus in early December in the south of France.
According to media sources, twelve people were infected with this variant, tentatively called B.1.640.2. All tested positive in the same region and their tests showed an atypical combination, it is specified. Patient zero has returned from a trip to Cameroon, experts say.
This new variant is currently under review. And is expected to join the coronavirus family, if confirmed.