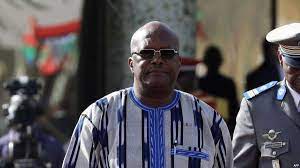 The Burkinabè government is mobilizing its partners to finance the second National Economic and Social Development Plan (PNDES-II) 2021-2025. An international conference is planned for this purpose on December 2 and 3, 2021 in Brussels (Belgium), with the World Bank as the leader of the technical and financial partners.
This meeting, said a press release, will bring together Burkina Faso's multi and bilateral partners as well as private investors. The proceedings will be launched by President Roch Marc Christian Kaboré with an opening speech. Prime Minister Christophe Joseph Marie Dabiré will lead the rest of the work, accompanied by a delegation of members of the government, the same source said.
As a reminder, the overall cost of the PNDES-II is estimated at 19,030.7 billion CFA francs, or nearly 29 billion euros. To be financed up to 63% from own resources and 9% from external resources on the basis of agreements already concluded with development partners. Hence an additional financing need corresponding to 28% of the total cost of the plan, the completion rate of the first edition (PNDES 2016-2020) of around 73% with a growth of 5.3% of GDP over the period considered. .