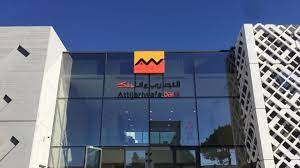 Attijariwafa Bank's results are up with net income group share (RNPG) up 44.5% over the first nine months of 2021. The RNPG thus rose to 3.8 billion dirhams ($ 411 million), compared to the same period of 2020.
According to the financial results of the Moroccan banking group at September 30, 2021, the consolidated net income increased by 42.1% to reach 4.6 billion dirhams (498 million dollars) during the period under review.
Operating income increased by 36.1% to 7.1 billion dirhams (769 million dollars), thanks to increased cost control (+ 1.4%) and gradual normalization the cost of risk (-38.1%).
Net banking income grew by 1.4% (+ 2.4% at constant exchange rates), reaching 18.4 billion dirhams (1.4 billion dollars). This development benefited in particular from the increase in the contribution to the consolidated NBI of the Bank in Morocco, Europe and Tangier offshore (+ 6.6%), International Retail Banking (+ 4.9% 1) and Specialized Financing Subsidiaries (+ 3.6%).
journaliste économique, titulaire d'un Master II en Communication et Journalisme de l'Institut Supérieur des Sciences de l'Information et de la Communication de Dakar (ISSIC). Grande amatrice de lecture et de musique. Féministe dans l'âme et passionnée de mode.