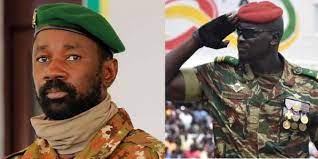 Already heavily sanctioned by the Economic Community of West African States (ECOWAS),
Mali is now on the blacklist of the European Union, its main donor. The Europe of 27 blames the Malian transition for its deal with the Russian paramilitary company Wagner.
On September 20, the head of European diplomacy, Josep Borrell, warned Mali that the involvement of the Russian group Wagner would seriously affect relations between Bamako and the European Union. And as if European pressure was not enough, US Secretary of State Antony Blinken on Saturday warned the Russian group of mercenaries Wagner against interference in Mali, calling for a rapid transition to civilian power in this country plagued by violence.
As a reminder, the West African States (ECOWAS) imposed on November 7 individual sanctions on the members of the junta in Mali because of the delay in the organization of the elections which should consecrate the return of power to the civilians after the double putsh of August 2020 and May 2021.