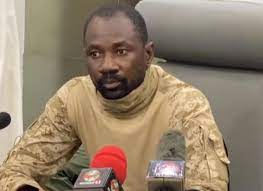 This Sunday, November 7, in Accra (Ghana), an extraordinary ECOWAS summit was held on the evolution of political situations in Guinea and Mali. At the end of the work, the conference of heads of state decided to tighten individual sanctions against the Malian transitional authorities and subsequently set resolutions.
There were long discussions on Mali in Accra, according to Jean-Claude Kassi Brou, the president of the ECOWAS Commission. Two observations were made. First, the security situation has deteriorated. And we must help Mali on this point, he said.
Second, regarding the electoral process, the Malian government formally informed the regional organization of its inability to hold the elections on schedule. For its part, the ECOWAS considered that it was absolutely necessary to maintain the date of February 27, 2022, since it was retained by the authors of the coup d'etat in Bamako.
The decision was therefore taken to sanction without delay: "all the transitional authorities are affected by the sanctions which will come into effect immediately". There is a travel ban, financial assets and this will also affect, according to ECOWAS, their families via other details.
In addition, ECOWAS condemned the expulsion of its permanent representative in Bamako in this critical context, and calls on the transitional authorities to maintain the spirit of dialogue and collaboration with the Commission to ensure a successful transition.