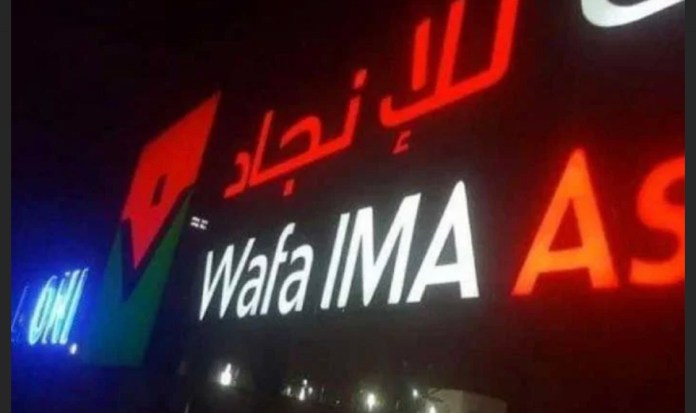 The Regional Insurance Control Commission, regulator of the insurance sector of the Inter-African Conference of Insurance Markets (CIMA), has granted assistance reinsurance approval to the branch of Wafa IMA Assistance based in Abidjan in Côte d ' Ivory. Wafa IMA Assistance Abidjan will thus be able to offer its capacities, its know-how and that of its large network of service providers in the 14 insurance markets of the CIMA.
Initially, Wafa IMA Assistance plans to start its activities in 4 CIMA countries: Côte d'Ivoire, Cameroon, Senegal and Mali. In these markets, the start-up offer will revolve around:
• A range of products intended to support the immigrant banking initiatives of Attijariwafa Bank subsidiaries operating in these host economies (repatriation of bodies, premature return, travel assistance, etc.),
• A range of products intended to support the developments of Wafa Assurance's Ivorian, Cameroonian and Senegalese subsidiaries in health, automotive and property damage.
• A range of products intended to address the needs of populations in terms of medical assistance, travel assistance, automobile assistance, etc.
Wafa IMA Assistance is an assistance and reinsurance assistance company based in Casablanca. Born 10 years ago from the desire of three large groups, Inter Mutuelles Assistance (IMA), Attijariwafa Bank and Wafa Assurance to combine their expertise and distribution strengths, Wafa IMA Assistance quickly established itself as a leader in its businesses in Morocco by putting the quality of service at the heart of its project. Wafa IMA Assistance customers thus benefit from the proximity, advice and guidance provided by the expert teams of Attijariwafa Bank and Wafa Assurance and from the know-how of the European leader in assistance, Inter Mutuelles Assistance. IMA, a subsidiary of large French mutuals (MAIF, MACIF, MATMUT, etc.), has a network of more than 55,000 service providers around the world, specializing in medical, funeral, technical and every year more than 3 million assistance operations around the world.
Wafa IMA Assistance after 10 years of strong growth in the Moroccan market initiates its regional development through the establishment of a reinsurance branch in Côte d'Ivoire giving it the possibility to address assistance needs in the 14 countries of the CIMA zone while focusing the start of its operations on the Ivorian, Cameroonian, Senegalese and Malian markets. Wafa IMA Assistance aims to continue its regional development in Africa to support the development of its shareholders and to seize the opportunities offered by the strong and ever-growing assistance needs in Africa.