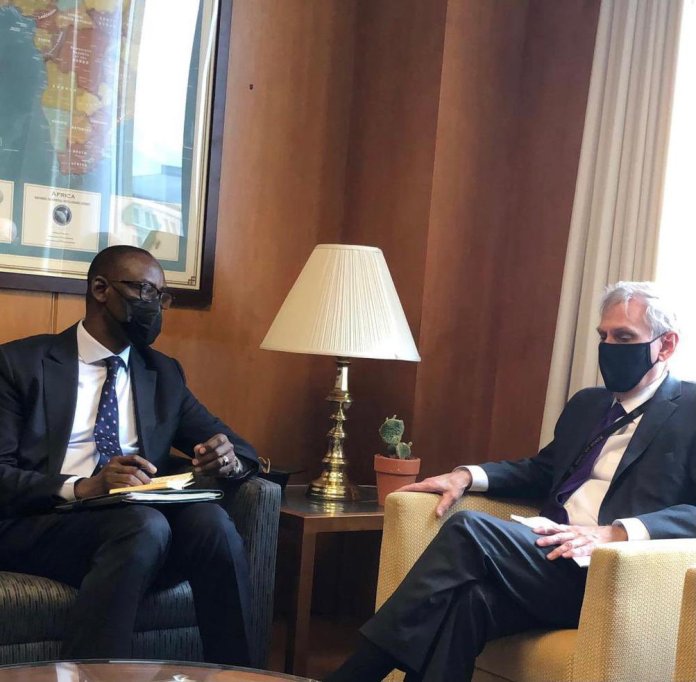 For several weeks, the United States blocked Mali's acquisition of a Casa-branded military aircraft. According to security sources, the blockage is linked to allegations of the use of child soldiers by GATIA, an armed group signatory to the Agreement for Peace and Reconciliation resulting from the Algiers process. But according to the Malian Minister of Foreign Affairs and International Cooperation, Abdoulaye Diop, the acquisition of this aircraft will facilitate the transport of troops in areas of difficult access, and will support Mali in humanitarian interventions especially with a workforce of nearly 50,000 people.
The Minister carried out, from August 16 to 20, 2021, a mission to the United States of America to seek the support of the American authorities to face the challenges facing Mali, in particular the strengthening of the operational capacity of the Armed Forces. defense and security. During this visit, the head of Malian diplomacy met with several officials of the Biden administration including the Deputy Secretary of State for African Affairs at the Department of State, the Deputy Assistant Secretary of Defense for African Affairs, the Acting Deputy Administrator for Africa of the United States Agency for International Development (USAID), the Director of African Affairs of the National Security Council at the White House, and the Chairman of the Subcommittee Africa and the Senate Global Health Policy.
In addition, Minister Diop underlined the need to strengthen the operational capacity of the Armed Forces of Defense and Security of Mali by lifting the blockage on the export license of the aircraft, CASA C-295 whose transponder is d. American origin.
Note that the Malian Minister of Foreign Affairs and International Cooperation emphasized the usefulness of this aircraft for Mali. As a reminder, the first Casa brand aircraft which was acquired a few years ago enabled several humanitarian interventions in difficult access areas between 2016 and 2020, 75% of which were civilians and logistics during the elections.