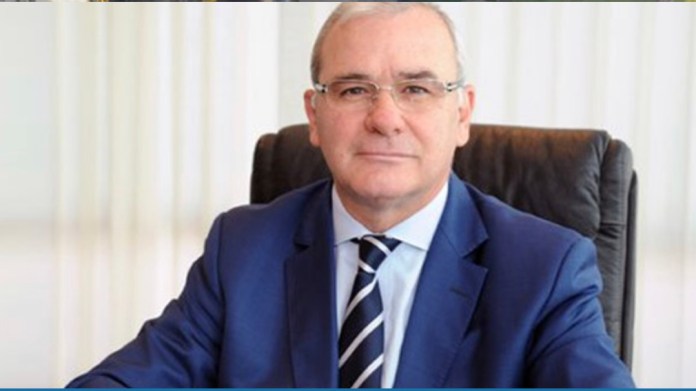 The Pan-African industrial group Eranove, a major player in the management of public services and the production of electricity and drinking water in Africa, has just increased its capital. This is a major turning point for this group, which is increasingly present in basic infrastructure (water and energy) and the financial sector.
The capital increase was subscribed by the new company ECP Power & Water Holding, carried by its historical shareholder Emerging Capital Partners (ECP), AP Moller Capital, fund manager specializing in the infrastructure sector and developing markets, DEG and IFU, German and Danish development finance institutions dedicated to the private sector in developing countries.
The amount of this first transaction is 40 million euros. Other capital increases may take place later to finance the pipeline of Eranove projects estimated at 1,000 MW in Côte d'Ivoire, Togo, Gabon and the DRC. Ultimately, the pan-African industrial group could raise up to 250 million euros.
The creation of ECP Power & Water Holding and the capital increase confirm the strength of Eranove's economic model. This operation constitutes a growth lever to finance and accelerate the Pan-African development of the committed Pan-African Group, indicates the management press release, issued on August 9, 2021, "for better access to water, sanitation and electricity with sustainable and responsible services to meet the challenges of climate transition and Africa's economic development ".
Led by Marc Albérola, Managing Director (photo) ?, the pan-African industrial group Eranove has been present in Côte d'Ivoire for several decades (SODECI, CIE, CIPREL, Awale, Smart Energy), in Senegal since 1996 (SDE, sold to Suez in January 2020) and is developing new projects in Mali, Togo, Gabon, Madagascar, Côte d'Ivoire, Benin, Senegal and the Democratic Republic of Congo.
With a turnover of 615 million euros, 306 million m3 of drinking water produced, an exploited electricity production capacity of 1,250 MW and 1,000 MW in development, the Group employs more than 7,800 people in the service of 2.9 million customers for electricity and 1.4 million for water (2020 figures). A "responsible player", the Group claims to be committed through its subsidiaries to all CSR issues (Corporate Social Responsibility) and to ISO 9001 quality, ISO 45001 safety and ISO 140001 environment certifications.
Publishing Director of Kapital Afrik. In the African economic press for 17 years, Adama Wade had to work in Morocco in several editors. Captain at the Long Course of the Merchant Navy and holder of a Masters in Organizational Communication, Adama Wade has published an essay, "The Myth of Tarzan", which describes the geopolitical complex of Africa.