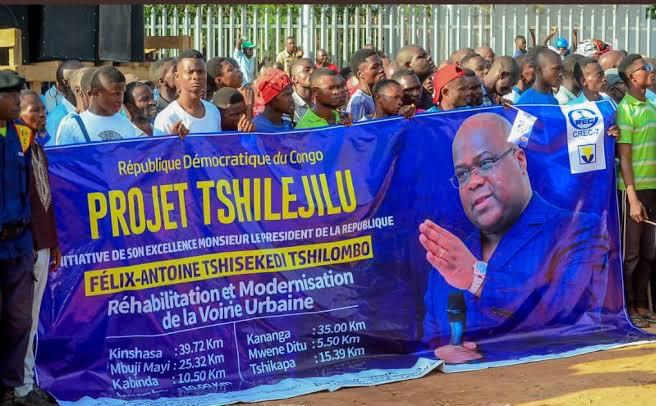 Suspicions of embezzlement of 13 million USD weigh on the "Tshilejelu" project launched by President Félix Tshisekedi on March 17, 2021, consisting in rehabilitating and modernizing the roads in the cities of Kinshasa (39.72 km), Mbuji Mayi (25 , 32 km), Kabinda (10.5 km), Lusambo (10 km), Kananga (35 km), Mweneditu (5.5 km) and Tshikapa (15.39 km), as well as the Espace Grand Kasaï (101 , 77 km).
For the time being, the level of physical execution of this project visibly contrasts with the financial execution, denounces a recent report from the mission of the General Inspectorate of Finance (IGF) to the National Road Maintenance Fund (FONER). concerning a payment as a bond of USD 7 million to the benefit of the United Bank of Africa (UBA) in connection with the financing of this project.
This deposit corresponds to a release of 13 million USD for the benefit of the Roads and Drainage Office (OVD) and the Chinese company CREC-7 for the work planned as part of the Tshilejelu project, underlines the IGF in its correspondence addressed to the general director of FONER. Also, "to avoid any inconvenience", it suspends, until further notice, the approval of payment in favor of this project until the Office des Voiries et Drainage (OVD) and the Technical Control Office (BTC) , can shed possible light on this situation.
The total cost of the contract, as concluded on September 23, 2020, is estimated at USD 138 million. The financial arrangement was carried out with the assistance of the bank UBA which facilitated the obtaining of a line of credit within the framework of the Public Private Partnership (PPP). The duration of the works is 28 months for Kinshasa and 36 months for the Espace Grand Kasaï.