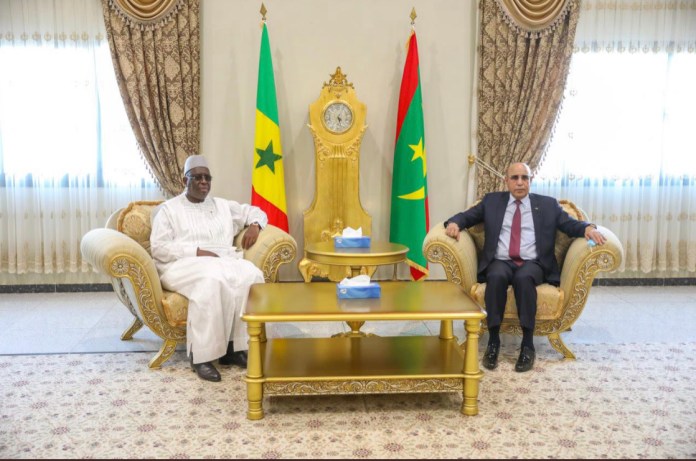 The visit of Senegalese President Macky Sall, on July 12 and 13, 2021, in Nouakchott where he will be received by his counterpart Mohamed Cheikh Ould Ghazouani will have as main themes gas and fishing.
The two countries share the Great Turtle Ahmeyim field, the largest deposit in West Africa. Partners BP and Kosmos have issued some warning signs that the investment cost of the project will be 30% over budget. This overrun is due to administrative delays and non-compliance with certain exemptions appearing in the agreement between the parties. The meeting in Nouakchott is more than decisive for the future of this very advanced project in terms of investments.
On the sidelines of their meeting, the two heads of state will have a videoconference session with the CEOs of BP and Kosmos.
Beyond gas, it will also be a question of the fishing agreement between the two countries. The fishermen of Saint-Louis who traditionally operate in Mauritanian waters expect real results and real agreements from this visit.
The Senegalese president, a disciple of a Sufi brotherhood of Sunni Islam, will make a whirlwind visit to a village of saints a few kilometers from Nouakchott.