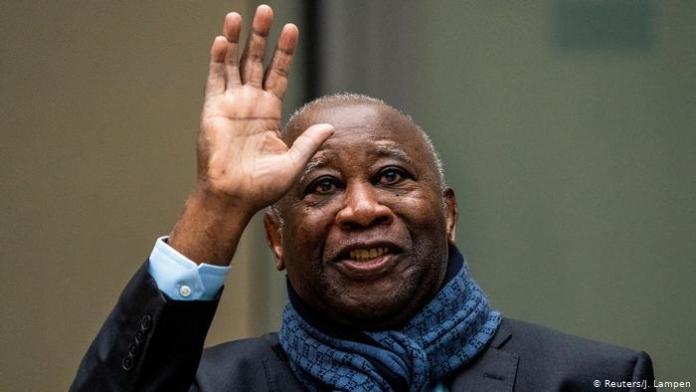 Laurent Gbagbo flew on June 17 from Brussels on Brussels Airlines flight SN 299, from which he made a "return to his native country" after ten years of absence. He is accompanied by his second wife Nadiana Bamba known as "Nady" as well as his unwavering lawyer Habiba Touré. For several months, the latter has been busy organizing this trip. In particular, she managed the granting of the passport to the former Ivorian president when the Alassane Ouattara regime had long been reluctant to grant it to her.
Arrested in April 2011 at the end of the troubled presidential election against Alassane Ouattara followed by a long politico-military crisis, Laurent Gbagbo had been transferred to the International Criminal Court (ICC) before which he had to answer for crimes against humanity. He was acquitted at first instance in 2019. A decision confirmed on appeal, last April.
The former head of state is expected to land at Félix Houphouët-Boigny International Airport in Abidjan around 6 p.m. local time. He is expected by thousands of supporters. The latter gathered along the streets to be used by the vehicle made available to the founder of the Ivorian Popular Front (FPI). An imposing police force has been set up in the economic capital to prevent any overflow. Tear gas was used in the morning to disperse groups in the popular district of Yopougon, electoral stronghold and political base of Laurent Gbagbo.
This return comes after long weeks of negotiations with the regime of Alassane Ouattara anxious to prevent any overflow and to ensure the pacifying will of the former head of state who still has to answer for a sentence of 20 years. in prison dating from November 2019 for the embezzlement of funds from the Central Bank of West African States (Bécéao). The current Ivorian president has given his consent for the return of his former opponent, without however specifying whether he had pardoned him for this latest conviction. In addition to the headquarters of the FPI, Laurent Gbagbo should go as a priority to his native village of Mama (center west) then to Bouzon near Yamoussoukro (center) in order to meditate on the grave of his mother, Marguerite Gado. She died in October 2014, after several years of exile in Ghana, while Laurent Gbagbo was imprisoned in The Hague. He is also expected to worship at the grave of Aboudramane Sangaré, a political fellow traveler and most loyal lieutenant in the FPI, who died in November 2018.