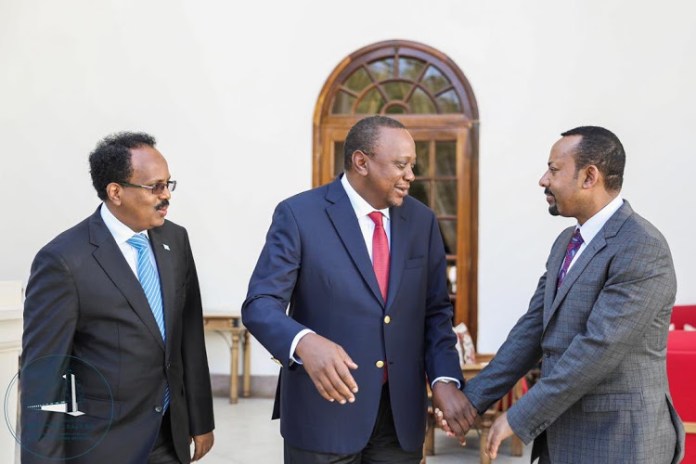 Kenyan President Uhuru Kenyatta and Ethiopian Prime Minister Abiy Ahmed have spared no effort to join telecommunications players in their respective countries in awarding a telecommunications license to Safaricom of Kenya. The Ethiopia Global Partnership consortium, led by Safaricom, will invest more than 864 billion shillings (approximately 8 billion USD) over 10 years, making it the largest foreign direct investment (FDI) in the economy of over 112 million people.
Ethiopia granted a license a month ago to a consortium led by Kenyan Safaricom, a decision that ends the government's monopoly on the strategic telecommunications sector, one of the last in the world to be closed. Because Ethiopia has until the issuance of this new license only one telecom operator.
The upheaval of this potentially lucrative sector – currently controlled by the state-owned Ethio Telecom – is one of the cornerstones of Prime Minister Abiy Ahmed's reform agenda.
The consortium, which also includes Britain's Vodafone and South African Vodacom, has offered $ 850 million for the operating license.
This is a turning point that considers the work of economic diplomacy and the integration policy of the two countries.