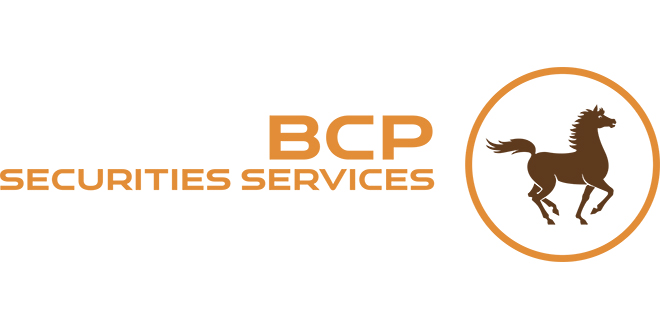 As part of the strategic redeployment of the "Securities" activity of the BCP group, Médiafinance is changing its name and is now called BCP Securities Services (BCP2S). The new name notably reinforces its backing to the BCP group and marks its specialization in all securities-related services ("Securities Services").
This change comes in the continuity of the evolution operated by the BCP group in terms of its brand identity with the aim of supporting its in-depth transformation, initiated in Morocco and internationally.
BCP Securities Services is thus sporting a new logo, incorporating the emblem of the circled horse, marking its membership in the Group and its attachment to its cooperative essence as well as to its fundamental values ​​embodied on a daily basis: Proximity, Citizenship, Innovation and Performance.
BCP Securities Services confirms its status as the first and only Moroccan bank, dedicated to the activity of securities-related services, and operating as a true "One Stop Shop" for its Institutional and Corporate clients, whether in Morocco or in general of the countries where the Group is present.