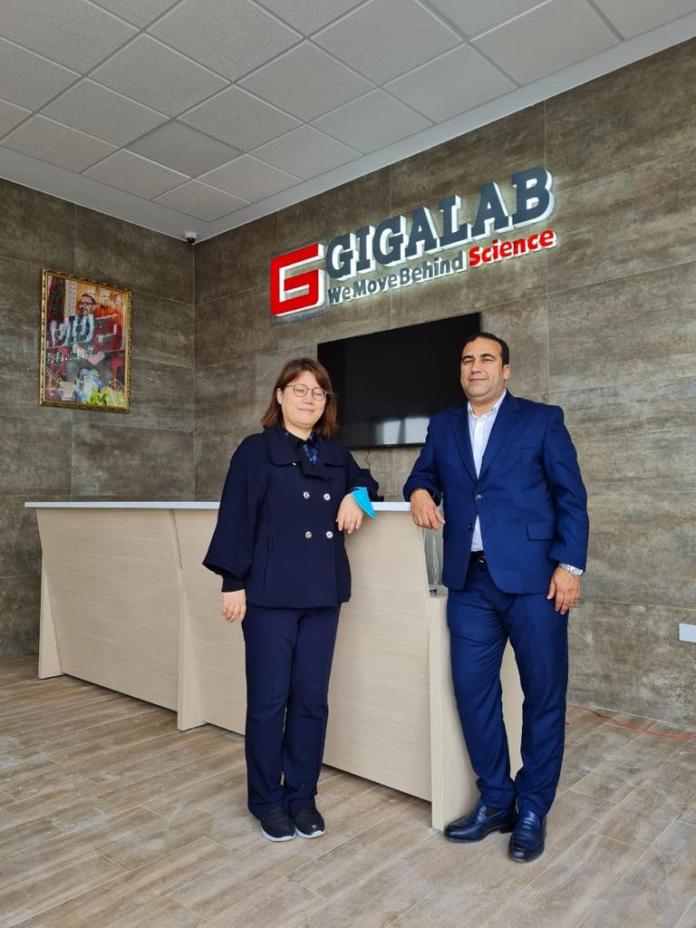 The Gigalab laboratory, one of the leaders in the distribution of equipment and reagents for medical biology in Morocco, launched on Thursday, June 3, the first production unit of Covid-19 Made in Morocco tests.
Created in 2007 by Karim Zaher, an immunologist, a pure product of Moroccan education, Gigalab, in harmony with the orientations of His Majesty King Mohamed VI, aiming to develop innovations and productions allowing Morocco to guarantee its health security, in early 2021, transferred technology to the Korean company PCL Inc., a world leader in the production of tests.
Indeed, this technology transfer and the approval of the Ministry of Health, through the Directorate of Medicines and Pharmacy (DMP), today allow Gigalab to produce in its new industrial unit located in Had Soualem, tests Covid-19, using RT-PCR techniques and rapid immunochromatography tests.
The new production unit covers an area of ​​more than 2,000 m² with a production capacity of 2 million tests per month. These tests, easy to use and low cost, will first meet the needs of the Moroccan market. Gigalab plans from October 2021 to export its surplus production to the sub-Saharan African market and to Europe.
In view of the foregoing, it is appropriate to underline in the vision of the royal health policy which consists in satisfying the social and health coverage of Moroccans, it would be necessary to achieve the establishment of biomedical industries. It is with this in mind that Karim Zaher, the boss of Gigalab, has spared no effort to set up the production unit for Covid-19 tests. The first on the African continent. With its Korean partner, the company is positioning itself as the hub for the production and distribution of Covid-19 tests Made in Morocco, Made in Africa from the Kingdom of Morocco.