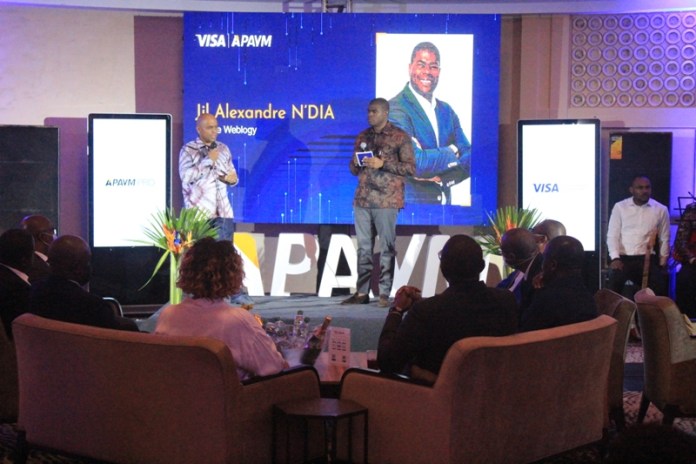 The Ivorian group Weblogy launched on May 28, 2021 in Abidjan, new means of digital payments with its partners Visa, Ecobank and UBA with a view to strengthening financial inclusion which has crossed the 60% mark in Côte d'Ivoire. .
These new payment methods, developed by these players, are Apaym Pro which allows transactions by QR Code, in partnership with Ecobank. By scanning the merchant's QR code with his phone, the customer pays his bill automatically. The other concerns APaym, which allows you to make all types of transactions (withdrawal, reloading) from one Visa bank card to another and the virtual card, for online purchases or on social networks.
"Our goal is to promote accessibility to means of payment, and improve the quality of life of populations by developing efficient hyper-proximity services," explains Weblogy's co-founder, Jil-Alexandre N'Dia. Adding that his group is the only FinTech, currently in Ivory Coast, to use the latest Visa technologies to make payments and payments from one Visa card to another Visa card.
The general manager of Visa Côte d'Ivoire and West Africa, Diaby Ismahlil, said that after 4 years of presence of his entity in Abidjan, the group remains determined to deepen the digital and promote the financial inclusion. He reassures that he is working for the promotion of national champions in Côte d'Ivoire, hence the partnership with Weblogy.
"What interested us with Weblogy was the seriousness in the work. The product is simple and easy to use, which is the heart of what we want to do, "said Ecobank Uemoa Managing Director Paul Harry Aithnard.