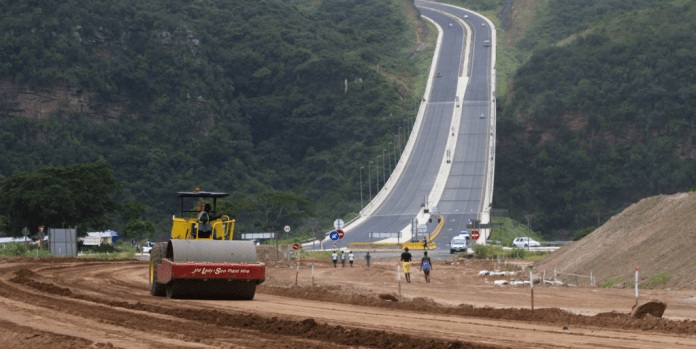 The Democratic Republic of the Congo and Uganda signed two agreements on May 27, 2021 under which they will finance the construction of an interconnection road with 334.5 million USD, in order to strengthen their bilateral trade. Within this overall cost, Uganda's contribution is set at 20% of the total budget.
Ugandan exports to the DRC are generally sugar, rice, beer, wheat flour, cookies, cosmetics, among others. Those from the DRC concern iron, pearls, mineral fuels, wood, charcoal, rubber, etc.
On behalf of their respective countries, Ugandan President Yoweri Museveni and the Congolese delegation made up of Deputy Prime Minister Christophe Lutundula Apala (Foreign Affairs) and Minister of Infrastructure Alexis Gisaro Muvunyi told reporters that their countries hear take full advantage of their geographic proximity by building on their currently cordial diplomatic relationship to intensify bilateral trade.
The convention known as the Intergovernmental Agreement (AGR) on road construction concerns the asphalting of three strategic road axes in the connection of the two countries: Kasindi – Beni (80 km), Beni – Butembo (54 km), Bunagana – Rutshuru – Goma (89 km).