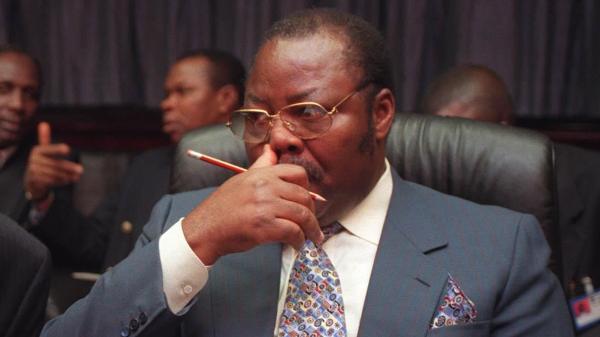 Jusqu'à présent, les affaires de corruption en Afrique concernent encore d'anciens présidents ou ministres généralement arrêtés lorsqu'ils descendent de l'avion à Londres, Paris ou New York. En plus des saisies de biens mal acquis, il y a les gels de comptes alimentés par l'argent de la corruption qui ne revient qu'exceptionnellement et se répercute à la source. Dans ce marché juteux, les ONG jouent un bon rôle dans l'indexation des États africains. Dans le scénario, nous avons toujours minimisé le rôle des multinationales, ces seigneurs altruistes qui financent la société civile, qui la rejette sur eux avec cette exigence respectueuse et vaguement exigeante: «publiez ce que vous payez». En attendant, qu'en est-il des banques qui soutiennent le mouvement des fonds? Qu'en est-il des compagnies pétrolières qui, à cause de la corruption, avez payé des pots-de-vin? Ces zones d'ombre du théâtre de la corruption en Afrique viennent d'être brutalement mises au jour par le Nigéria, qui a traduit JP Morgan Chase devant les tribunaux britanniques, pour avoir transféré 875 millions de dollars en trois versements à un ancien ministre nigérian du pétrole. Loin de nier les faits, la banque estime avoir agi sous les ordres de son client, en l'occurrence l'État nigérian alors dirigé par le président Goodluck Jonathan. Abuja réclame 1 milliard de dollars de dommages et intérêts à la banque américaine. l'état du Nigéria alors dirigé par le président Goodluck Jonathan. Abuja réclame 1 milliard de dollars de dommages et intérêts à la banque américaine. l'état du Nigéria alors dirigé par le président Goodluck Jonathan. Abuja réclame 1 milliard de dollars de dommages et intérêts à la banque américaine.
Quant aux compagnies pétrolières impliquées dans ce dossier qui concerne un bloc pétrolier de 9 milliards de barils de réserves, elles ont été libérées en mars dernier par la justice italienne qui ne trouve rien à leur reprocher. Oui, Shell et ENI le font sans aucune égratignure. Et nous devrions, de plus, dans ce cas, agrémenter leurs services financiers et juridiques de la finesse de leurs montages financiers et de leurs montages juridiques qui leur ont fait transférer l'argent sur un compte public au Nigéria auparavant. ce compte ne transfère pas 80% du montant sur un autre compte privé, appartenant au ministre Dan Etate. Ce dernier avait eu la brillante idée, en tant que ministre du pétrole du général Sani Abacha, de reprendre le champ pour 2 millions de dollars. Contrairement aux compagnies pétrolières qui s'entourent de toutes les précautions, lui, fier chef coutumier de sa tribu, est en retard sur toutes les preuves du crime. Un château et des produits de luxe en France saisis depuis 2009 suite à sa condamnation par la cour d'appel pour blanchiment d'argent, un jet privé saisi au Québec et retracé des transferts. À notre avis, ce patriarche africain, dont le modèle est Jacques Chirac, n'est que la face visible de l'iceberg. La véritable substance d'une affaire de corruption fait d'abord appel aux véritables donneurs d'ordre, même s'ils utilisent le subterfuge pour ne pas apparaître au premier plan.
Quant à JP Morgan, elle a accepté de mener une opération qui aurait refusé une banque égyptienne, en l'occurrence la Bank Misr Lebanon. Cela signifie-t-il que les règles de conformité sont plus strictes sur les rives du Nil qu'aux portes de Wall Street? Pour avoir. En attendant un jugement sur lequel notre rédaction ne parierait pas un Eco de la CEDEAO, cette triste affaire est suffisamment claire pour signaler à ceux des dirigeants africains qui travaillent que l'argent de la corruption caché en Occident finit toujours par être saisi. De la fortune réelle et fantasmée de Mobutu, qui s'élevait à 7 milliards de dollars en 1993, le double de la dette extérieure du Zaïre, au pillage de Sani Abasha, dont seulement 300 millions de dollars ont été récupérés, en passant par les supposés 40 à 70 milliards de dollars de Hosni Moubarak ou encore de la fortune introuvable de Ben Ali, tout finit par se dissiper entre avocats, juges et lobbyistes. Les fonds ne profitent jamais à ceux qui les ont détournés. Une fois saisi, cet argent noir tombe presque dans le circuit. Qu'est-ce qui devrait être fait ?
Nous pensons que l'Afrique devrait, du Cap au Caire, en intensifiant ses réformes pour la modernisation de l'administration, décréter trois ans d'état de grâce, avec possibilité de distinction par l'équivalent de la Légion d'honneur à tous ceux qui entreprennent rapatrier des fonds, légaux ou illégaux, dormant dans des paradis fiscaux. Au même titre que la Commission vérité et réconciliation d'Afrique du Sud, il faut sans esprit de vengeance, sans arrière-pensées et sans agenda électoral, mener des négociations vers ceux identifiés comme ayant goûté au fruit défendu de la corruption, pour les inviter à rapatrier leur fonds pendant qu'il est encore temps. Car tôt ou tard, le malhonnête risque de finir comme Dan Etate, en passant d'une vie riche à celle de paria,
Publishing Director of Kapital Afrik. In the African economic press for 17 years, Adama Wade had to work in Morocco in several editors. Captain at the Long Course of the Merchant Navy and holder of a Masters in Organizational Communication, Adama Wade has published an essay, "The Myth of Tarzan", which describes the geopolitical complex of Africa.