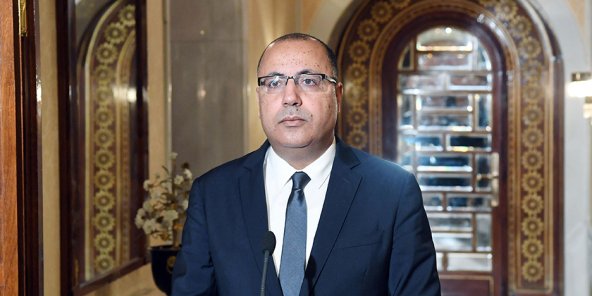 Affected by a third wave of particularly virulent coronavirus, Tunisia has opted for general containment. Jasmine's country will have to confine itself from May 9 to 16, 2021, according to an announcement made this Friday, May 7 by Prime Minister Hichem Mechichi.
To this end, a curfew from 7 p.m. to 5 a.m. is introduced throughout the period considered. With this in mind, bars, restaurants, mosques, shops, with the exception of food, will be closed until further notice. In addition, travel will also be prohibited between governorates.
Since the start of the month of Ramadan – April 13 – the number of coronavirus cases has exploded in Tunisia with worrying statistics. On April 29, 119 deaths were recorded in just 24 hours, which is a record in the country, according to local press.
In a very difficult economic context, the authorities had ruled out any idea of ​​general confinement. But have changed their minds with the gravity of the situation.
According to the Minister of Health, Faouzi Mehdi, the situation is serious, and marked by an increase in the number of deaths and contaminations. Statistics, he points out, show that oxygen needs have quadrupled since the start of the pandemic and that the intensive care occupancy rate has also risen sharply.
As a reminder, Tunisia is one of the first African countries to experience a third wave which is increasingly starting to gain ground on the continent.