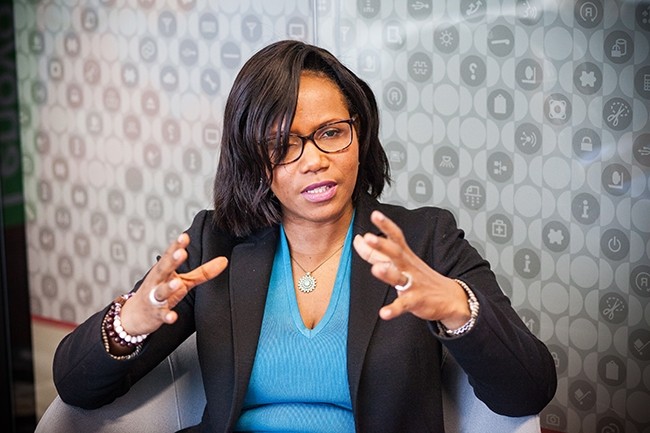 Minister Delegate since July 2020 to Prime Minister Jean Castex, in charge of Gender Equality, Diversity and Equal Opportunities, Elisabeth Moreno is helping to create a future think-tank responsible for reflecting on the policy of France in the matters covered by his department such as the fight against discrimination, the place of Islam in France but also the African policy of France.
Chaired by entrepreneur Patrick Ducrot, this structure called "Cercle Nouvelle France" is placed on the baptismal font one year before the presidential election. It should provide the minister from Tarrafal in Cape Verde, a city infamous for having welcomed thousands of political prisoners under the Salazarist dictatorship, with greater media coverage and better visibility.
This new think tank is characterized by the eclecticism of its members, sometimes with the presence of heterodox personalities. According to the draft constitution that Financial Afrik has obtained, figures such as the former director of institutional and international relations of Radio France, Olivier Zegna-Rata; the former dean of the Faculty of Law of Nice, Christian Vallar; the president of the We are Africa Foundation, Jean Pierrot Mahi and the consultant Yves Ayong alongside the business manager and producer Aminata Mariana Touré; the president of the Franco-Congolese Chamber of Commerce, Patrick Basola; the ex-adviser to François Bozizé and ex-Rwandan diplomat Fabien Singaye; and the former ambassador of Equatorial Guinea, Cisse Souaibou.
"Our Circle remains available to you and ready for the pleasure of exchanging as soon as possible in order to determine the possible conditions for collaboration between our respective dynamics in order to optimize our actions in the field", specifies Patrick Ducrot in a letter addressed to the minister, a former executive at Dell and within the Lenovo group. A media plan is already being concocted for Elisabeth Moreno. It notably includes a "founding interview" by journalist Léa Salamé and a trip to the Cité de la Beaucaire, in Toulon. The minister should also chair the first dinner of this new Circle, in Paris.