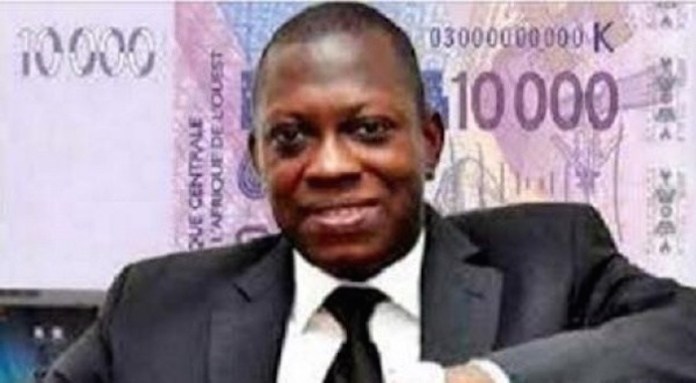 By appointing the economist Kako Nubukpo, on April 14, within the new commission of the West African Economic and Monetary Union (UEMOA), the sub-regional body sends a strong signal within the framework of the reform that should lead to the emergence of the Eco, the new West African currency, in all ECOWAS countries (Economic Community of West African States).
For several years, the former Togolese Minister of Foresight, appointed on the proposal of President Faure Gnassingbé, has been engaged in an anti-CFA franc crusade. We owe him several brulots, including Economic Improvisation in West Africa, published in 2011 by Karthala, and Sortir l'Afrique de la serviture monetary, published in 2016 by La Dispute. These two works are accompanied by dozens of debates, interventions and media forums.
For the economist, who has never ceased to invoke the misdeeds of the Franco-African currency on the UEMOA space (weight of the anti-inflationary approach, weakness of inter-African exchanges, lack of sovereignty, etc.), it is acts of a real rehabilitation. His positions had earned him, in the past, an excommunication from economic circles, in France as in Africa.
In 2015, Kako Nubukpo was fired from his post as minister in the Togolese government. In 2018, he was ousted by the Secretary General, the Canadian Michaëlle Jean, from his position as director in charge of the economic and digital Francophonie of the International Organization of La Francophonie (OIF).
This appointment comes at a time when the construction of the new West African currency is still undergoing violent criticism and is seriously behind schedule. The announcement at the end of 2019 by Emmanuel Macron and Alassane Ouattara of the disappearance of the West African CFA franc as part of the reform that will lead to the appearance of the ECO is far from complete.
The modus operandi of this reform is strongly attacked by Nigeria which sees in the maintenance of the French State guarantee on the ECO within the UEMOA and the pegging of this currency to the Euro the survival of a subordination to the former colonial power.
In addition, this future currency should theoretically emerge in 2020 in the WAEMU space. It is not so.
Chaired by Senegalese Abdoulaye Diop, former minister of President Abdoulaye Wade, the new WAEMU commission is due to begin its work in early May. In his new post, Kako Nubukpo replaces his compatriot Essowé Barcola. He will sit alongside Burkinabè Filiga Michel Sawadogo, Ivorian Paul Koffi Koffi and Beninese Jonas Gbian who have been returned to their posts.